All I want for Christmas is... 🎶

....holiday ideas for my next school newsletter!

Your wish is our gift! 🎁 We've gone through the many holiday newsletters uploaded to the Educator Hive, our newsletter template center, and made a list of the 12 most popular content topics in holiday and Christmas newsletters today!  
📚 1. Holiday Book Recommendations - "One can never have enough socks. Another Christmas has come and gone and I didn't get a single pair. People will insist on giving me books." - J.K. Rowling, Harry Potter and the Sorcerer's Stone
Sorry, Harry, here we go again. One of the most popular newsletter content categories is books! Teachers and librarians are spreading the holiday cheer with lists of holiday and Christmas-themed books. From The Night Before Christmas to Happy Narwhalidays, there are so many great reads for the season. Check out this holiday newsletter by Librarian Julie Esanu: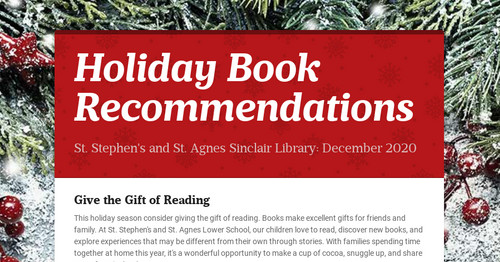 🎄 2. About the Holidays - 'Tis the season for everyone! Whether you celebrate Hanukkah, Christmas, Chrismukkah, Yule, or Kwanzaa, learning about everyone's different traditions is always special. Encourage families and faculty to discuss the different holidays with students through videos, lessons, activities, or songs. See how teacher Tara Turner has included resources in her school newsletter: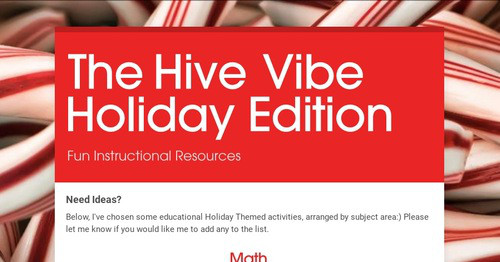 🗓 3. December Events - "Voices singing let's be jolly. Deck the halls with boughs of holly."
Planning special holiday activities at your school? There are so many festive holiday events during this time, such as gingerbread parties, jingle "balls", cookie decorating, Christmas movie nights, and more! Ensure parents are kept informed by sending a newsletter with an event invitation and RSVP form. Take a look at this one from third-grade teacher Mrs. Julie Schisler: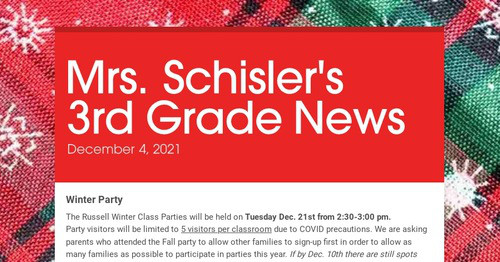 🧑‍🏫 4. Classroom Projects: There is no livelier time for classroom activities! Find tons of inspiration on Pinterest, social media, and on our Educator Hive. Feature students' work through images and videos. Students will be encouraged to do their best when they know their work is being shared with families, and parents will be happy to get a glimpse of what's going on at school. Find some great examples here: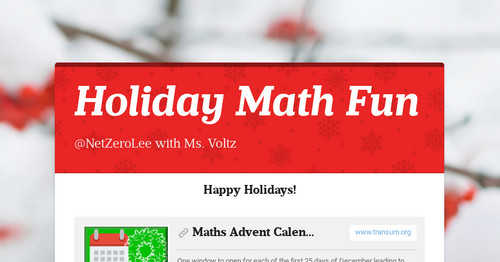 ❄️ 5. Teaching About Winter: Give your readers a winter wonderland with a themed December newsletter! Inspire your colleagues with activities and lessons about the season, from learning how snow is formed to why half of the world experiences summer during this time. You can use this school newsletter template created by former principal and our own Smore Resident Educator, Kara Stern: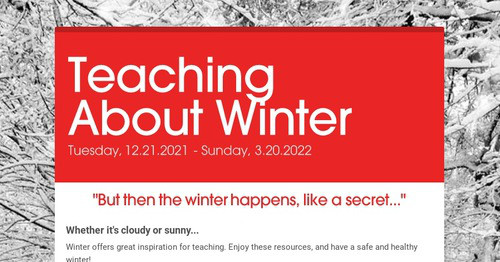 😷 6. Health and Safety During the Holidays: "Careful not to slip!" Let faculty and parents know the school policies around weather emergencies, flu symptoms, and hygiene best practices. Present the info in an engaging way with a video message, a chart, a PDF, or an infographic. See how this school director has shared his school's health guidelines for preventing COVID-19 during the holidays: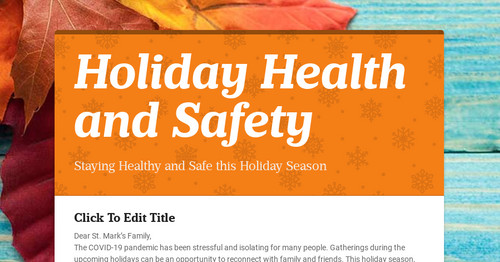 🧑‍🎄 7. Spread the Cheer: Don't be rockin' around the Christmas tree all by yourself, spread the holiday cheer! Connect with your families and colleagues by sharing your own seasonal traditions. You can add videos of your favorite holiday songs and movies or pictures of your family in matching PJs. Be inspired by our latest Christmas newsletter: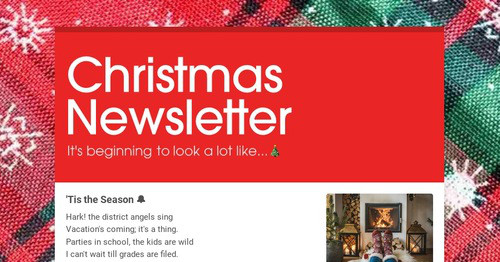 🧑‍💻 8. Educational Programs During the Break: While some families may be going skiing, others will be enjoying a much-needed staycation. Help parents get their kids away from video games by enrolling them in week-long programs, such as a STEM camp or an entrepreneurship course for kids. Research what's out there and share what you find! See this great school newsletter made by the teacher of a coding academy: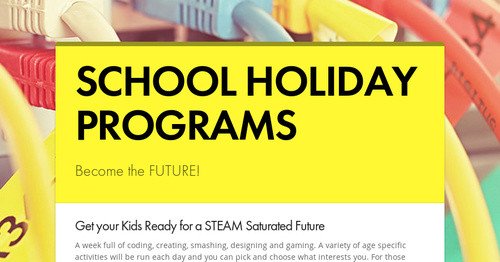 🎬 9. Yearly Wrap-Up: Celebrate the most memorable moments of your school's past 4 months with a fun wrap-up video, list, or blog post. Embed the clip or share the link in your next newsletter. See "The Year's Best Of...2021" section in our latest Family Newsletter template: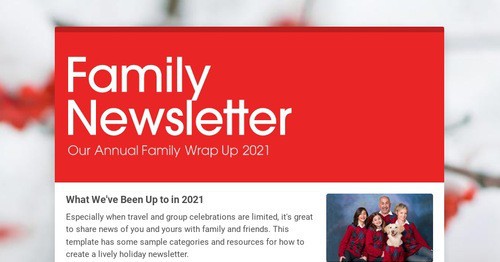 🎨 10. Home Activities: "I'll be home for Christmas."
Many parents and guardians are likely still working during part of the school's winter break. Provide a list of holiday activities kids can do at home. Search through Youtube videos, Pinterest, and even our Educator Hive for ideas. Check out the list of activities in Technology Integration Educator Maggie Freitag's newsletter: "Staying Connected!":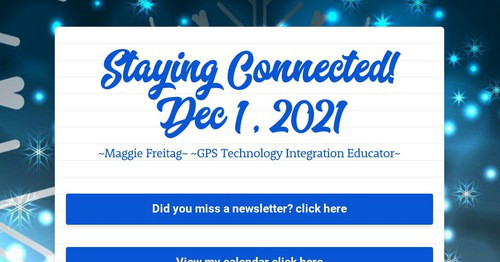 🧑‍🚒 11. Volunteering Opportunities: It's the season of giving. Food and toy drives, fundraisers, and volunteering opportunities are happening throughout the month. Give families and faculty a list of the school charity events so they can prepare. Mrs. Lavina Meeks did an excellent job of sharing donation options at the end of her newsletter: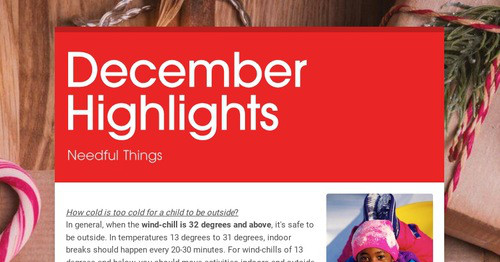 🎗 12. Mental Health Support: "Have yourself a merry little Christmas. Let your heart be light. From now on our troubles will be out of sight."
School breaks and changes in routine can be difficult on the mental health of students. We've seen many school newsletters raising awareness of this issue so parents and faculty can better support the kids. A wellness newsletter is always a good idea, and especially at this time. Check out this "Holiday Blues" newsletter by school psychologist Megan Elizabeth: