Research Proposal
Lauren Kelly
Introduction
I chose to focus on the above research question because of the technology use in my current school district. At a time when technology is becoming an integrated part of the curriculum, I was curious to investigate the uses of it related to vocabulary instruction. Although the school district, District Y, is considered to be affluent and all teachers have access to technology, the amount of programs and websites allowed for usage is rather small.
Context
District Y is located in a western suburb in Illinois. There are 2 high schools, three middle schools and 12 elementary schools. Illinoisreportcard.gov states that 65% of the students are White, 27% Hispanic, 5% Asian, 2% Black and 1% American Indian. Within the 12 elementary schools, there are 5,594 students who were enrolled in 2013. An average of 19% of the students qualify for free or reduced lunch and an average of 78% of the students meet or exceeded on the 2013 ISAT. Additionally, an average of 7% of the elementary school population are English Language Learners.
All teachers in the district have access to a personal computer and there is a computer lab located at each elementary school. Additionally, some of the teachers have access to iPad's, document readers, LCD projectors and Smart Boards either in their classroom or in their school.
Literature Review
With the current expectation of creating 21st Century Learners, it is important to integrate technology into the curriculum. Technology can be used to foster understanding in all subject areas and skills but I focused specifically on vocabulary. Several key points were discovered when conducting a literature review:
- Vocabulary is directly related to reading comprehension
-Vocabulary should be taught directly (pre-teaching) and indirectly (print-rich environment)
-The ratio of students to computers every day is 5.3 to 1 and 97% of teachers have access to one or more computers in their classroom (U.S. Department of Education, 2009)
-Technology features, such as hyperlinks, animations and sound clips, enhance a student's vocabulary acquisition
Methods and Data Collection
- participants respond to a series of questions
- electronic (Survey Monkey)
- all close-ended questions
Data Analysis
Responses from the survey will analyzed be using descriptive statistics. The results would be cross-tabulated to create a contingency table in order to examine relationships between the items. When viewing the questions with multiple responses ("check all that apply"), each response option would be treated as a separate question and therefore would be cross-tabulated as well. Those same questions also provided the respondent with the opportunity to compose an answer ("Other, please specify ___"). To analyze the text, I would read the responses to establish themes and code the data. All of the data collected would then be transferred into percentages, allowing me to connect the data to the research question.
Implications
From this study, the goal is to determine what types of technology teachers are using to enhance their vocabulary instruction. I hope to find what resources are being used most often across the elementary schools. However, if it is found that teachers are not using technology to enhance vocabulary instruction, an additional study would then be performed to further investigate the reasons behind the lack of integration (lack of training, lack of accessibility).
Due to the ample amount of technology available to teachers in District Y, the study would be generalizable to similar school districts. Additionally, non responses on the survey or lack of participation would distort the sample and impact generalizability.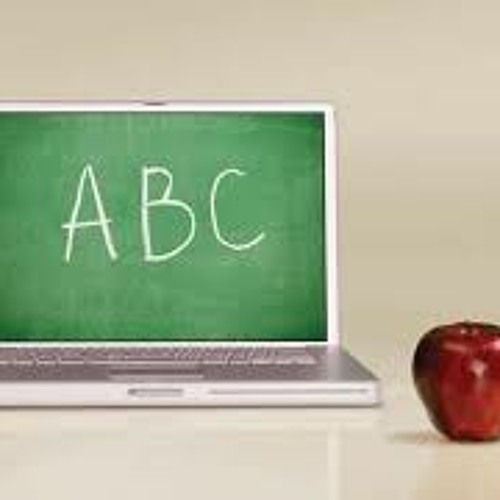 Lauren Kelly 59
Research Proposal Audio Recording by Lauren Kelly 59