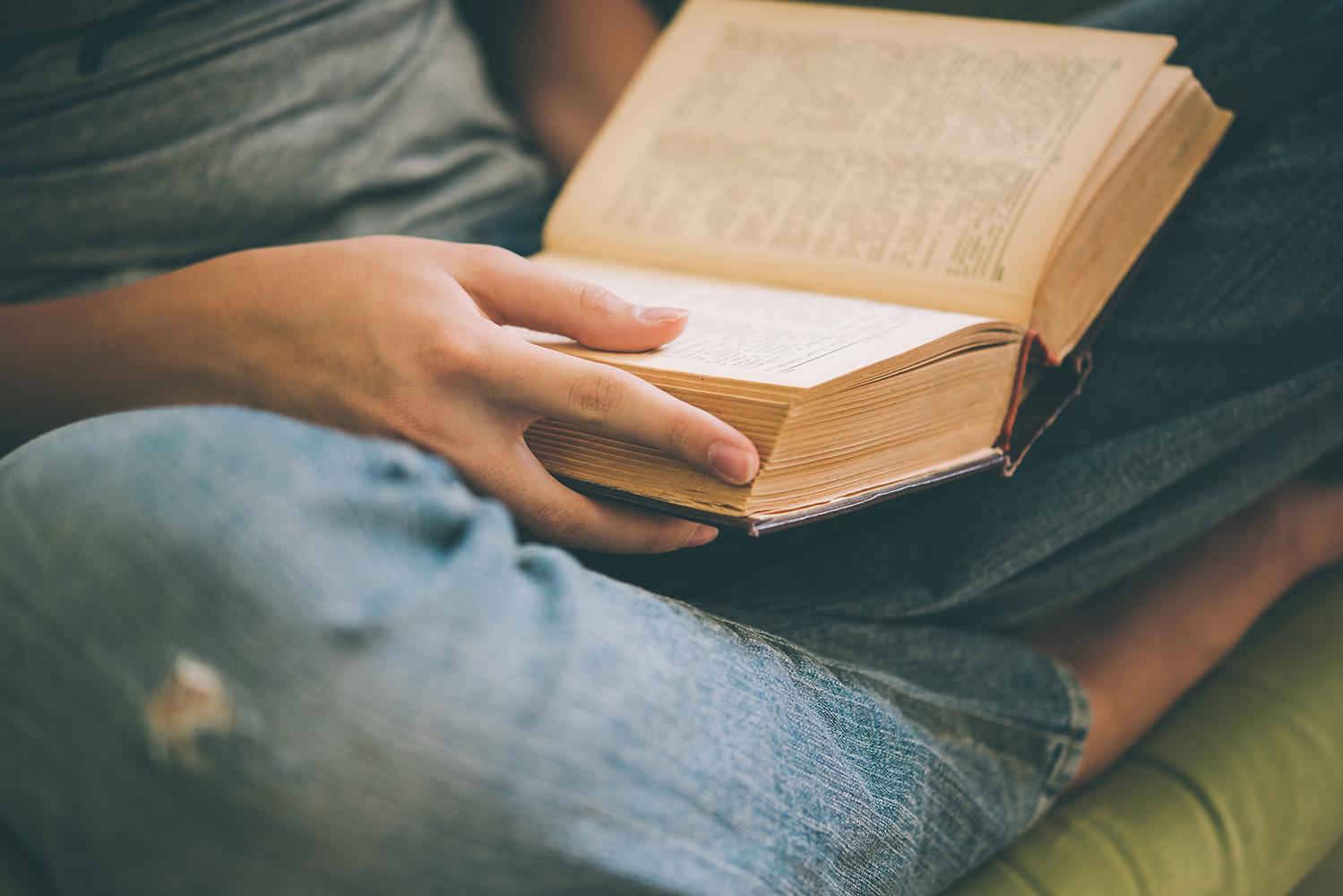 WJHS Highlights
06/03/2022
A Message from the Administrative Team
Hi WJHS Families,
It is always hard to believe when another school year is coming to an end. It seems we just started a "normal" school year with optimism for the year ahead. While it didn't unfold exactly as we had hoped, students were in school and learning, making connections with classmates and creating new friendships. We can only hope that 22-23 is even better!
There is a lot happening at WJHS this week! As you can see in our 8th Grade Graduation Information below, we have a trip to Great America, a party, and graduation all happening for our 8th grade students. We are so excited that our WJHS Wolves will have one final gathering all together on Tuesday before they go off on their own paths, many attending New Trier, some going in different directions. Our 7th grade students will enjoy an ice cream truck and fun team competitions and celebrations during the upcoming week.
We are looking forward to a fun week ahead with our students and we look forward to seeing some of you on Wednesday.
Sincerely,

Kate, Jeff, Eric
Updated 8th Grade Graduation and Great America Information
For the latest 8th Grade Graduation and end-of-the-year information, including updated graduation FAQs, click HERE.

Tech Tidbit
Please mark your calendars. iPad Collection Day is coming up.
Friday, June 3rd for all 8th-graders (during Homeroom)

Wednesday, June 8th for all 7th-graders (during Homeroom)
7th-graders will be turning in their iPad with the case only. They should come to school ready to return their device during homeroom on June 8th.
8th-graders will return their iPad w/case, charging adapter, and cable. Students should come prepared to return their devices and accessories on June 3rd. Click here for information on how to prepare the device for return.
If you have any questions, email Support@wilmette39.org
VOLUNTEER OPPORTUNITY - 8th GRADE GRADUATION PARTY!

Volunteers are needed for the PTO sponsored Graduation Party on June 7th! Help is needed on both June 6th and 7th. Please click here to sign up. The graduation party is for students and volunteers only.
More PTO Highlights!
SEEKING PTO PRESIDENT-ELECT & AFTER SCHOOL CLUBS CHAIRS
Our slate is filling up, however we still need to fill these crucial roles. Enjoy leading amazing teams—who all share the workload—and the feeling of being in-the-know, while serving our students, parents and teachers. If you'd like to find out more, please contact Peggy Prescott at president-elect@WJHSPTO.com.
IT'S TIME TO ORDER YOUR SCHOOL SUPPLIES FOR NEXT YEAR!
Ordering will run through June 3rd. Don't miss out! Order your 2022/2023 school supplies now by clicking HERE. All D39 schools (K-8) use EduKits for school supply kits, and all D39 school kits can be purchased in a single transaction by searching your other D39 school before checking out! Also, please note school supply kits are separate from the instructional materials fee paid during registration. Questions? Contact schoolsupplies@wjhspto.com.
GRADUATION YARD SIGNS STILL AVAILABLE
Complimentary graduation yard signs courtesy of the WJHS PTO are still available. Email giaschu@gmail.com if you haven't received one yet.
APPRECIATION CERTIFICATES AVAILABLE
Looking for an end of year gift to say thank you to a special teacher, staff or administrator? For your $39 donation, the staff member(s) of your choice will be honored with a personalized certificate sent via email and their name posted on our website's virtual Wall of Honor. All donations will benefit our schools by funding the Foundation's Gripp Grant program. Purchase your Appreciation Certificate here .

District Update
As we prepare for the final days of school next week, we wish everyone joyful celebrations of a fantastic school year. Together, our students, teachers and staff overcame tremendous hurdles this year. As we returned to more typical school-day procedures and full in-person instruction, we hope that each student felt a sense of belonging, connection and academic success within their classroom and school community. Please enjoy the end-of-year celebrations of a school year well-spent. We hope you feel a sense of pride in all that your child(ren) have accomplished this year. We certainly do! Thank you for your support and partnership throughout.
SHIELD Testing Complete For the Year
This week was the final week for District 39-sponsored SHIELD Illinois testing. We are grateful for everyone who took advantage of this free testing throughout the school year. As a reminder, D39 is continuing to monitor the spread of COVID-19 in our community and we will continue to update our COVID-19 metrics page until the end of the school year.

Community News
LINK: http://www.wilmette39.org/news/community_events
"Students Demand Action" and "Moms Demand Action."Join the 5K Walk/Run to honor lives lost due to gun violence on June 5th at 9:30 am at Indian Hill Park, 131 Wilson Street, Winnetka. Wear Orange. https://act.everytown.org/event/wear-orange-2022/44449/signup/?akid=.2120740.h30do_&zip

School Supply Reuse Recycle Drive: Last year the National Charity League organized a school supply collection during the final week of school to divert hundreds of school supply items from going into the landfills. Please donate gently used/unused items to needy students and families. Students and teachers, please place all unused or gently-used school supplies into the bin located outside your school the week of June 9–12.

The Village of Wilmette's Sesquicentennial Celebration includes many fun activities and projects. Donations of $25 and up will receive recognition in the Commemorative 150th Edition of the Wilmette Communicator. See flyer for details or go to http://www.wilmette150.org
The 2022 Summer Debate Institute at Northwestern University's Evanston Campus will be held August 1-5 for all rising 6th-9th grade students. Enroll prior to June 8 using this form. Additional information on the website or contact Camp Director Camila Vincens.

New Trier Township offers a Food Pantry 10am - 4pm weekdays for families that live/work in the township. NT Township also offers Emergency Financial Assistance, Legal Aid Clinic, property tax assistance, social service referrals and other available resources. Go to www.newtriertownship.com for more information. The Township is also sponsoring a paper shredding event tomorrow, May 7th 8:30-11:30 am at Regina Dominican High School.

New Trier Dance Division hosts Summer Dance Camps for children age 4 through the 9th grade June 20-24.
Loyola Academy offers Junior High Enrichment Summer Programs. For more information contact summerschool@loy.org or www.goramblers.org/summerschool
Northern Suburban Special Recreation Association (NSSRA) is hosting Campyardigan Summer Camp options for students ages 5-13 with disabilities. The Spring Guide lists summer recreation programs.

Buddy Baseball Registration is open to special needs children 7 - 22 years old throughout New Trier Township at no cost. Buddy Players are paired with Buddy Volunteers and games last approximately 75 minutes. Register at www.wilmettebaseball.org

The Trevian Girls Softball Association is adding 8-10 year olds to their spring and summer teams. Contact Kelsey Farmer for more information.

Wilmette Food Pantry is open every Tuesday 10:00-11:00 am at Trinity United Methodist Church.

"Best Step Tutoring" offers free online tutoring for PreK-12 grades.
McKenzie Pack One is hosting an Information Night this Sunday, May 15 at 4:00 pm at St. Joseph School, 1740 Lake Ave. Come and build rockets! All McKenzie students are welcome. Email wilmettepackone@gmail.com for more information.
Cub Scout Pack 8 is welcoming Harper and Highcrest students (K-5 graders) to join the pack. Contact cubmaster@packeight.com for more information.
BSA Troops 5G (girls) & 5B (boys) are looking for interested kids in grades 5-12 to join. Contact Laura.Myerholtz@gmail.com for more information.
WJHS 7th Graders:
7th Grade parents have organized an outing at America's Action Territory in Kenosha, WI on Sunday June 5th from 10:00 am - 12:00 pm. Information is posted on WJHS Parents Facebook group or contact Lisa Lang (203) 232-6982 or Kiki Vaughan (773) 939-2816.
Wilmette Junior High School
Kate Dominique
Kate is using Smore to create beautiful newsletters
Principal at Wilmette Junior High School; love being an educator and working with young people; value spending time with friends and family