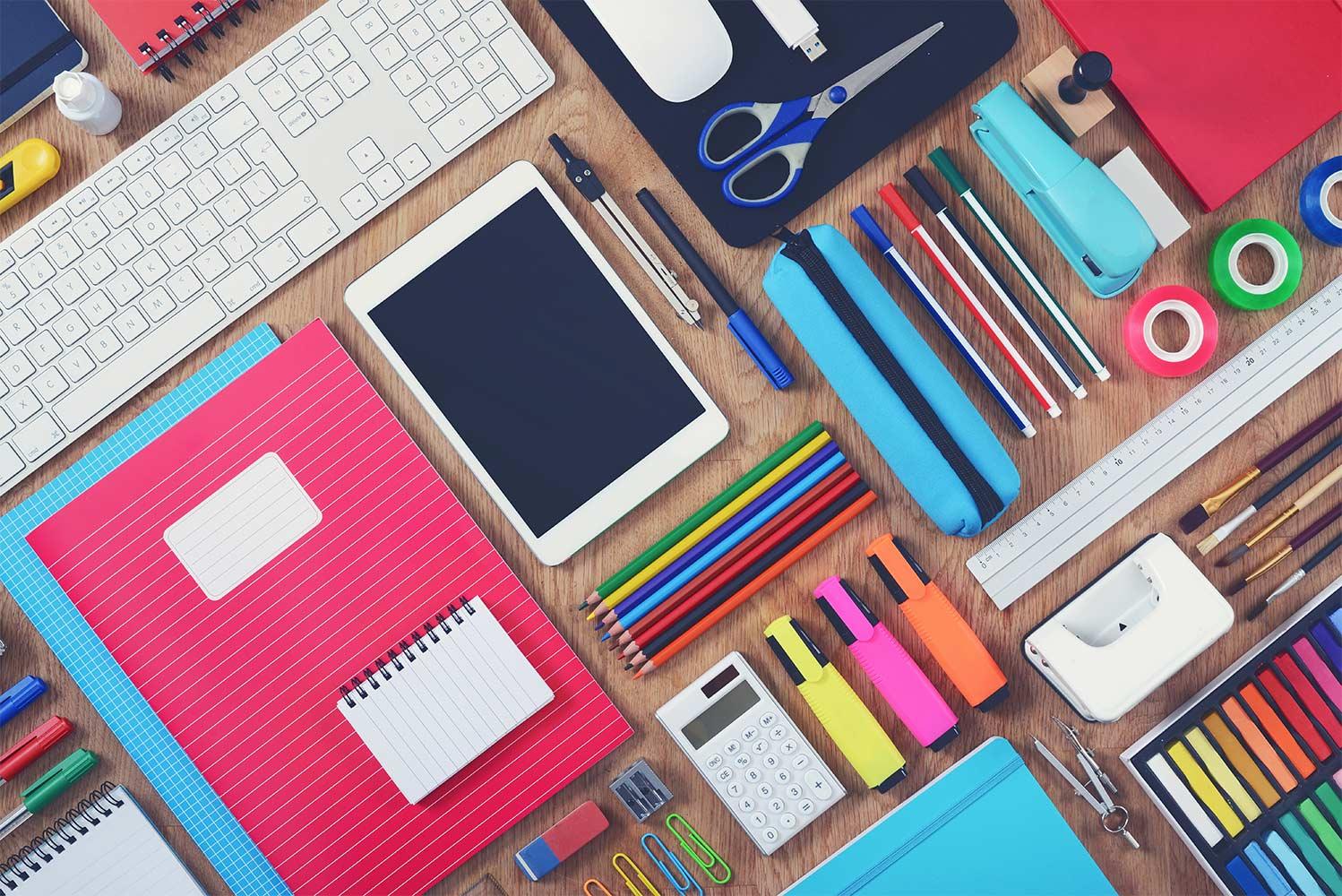 Community Notes
Heath School ~ February 17, 2023
Our North Star
"When children and teachers feel engaged, safe, and supported we have room to grow and learn through collaboration and risk-taking with our peers."
Dear Heath Community,
February Break starts today – see you all on the 27th!
A few items to launch you into vacation, so read on!
Grade 6 Celebration of Learning
Last Friday morning, our 6th grade students held a celebration of learning. Each student shared pieces from ELA, Math, Social Studies, Science, and World Language classes, reflecting on their efforts, their challenges, their successes, and more. Having an authentic audience of actual families, teachers, and guests was a lot of pressure (see Luke's comments below), but was also incredibly affirming and meaningful. Here is what a few students thought:
Ryan: It was really fun to see all the parents and I really liked showing off my work.

It was great to talk about it at home, too, and hear what a great job I had done.
Luke: I liked it, but if given a choice I might not do it - it was hard to socialize with so many people who might already know all the things we are learning right now.

It was cool, though. It was

a great way to explain what I am learning, especially since I had to do it in front of so many people.
Kareem:

I really liked it and enjoyed socializing with all the parents. I liked the compliments and having pictures of my work taken.

I liked the experience and how it turned out.
Ryan:

My ELA short story and Social Studies project were the most exciting to present because both pieces really showed off my efforts and personality.

Comparing my ELA draft and final product really showed the difference in where I started and where I ended. Plus, I thought my writing was pretty funny!
Luke: The piece I was most proud of was my social studies project, mainly because we had so much freedom in the topics we chose and the research we did.

I was really into my topic (pyramids), too.
Kareem: I worked on so many aspects of my social studies project and think my interactive feature (a Kahoot!) was fun.

My ELA story showed off my effort – I wrote over 2000 words!
Big thanks to the Grade 6 team who not only create the many opportunities to learn each day, but serve as guides in these portfolio processes! The work is impossible without the teachers, the relationships, and the planning.

Weekly Update: School Renaming Efforts Continue
Last week we were able to showcase our work to date, share some of the school name finalists, and name what the process will look like from here on out. Here is our slide deck, chockfull of information:
https://docs.google.com/presentation/d/18xY-JTcM5vrkOM0lZWPBqJDBfvIRUcXpCD6_Rci_56o/edit?usp=sharing

And here is where you can find the recording of the School Committee meeting: https://youtu.be/wu0nY1t0_e0?t=7742 The student committee members did a wonderful job last night and I think that after you watch our presentation that you'll be as proud of them as I am.
During our weekly meeting, student committee members reflected on their presentation; they thought:
We were knowledgable
We were focused
We read our slides correctly
We read our parts very well
People respected each others parts
We were serious, but we had fun too!
Good timing, well paced
Clear voices, nice tone
We got one question from the adults, but mostly we received lots of compliments!
Each week, we report updates on the renaming process here. Past "Community Notes" newsletters can be found here:
https://www.brookline.k12.ma.us/domain/718

The "School Name: History & Resources" website page is also updated regularly:
Donate Stability Balls to K-2 PE!
We are hoping to start a cardio drumming unit this year in Physical Education for grades K-2. Cardio drumming is a fun, heart pumping, movement unit in which students use foam noodles as drum sticks and they drum on a stability ball, while performing different cardio activities. We are looking for 15 more stability balls. Do you have one laying around collecting dust? Any size or color works great! We would love it! They can be pumped up or deflated! We are hoping to collect enough stability balls by the first week in March. Please drop off in the main office. Thank you!

P.E. Teachers,
Kelly Stanton and Lauren Stewart
February Break at the Brookline Teen Center
Check out these great offerings at the Brookline Teen center!
TEEN SKATE/ROLLER NIGHT (flyer attached) - Thursday Feb 16th at 6pm. Yes we are turning BTC into a roller rink for the night. Skates, skateboarding, DJ, food. Gonna be a blast
Film Screening JACK AND YAYA. Friday March 3rd at 6pm. A powerful and important documentary featuring our former Brookline colleague Jack Milligan from Lincoln school extended day. This film tells the story of Jack's thirty year friendship with Yaya and both of their transgender journeys. It is layered with depth, humor, and emotional resonance. We'll have food and drink and a post-film panel discussion and Q and A with Jack and Yaya themselves and the filmmakers.
Film Screening MATTAPAN - THE MOVIE. Friday March 24th at 6pm. Made by teens at our sister organization the Mattapan Teen Center, this film is hugely important. See a vibrant Boston neighborhood from the point of view of teens who live there. The film has won multiple awards. Food and drink and post-film panel with the teens who made the movie.
Also, there are still a few spots left for Feb vacation BTC workshops. QR Code attached.
Donations of Diverse Books Still Welcomed!
So far, we have received 43 of the 102 books requested for Heath's diverse books project! If your family would like to contribute to this exciting project, please purchase the books via this Amazon wishlist. Heath K-5 teachers have each chosen 5 high-quality, educationally rigorous, diverse picture books they would like in their classrooms. The books are from authentic authors featuring a range of diverse stories and information that will enhance our students' understanding of the diverse world in which we live. We are asking for parents and members of the Heath family to help us fill the teachers' bookshelves by donating the books via this Amazon wishlist. Books will be shipped directly to the school. Thank you!

Please send your student, grades K-8, to school with a snack if able. During the day, all students are afforded time to have a snack ... and their growing bodies need it! We do not have snacks in the office and if a student grabs a second breakfast in the cafeteria their account is charged. We do have fresh fruit on offer in the cafeteria.
International Night: We are still looking for Nation Guides!
So far, the nations represented will be Puerto Rico, Bulgaria. Ukraine, Taiwan, Ireland, Mexico, Dominican Republic, South Korea, Japan, Spain, Italy, Peru, Portugal, Poland, Brazil and Nigeria.

We would love to make sure your culture is represented! Please sign up:
https://docs.google.com/forms/d/e/1FAIpQLSfIdJGsJRT3MCtirGnBOI10uu6GYM-QOW1UvpjoJEQxZQQk5w/viewform?usp=sf_link
Thanks again for supporting one of Heath's most favorite events!
International Night Committee:
Lisa Yuen Rhoads (5PerkX2), Yen-Lin Chen (2S and 6th grade), Paola Rossi (6th and 8th grade) and Vice Principal Kirtan Patel
Read Across America Week is coming up, so start planning now for those costumes!
Upcoming Events:
Monday, February 20th - Friday, February 24th: School Closed: February Vacation

Tuesday, February 28th: Grades 6-8 GSA, 10:35-11:15am

Wednesday, March 1st: Grades 6-8 Student Climate Action Group, 10:35-11:05am

Thursday, March 2nd: AAPI Student Affinity Group, 10:35-11:15am

Thursday, March 2nd: Young Scholars, Room 209, 2:30-3:30pm

Friday, March 3rd: PEP, 8:05-8:30am

Friday, March 3rd: PTO Meeting (in person @ school) with PSB School Committee Members, 8:15-9:00am

Saturday, March 4th: Heath Science Fair!, 8:00am-1:00pm
Field Trips:
Friday, March 3rd: Ski and Snowboard Club, 2:30-10:00pm
Asa Sevelius
Asa is using Smore to create beautiful newsletters