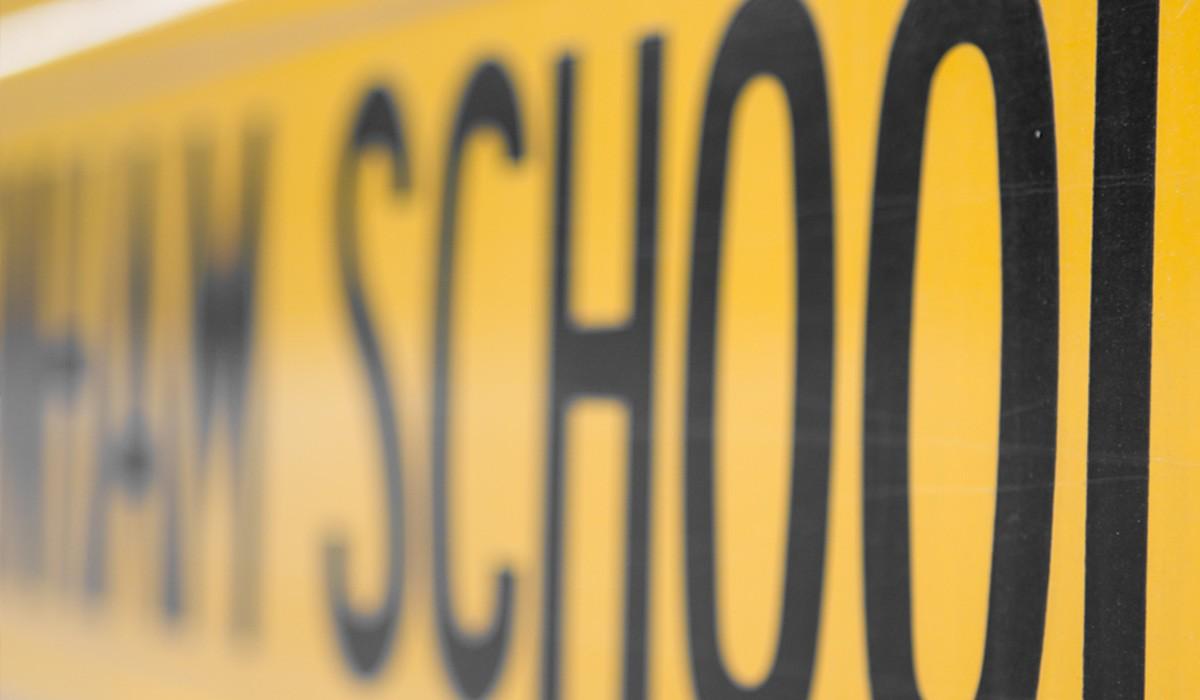 The Weekly Update
La Mesa Junior High -- November 4, 2022
Principal's Message
Greetings Lobo Families!
Para la traducción de idiomas, haga clic en "Translate" arriba.

We are One Hart, with our goal to make Every Student...Opportunity Ready!

Don't forget that this Sunday is Daylight Savings Time! Enjoy your extra hour of sleep as you set your clocks back 1 hour!
Please be mindful of our Drop off and Pick up routines as we are seeing an uptick in families choosing to drop off in the "No Stopping" area next to our Tennis Courts. There is a reason this is a no stopping area as it creates a traffic problem for vehicles leaving our campus to merge and also for the city busses that need access to pull to the curb. Please help us as it sends a message that school rules do not apply if you choose not to adhere to this request, and I know we do not want to send that message to out students.
We have had a great week of learning at La Mesa and I hope your students are taking advantage of our Tutorial time to request additional time with the classes needed. Our Progress Report Grading period ends on November 10 and it is a great time to try and get caught up on any missing work as your student gets ready for the final 5 weeks of the semester!
These 3 options are listed below to stay connected here at La Mesa:

LA MESA LIVE: Subscribe Here
La Mesa Instagram Profile: lamesajhs
La Mesa ASB Profile: @lmjhasb
We hope you have a great weekend!
Kullen Welch - Principal
Unity Of Community is Today
Exciting Opportunity for a College Campus Visit
The counseling department will host a college field trip for 8th graders on Tuesday, November 15. We will be visiting UC Santa Barbara, where we will be taking a walking tour of the campus, having lunch, and then heading home. Students will need to bring lunch from home or money to buy food from the food court. We plan to leave at 8:45 and return by 3:30. Space for the field trip is limited as we can only take thirty 8th-grade students on a first-come, first-serve basis.
If you are interested in having your student attend please tell them to see Ms. Senen and Mr. Atkins in room 471 at lunch on Monday. Students must attend the meeting to be considered for the field trip and will get more information, including a permission slip to bring home for signatures. They should return their signed permission slips to Ms. Martin in the front office. We will notify parents and students who are able to attend the trip, and everyone else will be placed on a waitlist.
Parent Volunteers Needed
Parent Volunteers Needed: Career Speakers Series


Parents and Guardians! Would you like to share your passion for your profession with our students? We are seeking volunteers who can share about their career, a "day in the life" on the job, and answer student questions during our Tutorial sessions on Tuesdays and Thursdays. For more information, contact Marie Mancini (counselor) at mmancini@hartdistrict.org.
La Mesa Counseling
Vision - The comprehensive counseling department at La Mesa proactively supports ALL students to learn with vigor, lead with vision, and live with value. ALL students will be opportunity ready through data-driven guidance and development in their academics, career and college goals, and social-emotional wellness.
Mission - The mission of the La Mesa counseling department is to engage in a flexible learning community that positively impacts the lives of ALL students in a nurturing environment. To do this we collaborate with our stakeholders to provide support and advocate for ALL students in achieving their academic and personal goals. Working in coordination with our families, teachers, administrators, support staff and community members, we strive to cultivate equity and inclusivity for ALL students in their behavioral and mindset development.
Academy of the Canyons
You can be a part of a unique, rewarding high school experience, earn college credits, and EXPLORE your future today! If you would like to learn more about Academy of the Canyons Middle College High School, you and your parents are invited to attend a MANDATORY information meeting on Tuesday, November 8th via Zoom at 6:00 p.m. OR on Wednesday, November 9th via Zoom at 6:00 p.m. For more information, visit Academyofthecanyons.com under the Admissions tab.
Interested in Volleyball?
Howl Den
Do you need food or winter clothes? Come and visit our HOWL Den where you will find pasta, pasta sauce, canned fruits and vegetables, beans of all kinds, rice, cereals, winter jackets, sweaters, and many others. These resources are FREE to our families. Please use the link below to make an appointment.
English:
https://calendly.com/mrsmalkowski/la-mesa-howl-den
¿Necesitas comida o ropa de invierno? Ven y visita nuestro Howl Den donde encontrarás pastas, salsa para pasta, frutas y verduras enlatadas, frijoles de todo tipo, arroz, cereales, chaquetas de invierno, suéteres y muchos otros. Estos recursos son gratuitos para nuestras familias. Utilice el siguiente enlace para hacer una cita.
Español
Stay Informed of School Policies...
Nondiscrimination Statement
The William S. Hart Union High School District prohibits unlawful discrimination against and/or harassment of any student, employee or job applicant on the basis of actual or perceived race, color, ethnicity, national origin, immigration status, ancestry, religion, age, marital status, pregnancy, parental status, physical or mental disability, medical condition, military or veteran status, political affiliation, sex, gender, gender identity, gender expression, genetic information, sexual orientation, or any other basis prohibited by state and federal nondiscrimination laws respectively at any District site and/or activity. The William S. Hart Union High School District also provides equal access to the Boy Scouts and other designated youth groups. All inquiries regarding discrimination, civil rights, 504 complaints, Title II, and/or Title IX should be directed to Mark Crawford, Director of Human Resources, William S. Hart Union High School District, 21380 Centre Pointe Pkwy, Santa Clarita, CA 91350, or by phone (661) 259-0033, or by email: UCP@hartdistrict.org.
El Distrito Escolar William S. Hart Union High prohíbe la discriminación ilegal y/o el acoso de cualquier estudiante, empleado o solicitante de empleo sobre las bases de la raza real o percibida, color, etnia, origen nacional, estado migratorio, ascendencia, religión, edad, estado civil, embarazo, estado parental, discapacidad física o mental, condición médica, estado militar o de veterano, afiliación política, sexo, género, identidad de género, expresión de género, información genética, orientación sexual, o cualquier otra base prohibida por las leyes estatales y federales de no discriminación, respectivamente, en cualquier sitio y/o actividad del Distrito. El Distrito Escolar William S. Hart Union High también proporciona igualdad de acceso a los Boy Scouts y otros grupos juveniles designados. Todas las preguntas relacionadas con la discriminación, los derechos civiles, las quejas 504, el Título II y/o el Título IX deben dirigirse a Mark Crawford, Director de Recursos Humanos, William S. Hart Union High School District, 21380 Centre Pointe Pkwy, Santa Clarita, CA 91350, o por teléfono (661) 259-0033, o por correo electrónico: UCP@hartdistrict.org.

Kullen Welch
kwelch@hartdistrict.org