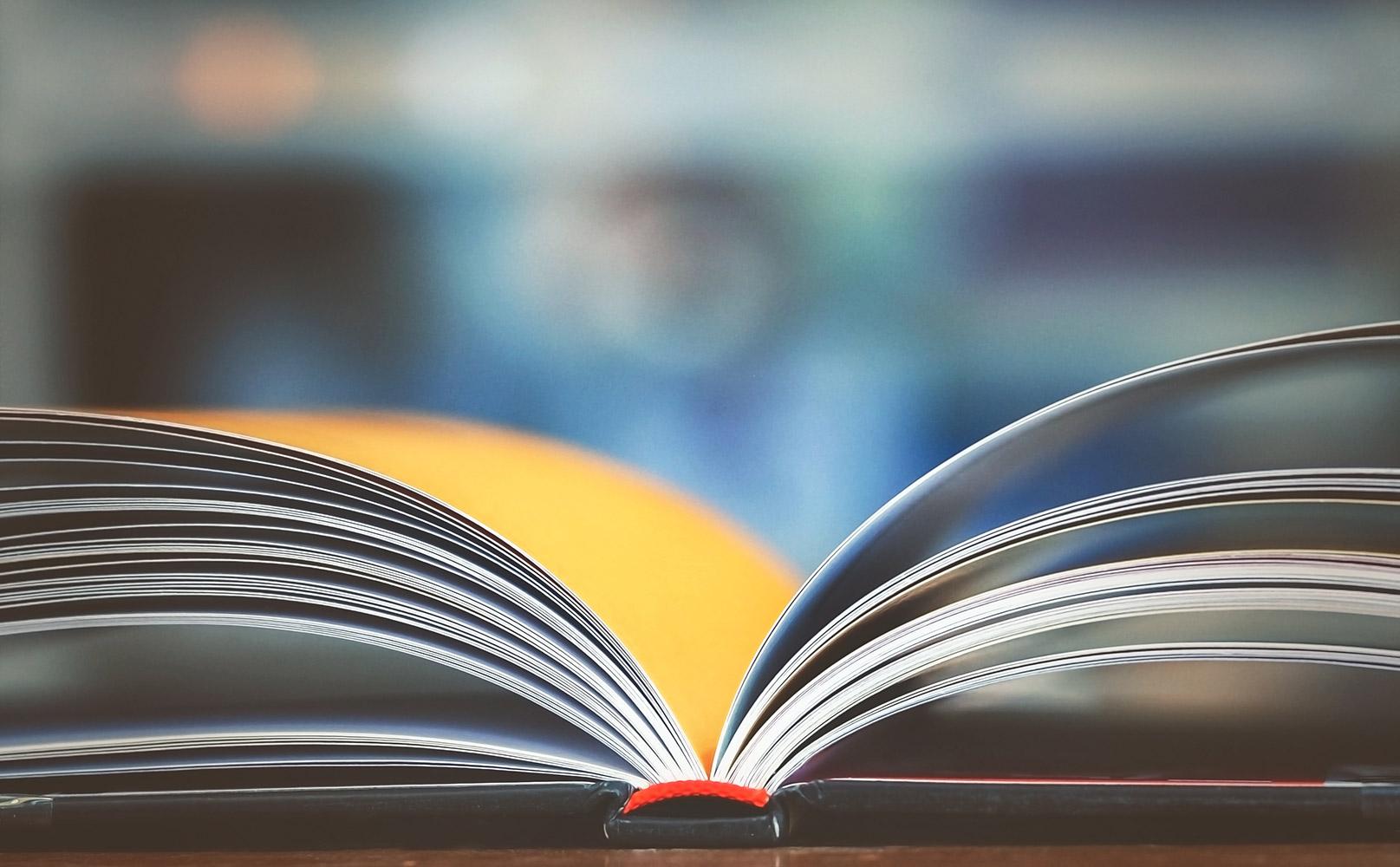 Woodland D50 News and Information
Dear Woodland Families,
Here at Woodland, we truly value the input of our stakeholders. We recently hosted a 3rd Quarter Thought Exchange, and we are currently in the process of collecting feedback about our Advanced Academics Program (Learn how you can get involved).
In the Thought Exchange discussion we asked, "As we wrap up the 3rd quarter of the 2021-2022 school year, what is going well? What additional support does your child need to finish the year strong?" Woodland D50 families once again provided thoughtful and constructive feedback in regards to their child. As we have seen in previous exchanges, parents have wonderful things to say about Woodland staff, and many were looking forward to returning to the classrooms to volunteer.
Several participants focused on academics and assignments, calling for less screen time and more project based and writing based assignments. Parents were advocating for more challenging homework and asking us to help students develop better note-taking and study skills. Others focused on the importance of clubs and activities and the social-emotional side of education. They also provided suggestions about school or district level procedures on topics such as the school calendar, start times, behavior and discipline, and communication at the classroom, school and district level.

Here is the full report.
In "Top Thoughts" you can review the thoughts in the order they were rated (highest to lowest), or you can type in a keyword and search for topics that interest you.
In "Themes" or "Theme Tiles" you can see how thoughts were grouped by topic and if you click on a theme, all of the thoughts associated with that theme will come up for review.
Please read through the thoughts to see how our district families are feeling at this point in the school year. We will do one more Thought Exchange at the end of the year, so stay tuned for your chance to participate if you missed the last one!

Your Partner in Education,

Dr. Lori Casey, Superintendent
Woodland D50
Important Dates
SIP Day - Early Dismissal for Students, May 6
PTA Meeting, May 19 at 9:30 a.m. This will be the final PTA meeting of the year, and it will be in-person at the ESC! You do not need to be a member to attend. REGISTER
8th Grade Promotion, May 24 & 25
Board of Education Meeting, May 26
Woodland D50 Board of Education Highlights
The Woodland School Board of Education Governing meeting was held on April 28, 2022. Please see below for a summary of highlights from the meeting, or we welcome you to watch the meeting HERE (once it is posted).
Thank you for your continued support of Woodland District 50!
Superintendent Showcase
The National Junior Honor Society (NJHS) students from Woodland Middle School led the Board of Education in the Pledge of Allegiance. Under Superintendent Showcase, Principal Tiffany Drake gave a presentation about a new Academic Assistance program for 6th grade students. Drake was joined by NJHS Sponsor, James DeSanto, to explain how this program connects 8th grade honors students with 6th grade students who need additional assistance with academics and organization.
Approval of Employment, Resignations and Retirements
The Board of Education approved employment for a Spanish Interpreter, Translator and Community Outreach Specialist, a playground supervisor at Elementary, and five substitute teachers. Also under consent agenda, the Board approved the resignations of six staff members, and six staff retirements.
Approval of Donations
The Board of Education appreciates the donations from generous supporters to help enhance programming in the district.
Primary - Ace Hardware in Round Lake donated a $50 gift card for the Primary Earth Day celebration. Primary also received three large and two small bags of potting soil mix for the same event. The Rotary Club of Gurnee donated $96 to support the Come & Connect Virtual Parent Gathering.
Intermediate – Community member Melody Ryan donated $40 to be used toward costumes for the Intermediate Drama Club.
District – The Woodland PTA donated $500 to be used for the Spring Food Drive.


The total donation for April 2022 is $686.60. That brings the total donation amount for the 2021-2022 school year to $13,932.47 to date. To see previous donations for this school year, view the list HERE.
Establishment of Non-Public Transportation Costs
The Board of Education established a non-public transportation fee structure in May of 1997 to determine the costs associated with transporting students within our school district boundaries to parochial schools outside of our district boundaries. The Board approved the FY23 cost to be $10.40 per mile and is based on the FY20 State Transportation Claim payable in FY21 which is the most current data available for this calculation.
Action Items
The business that takes place under "Action Items" is first reviewed by the Board of Education at the previous monthly governing meeting under "Reports/Discussion Items". An item will first be presented as a Report or Discussion item for the Board of Education members to be introduced to the topic and allow time for questions, review and revisions before that item is moved to the Action Items portion of the agenda for a vote the following month.
Approval of Expiring Administrator Contracts for FY23 - The Board of Education approved the renewal of administrative contacts set to expire in June of 2022. Compensation for administrators as well as non-union employees will be approved at a future date.
Approval of the 2022-23 Parent/Student Handbook - Woodland District 50's Parent/Student Handbook is updated annually to reflect any changes in accordance with the Illinois School Code. The handbook is a resource for district families with relevant district information and required parental notifications. The handbook is offered in English and Spanish and can be found on the district website. The new version will be updated for the start of the FY2022-23 School Year.
Approval of District Hazardous Crossings - According to Illinois School Code 105 ILCS 5/29-3, school districts are not obligated to transport students who live less than 1.5 miles from the school they attend. However, if the student must pass a hazardous crossing, the school is required to provide transportation. The Board of Education is required to formally designate these hazardous areas annually for state transportation aid funding purposes.
Approval of Middle School Science Table Replacement - Woodland Middle School will be replacing 240 science tables that have outlived their useful life. The tables are 25-years old and in a state of disrepair. It can potentially create an unsafe environment for students to conduct experiments on tables with uneven surfaces due to table top bubbling and scratches.
Approval of Staff Appreciation Week - The Board of Education has approved a resolution to recognize National Staff Appreciation Week May 2 -6, 2022.
Approval of Scholastic Lit Camps for Summer Programming - The Board of Education approved the purchase of structured literacy programs for the Extended School Year and Wildcat Summer Adventure summer school programs. Scholastic Lit Camp and Lit Camp Español will provide increased engagement and accelerated learning which can be measured. The goal is to provide a literacy program this is accessible by all students and their diverse needs, and allows for parallel instruction in both English and Spanish.
Reports and Discussion Items
Reports and Discussion Items are placed on the agenda as an introduction to a topic. If the topic will require a vote, it will be brought back under "Action Items" at the next regularly scheduled meeting. This allows Board Members to familiarize themselves with the topic and ask questions, or request additional information and modifications before voting on the matter. The following topics were introduced as a Report/Discussion Item at this month's meeting:
A. Written Report and Presentation on the 3rd Quarter Thought Exchange
B. Written Report on the FY23 Summer Projects
C. Written Report on Food Service Renewal
D. Written Information and Discussion on Revised Board Policies
E. Written Information on 3rd - 6th Grade Chromebooks
F. Written Report on Child Internet Protection Software Renewal
G. Written Report on Wireless Controller Replacement
H. Written Report on Auditor Bond
I. Written Information and Discussion on IASB Delegate Resolutions
Board of Education Meeting Materials
You are always welcome to go back and review meeting materials, presentations, Board Payables, Finance Reports and the video recording from a regularly scheduled Board Meeting on the district website HERE (select the meeting date to view supporting materials). These items are typically posted within 24-48 hours after the meeting.
Brooke Hagstrom
I work for Woodland School District 50 in a communications and public outreach role.