A Work In Progress
A Memoir By Connor Franta
About the Author
Connor Franta is a 23 year old Internet sensation, who first took the online community by storm when he created his YouTube channel on August 21, 2010. From there on, he excelled to reach nearly 5 million subscribers on his channel, with over 200 million views. When Connor is not talking to his camera, he is taking extravagant photos and traveling to new extents. In the memoir about his short twenty-three years of existence, Connor discusses his personal struggles, childhood stories, and life lessons. All in all, the main message that Connor is attempting to convey with his book is to live in the moment as it is happening, for before you know it, the moment will be gone, only to thrive within one's memory. He goes on to write about his firsthand experiences, making the reader feel as if they lived through the adventure with him.
His Early Life
Connor Joel Franta was born on September 12, 1992 into a family with two older siblings, living in the chilly state of Minnesota. Not long after, one more child was born into the Franta household. Connor claims to have had a blissfully average childhood, spending his days running and playing outdoors with his neighborhood friends. One of Connor's most ironic memories take place when he was six years old, attending the yearly 5K Run/Walk that his parents scheduled. His father's camera was recording the race, and Connor, being the "little attention seeker" he is, decided to put on a show for the future audience. Franta stated, "I chat away as if the lens were a person, knowing that it will eventually become a person." Seventeen years later, Connor continues to speak to a camera, knowing that nearly five million people will soon be watching.
His Teenage Years
Upon reaching high school, Connor had made a huge switch from his small, secure private school, to a big, scary public school. Just as every other high school student, Connor felt constantly judged by his peers. He agonized about whether he was "cool" enough, and began to hide his true self. Since he was sheltered his whole life by his parents and the private school, Connor was oblivious to the amount of vulgar language that is endlessly used by children of his age. Reaching his junior year of high school, he began to act more like his peers, resulting in a couple of failed tests, speeding tickets, and nights spent out past his curfew. His parents decided to discuss his recent behaviors with him, causing Connor to snap out of his "bad boy phase". Although he began to act as himself again, Connor still hid his love for art, for he believed that his his classmates would think of him as "feminine". He continued onward through his years of schooling being classified as one of the "sporty" guys. While he does love swimming and track, Connor's love for the arts is much greater. He does not realize until years later that the opinions of his peers are as insignificant as the things he had changed in order to get people to like him.
His YouTube Channel
Connor created his YouTube channel on August 21, 2010 out of mere boredom. Five years later, he stands with nearly 5,000,000 subscribers, each watching the content that he posts. Connor was also active on a collaboration channel called "Our2ndLife" with fellow YouTubers Ricky Dillon, Sam Pottorff, Jc Caylen, Trevor Moran, and Kian Lawley. They created this second channel on August 13, 2012 and it quickly gained popularity. At this time, Connor's main channel began growing also. The quality of his videos began to greatly increase, leading to where he is today. His YouTube channel is his way to express the creativity that he was too scared to express in high school.
Sam Pottorff, Connor Franta, Jc Caylen, Trevor Moran, Kian Lawley, and Ricky Dillon AKA Our2ndLife
His Photography
Following in his father's footsteps, Connor "has a knack for capturing the moments that many seem to miss". He has an undying passion for this art, and is proud of his work. He goes to honorable extents to capture the perfect photo, whether he is standing upon a chair in a restaurant, or lying on the road in order to achieve the perfect angle. One of Connor's signature photography styles is the use of his arm. He stated, "I like placing myself in my photography. It's difficult to do when you're also taking the photo, so I suppose just an arm will do." His unique style sets him apart from most photographers, yet he has also motivated many.
His Message
With the writing of his memoir, Connor not only wishes to tell the tale of his lifetime experiences, but also to teach his five million viewers what he wishes he knew when he was younger. His purpose of writing the novel is to give the reader a new perspective on life, not only with the element of art, but also with the hidden beauty that can be found within anyone and anything. Connor is a very deep thinker, so he shares some of his deepest thoughts in his book. The novel describes the journey that shaped him into the person he is today. Although he has only lived for about a quarter of the average lifespan, his lessons and experiences inspire many who have read his book.
Connor Franta With His Book, A Work In Progress
23 Things I've Learned At 23
A Sample Of Connor's YouTube Videos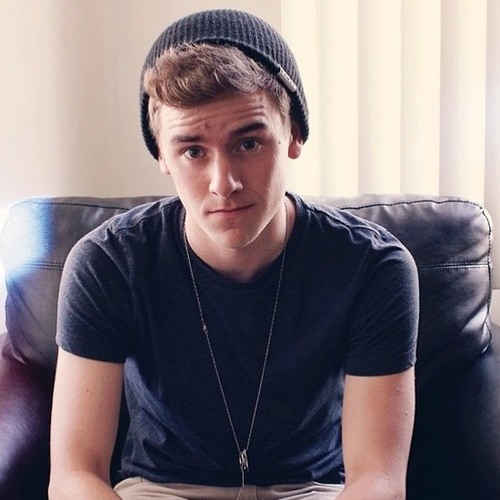 An.-JCM
Connor Franta_ Life Doesn't Wait by An.-JCM
A Look Into Connor's Complex Mind