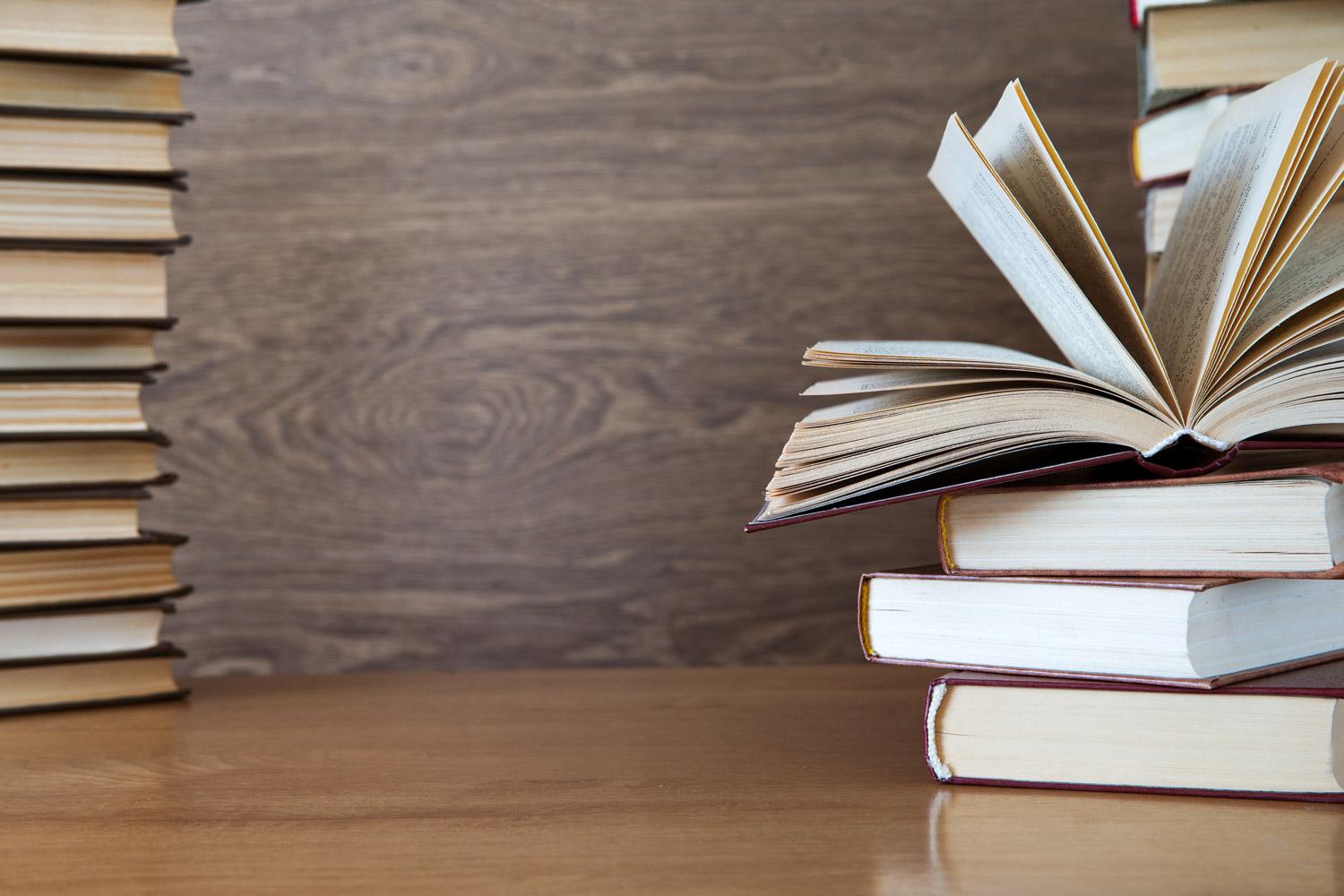 Schwarting Notes
Welcome to our Winter Newsletter!
Winter has arrived...
Dear Schwarting Families,
As we enter into the winter season, all of us here at Schwarting just completed the Great Kindness Challenge. The students did a wonderful job performing various acts of kindness throughout the week.

The winter months brings cold weather and snowy days (so far not too cold and not too snowy!). As we enjoy these days of staying indoors and keeping warm, this is a good opportunity to pick up a good book and read with our children or just play a fun game together.
We would also like to remind you that school is closed the week of February 20th for the winter recess.
Enjoy the upcoming winter recess doing the things that bring you and your family happiness and laughter.
Happy Winter!
The Schwarting Staff
Kindergarten
It's been a busy, busy few weeks in Kindergarten since we've come back from the New Year! We have just wrapped up our Science Unit where we completed different science experiments putting our 5 senses to the test. Next up, Gravity and Motion!
In Math, we have finished up addition and began subtraction. The children have been so excited that they have been able to start using different techniques to solve these operations on their own.
In Writing, we are practicing using our sight words to help us write simple sentences about our daily lives and surroundings. Shortly after the Winter Recess, the students will begin writing books that will teach you "How To" do different things!
In Reading, we have been using our "Slider Power" to sound out simple 3 letter words. The children are so eager to use this power in conjunction with their "Sight Word Power" to begin reading decodable texts. We cannot believe the 100th day of school is here! This year, we will be celebrating the 101st day by dressing in black and white and enjoying a day filled with 101 puppy activities.
We are so proud of all the students hard work and all of the growth they are showing!
First Grade
The First Graders are continuing to shine through all of their hard work. They are using all of their knowledge and skills from last trimester to help them in phonics, reading, writing and math. In Reader's Workshop, students are reading Non- Fiction books. They are becoming experts on many topics such as animals, food, occupations and the world around them. Students have enjoyed book shopping and exploring new topics. They continue to use and learn new reading strategies to help them solve tricky words. They are also asking themselves questions after they finish a book. In Writer's Workshop, students are focusing on writing "All About" books. With the knowledge and experience they have, they are teaching others about a specific topic they know really well.
These First Grade mathematicians are wrapping up addition and subtraction. They were focusing on related facts. Our next unit of study is all about place value. We can't wait to see these rock stars learn all about tens and ones.
In science, students are learning all about light, sound, and communication around us. Students are experimenting with different objects to test hypotheses about how people communicate sound and light around the world.
In STEAM students were learning all about animals. They designed and created their own animal using different features from existing animals. We talked about the different characteristics each animal has and how it helps them survive. Watch out! We have some smart First Graders that are about to teach us a lot!
​

Second Grade
In reading, the children are learning to tackle longer words using their phonics knowledge as well as tackling longer words across longer books. The children are keeping track of the characters in their longer books and the problems the character faces. The children are also learning to make inferences, using evidence from the text to support their inferences. They are also focusing on retelling the most important details, which happen to be mainly around problem and resolution.
In writing, the children are writing letters about the books they are reading. They are adding their opinions to the letters and adding reasons to support their opinions about characters, their favorite part of the book, etc. The children are also nominating the books by choosing topics that they have strong opinions about and making cases for them by including evidence from the book.
In math, the children are learning to add and subtract using the standard algorithm. The children are using their understanding of place value to become more fluent with addition and subtraction. Using their knowledge of place value, the children are using strategies such as breaking apart numbers into tens and ones in order to subtract and add to find differences. They also learn to model and record subtraction with regrouping. These skills will be used in later chapters when the children add and subtract three-digit numbers, and use addition and subtraction to solve word problems involving lengths.
In science, the children finished the Diversity of Life Unit. In this unit, they learned about living and nonliving things, different habitats and how plants and animals adapt to the habitats they live in. At the end of the unit, the children had to "Build A Beast" based on what they learned about animals and adaptations they have to allow them to survive.
Third Grade
Third graders just finished the Global Climate unit in Science. They explored several weather measurement tools and analyzed weather patterns. They learned about how types of clouds, the water cycle and geographic locations are related to weather. They even researched several types of wild weather and how to prepare for these events. Third graders are excited to begin the next unit, Forces in Physics!
In reading and writing, third graders are immersed in non-fiction. In the Reading to Learn unit, they are learning strategies to be successful expository and narrative nonfiction readers. In writing, students are in the process of writing nonfiction chapter books in the Art of Information unit.
Third graders are also becoming multiplication and division masters as they focus on using strategies to divide and multiply. They are learning the importance of acquiring fact fluency and gaining an understanding of the connection between multiplication and division. They are applying this knowledge as they use inverse operations and related facts to solve division/multiplication word problems and equations.
Fourth Grade
In reading and writing, fourth grade students are working as essayists to write literary essays. Students are closely reading their texts and analyzing shorts films for character traits, character changes, and life lessons. They then find reasons and evidence to support claims for the texts.
In math, we continue to work on our multiplication and division skills as we dive into learning about fractions!
In science, we are learning all about Shaping our Earth! The fourth grade scientists learned about weathering, deposition, and erosion. They also learned about natural disasters and their effects, in addition to diving deeper into the layers of our Earth!
We had a great time at the Hofstra basketball game! Go Hofstra! We look forward to more trips as the year goes on.
Fifth Grade
We have been very busy in 5th grade! In math, we just finished up our decimal units and are looking forward to exploring fractions. We are also in the process of developing our literary essays and using text evidence to support our thesis statements. We are also excited about launching book clubs and sharing all the information we gather in our books! We are currently finishing up our Space Systems unit in science and had the awesome opportunity to have Professor Planet and Sir Saturn visit with Plainedge's new planetarium. We had a great time seeing constellations and learning more about the sun and Earth's orbit.
We are also finishing up our STEAM cycle where we have been exploring 3D printing with the doodler pens and Tinkercad. We even got to design our own keychain! We have had visitors from the Cornell Cooperative where we have been learning about dairy and how different dairy products are made. We even got to taste different products, which were delicious!
Lastly, we have been challenged by News 12's sports reporter Kevin Maher to compete in the paper football superbowl. We have been practicing and working hard to make sure that we defeat Kevin and show him how great Plainedge is! Be sure to check out the segment closer to the Superbowl.
Physical Education
This winter we are having fun and keeping fit in Physical Education! All grades enjoyed our recreational Bowling Unit in January, and as we head into February we will practice our cooperation skills in our Team-building Unit playing games such as "Environmental Helpers", "Sneak Attack" and "Mission Impossible".
Once again we are pleased to announce the return of our annual fundraiser with the American Heart Association - the Kids Heart Challenge. Register for our event online at www2.heart.org, type in "Charles E. Schwarting" and follow the instructions on how to sign-up. Please note registration to fundraise is voluntary. All K-5 students will be participating in heart challenges the week of February 13th during their PE classes to celebrate American Heart Month!
With the cold weather here, please remember sneakers are the only acceptable footwear for active participation in the gym. We appreciate your help and support!
​​

Music
General Music, Band And Orchestra with Ms. Gonzalez
Fifth graders just had their winter concert where they did amazing! They've begun learning their Spring Concert music and are very excited to put on another great performance. The Senior Spring Concert is Monday, May 15th at 7pm.
Fourth graders also had a great first performance and have begun learning full songs for their Spring Concert. The Junior Spring Concert is Tuesday, May 23rd at 7pm.
NYSSMA is early this year, March 24th and 25th. Extra help sessions have begun and students will receive their performance day and time as the date approaches.
In general music, third graders have begun learning the recorder. Students are allowed to bring their recorders home but must remember to bring them to school on the day that they have music. Soon we will begin "Recorder Karate," where they will be able to earn different colored belts for mastering skills and songs.
General Music and Chorus with Mrs. Fahnestock
We are having a lot of fun making music while learning! Our youngest musicians are learning musical notes and rests. The first and second graders are learning math through musical notes and rests value. The fourth and fifth graders are creating musical rhythms using body percussion.
Our Junior and Senior choruses are practicing songs for the Spring concert.
The Senior chorus concert will be Monday, May 15th and the Junior chorus concert will be Tuesday, May 23rd, at 7PM in the High School. We are looking forward to seeing you there!
Library
It's going to be a fabulous Winter in the Schwarting Library!
We are excited to share books and stories that celebrate Black History
Month and President's Day. Our K-2 students are having fun learning about the tradition of Groundhog Day, as well as enjoying Valentine crafts and stories.
Art
The Plainedge Art Department will be hosting its' Winter Art Show on Tuesday, February 9th at 7PM at the Brian Moore Athletic Center. Artwork will be on display from all Plainedge schools grade K-12. Schwarting will have 6 frames with 9 pieces in them.
Come see all of the talented work created by Plainedge art students! All are welcome to attend the show!
STEAM
Over the past few months, students at Schwarting have been participating in engaging and fun STEAM activities in each grade level!
In kindergarten, students had the opportunity to learn about coding by using one of our robots, BeeBot. They learned how to code the robot to reach different colors and letters. In first grade, students researched different animal ears, coating and teeth to create their own unique animal. In second grade, students learned how to create a flipbook using Google Slides - each of their flip books focused around the theme of kindness. They even got to share their flip books with the first grade classes! In third grade, students discovered the life cycle of a frog through Lego WeDo, which allowed them to build a tadpole out of Legos and then code it through a program on the iPads. In fourth grade, students became video game engineers as they created their very own video game on a program called Bloxels. They got to design their characters, create a setting and even the game layout! In fifth grade, students had a special opportunity to visit the Plainedge Planetarium with Professor Planet and Sir Saturn - it was an experience these students won't forget!
We are looking forward to an exciting rest of the school year with the students in the STEAM Lab!
Jen Thearle
Jen is using Smore to create beautiful newsletters