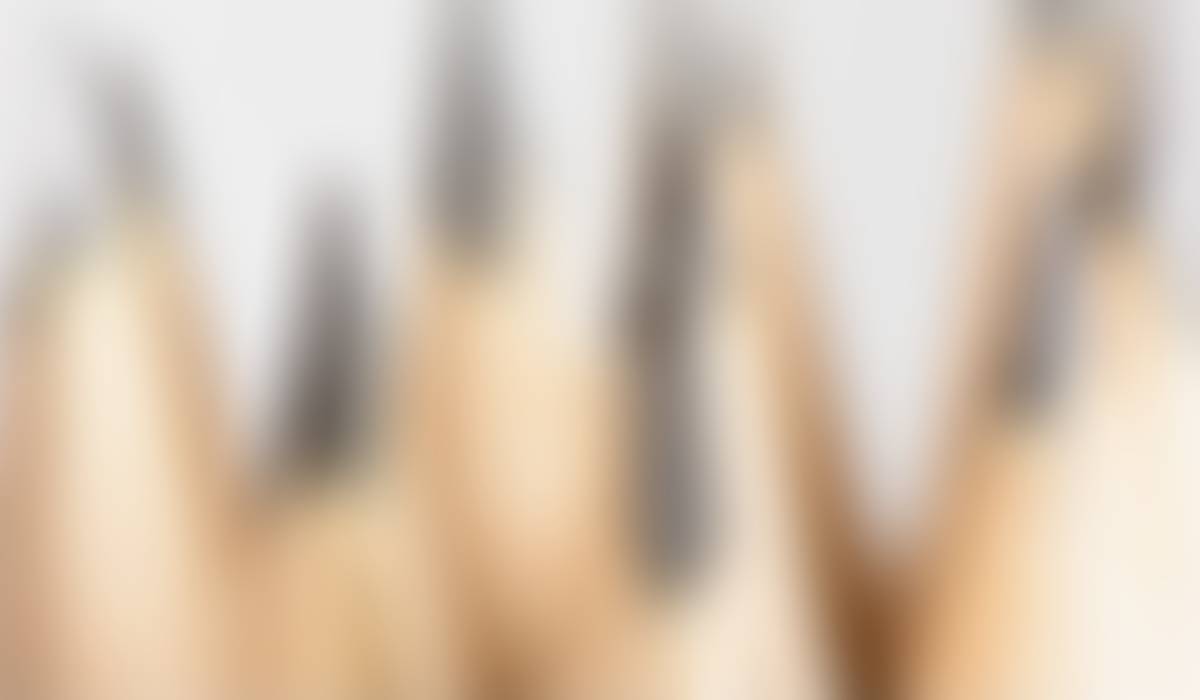 Operation Wildcat
Meeting the needs of All Students in our District
Holiday Thanks
Project Pennies for Pies
Thank you to the all the schools, students and families who participated in OW's annual Pennies for Pies drive. Our school community raised $635, which enabled us to purchase pies for the Thanksgiving baskets distributed to families.
Broad Street Elementary students had some fun with this project. Students were challenged to collect 50 lbs in coin donations for Project Pennies for Pies. They crushed that goal and collected 59 lbs!!! They raised $421.59 Thank you to West Shore Tennis Club for your support and contributions and Paulu's Family Farm for continued support. Jaclyn Gingrich

Project Thanksgiving
As we look back to 2022 and the challenges we still faced, we were still able to come together as a community and a team for Project Thanksgiving 2022 to help out many families. The positive thing about 2022 was that we were able to come together inside this year instead of doing a drive through.
Project Thanksgiving 2022 was a huge success in terms of collecting supplies and donations, earning a grant, holding food drives and being blessed with many, many volunteers. We were able to meet the needs of 128 families in our school district but not without the help from our community.
Thank you to Giant Food Stores for approving our grant request for Gift Cards and for providing reusable bags to help with putting the extra food together, Paulus' for the wonderful pies, Turkeys donated by Hops & Barley, dinner rolls donated by Martin's, food donated at school food drives, Upper Allen Fire Department for their food drive that was held at Giant & Weis Markets, Crabtree, Roherbaugh & Associates for conducting a food drive.
Project Thanksgiving wants to thank all those working within the district, either up front or behind the scenes to pull together all the loose ends of our project, including Nick Butt, the school principals, Kim Kerchner, the school counselors, teachers, secretaries, cafeteria staff and the custodial staff for helping us when we needed supplies and to use their space for our completed baskets. Thanks also, to the volunteers who sorted the food, filled baskets and helped at the distribution. Our community's generosity is overwhelming and it is so nice to always give back to the community in so many ways! Without individual volunteers, Project Thanksgiving would not be able to provide the baskets to the district families. With all the volunteers help, things went so smooth and we were able to provide a Thanksgiving meal to our families.
And saving the best for last, we send out a great big thank you to the parents and their children which completes the circle of our community. Without their donations, gift card donations and turkey certificate donations, none of this would have even been possible. You are all truly amazing and I hope to see all of our wonderful volunteers for Project Thanksgiving 2023. Angie Weir
Project Gift Box
Thanks to the generosity of our community, and help from volunteers and OW committee members, OW was able to distribute over 375 gift cards to MASD students along with additional gift cards thanks to a grant from the Clark Associates Charitable Foundation. Families picking up the gift cards were also able to select books, hats, gloves and scarves along with a bag of pre-assembled school supplies for their family members. Raina Beckett & Ann Marie Bolish
Project Tannenbaum
Project Tannenbaum's distribution night was a great success! 22 families received artificial trees, live tree gift certificates, tree stands, ornaments, lights, wreaths, garland, tree toppers, tree skirts and stockings! Our very generous Mechanicsburg community continues to donate these items year after year! Many, many thanks to Boy Scout Troop 80 and to Elliott's Christmas Tree Farm for their donation of the live trees at a discounted price! We are so grateful for the volunteers who helped sort, organize and distribute all of the items ~ Bruce Yerger, Stephanie Yerger, Rick Herring, Jill Nguyen, Anna May Nauss, Maureen Ross, Stephanie Shirey, Teresa Jones, Michelle Campbell, Frank Serina, Cristi Serina, Gail Perez, Pat Clawges and two amazing MASH cheerleaders! It really does "take a village" ..... and what a beautiful "village" we have right here in Mechanicsburg! ❤️💚 Patti Herring
Project Legacy
Thank you to our 35 Project Legacy donors and sponsors who contributed to make the holiday season a little more merry and bright for a MASD family. Through your tremendous generosity, Project Legacy was able to provide 15 families in our district with presents, and bring a little extra joy during the holiday season. These families otherwise would not have been able to do so on their own. Special Thank you- Project Bikes and Project Books for the continued support and assisting to fill requests. Project Clothes- thank you for preparing and providing clothing packs to each individual child. Project Yard Sale-Thank you for sharing space and allowing preparation and distribution.
Thank you donors:
Alba Orthodontics, CM Regent Insurance Company, Crobak family, Girl Scout Troop 20506, Insurance Agents & Brokers, KCI Technologies, Inc., MASH Student Council, Mechanicsburg Christ Community, Paulus Farm Family, Rite Aid Pharmacy Services, S&H Express, Schneider National Carlisle Operating Center, Susquehanna Valley Federal Credit Union, The Daley Family, The Freeland Family, The Oyler Family, The Plum Bottom, The Powers Family, The Skurcenki Family, The Tetter Family The Upper Allen Fire Department, The Weiand Family, The Wolf Family, UA Kiwanis, and those who chose to remain anonymous.
Jaclyn Gingrich & Jessica Green
Project Clothes Clean Up Days
Project Clothes Winter Clean Up Days 2/18, 3/11 10am-noon
Sign up: ttsu.me/jeczez

OW is overwhelmed with donations so we need lots of help going through donations. We have scheduled winter clean up days to be held in the OW space in the MMS basement to work on all the clothing donations. Adults and children 12 years and older (they do not need an adult to stay with them) are welcome! There is no heat in the room so please dress accordingly. We will meet in the lobby of MMS before heading down the room. Please contact Meghan Brown, pmbrown2@msn.com or Melissa Herbein, 717-580-5898, melissaherbein@gmail.com with any questions.
Project Glam
In preparation for prom season we are still taking formal attire, shoes and accessories for both men and women. In addition this year, we are taking any gift card donations to hair salons or nail salons to help students in need get their glam on! Gift cards locally to make up, shoes or jewelry stores would also be appreciated. Example… Ulta, Sephora, JCPenney's, DSW, Target, Macys Boscov's, Claire's etc. please drop any donations to the staff at MMS during Middle School hours and label it Amy DeLuca-OW Project Glam. Or contact Kate DeLuca @ katemdeluca@gmail.com if you have any questions.
Immediate Needs for District Family
We are in immediate need of the following furniture items:
TWIN over TWIN bunkbed. Please note - we can only accept if ALL the pieces and hardware are with the bed. (The last 2 bunkbeds had to be trashed as they were missing pieces/had broken wood sides/ missing hardware).
Tall dressers

small, counter-top microwaves (less than 6 years old - in good working condition (no missing handles, doesn't really warm anymore, etc...)
If you have any of these items to donate, please contact Maureen at 717-773-1988,
mmross4@comcast.net
Project Clothes Items Needed
Please only donate new or slightly used clothing; do not donate any torn or stained clothing. We want clothing your children have outgrown, not outworn . Note: we accept only NEW socks and NEW underwear. To help us with sorting donations, please mark the bag on the outside. If possible, please leave donations at MMS.
Project Clothes has an immediate need for the following:
Boys 3/4 5/6 6/8 pants tops and pjs

Boys sneakers size 10/11 toddler
Girls 8/10, 10 tops and pjs
Men's sneakers size 10
Men's athletic clothing M/L
Sneakers, all sizes, in good condition

Men's boots sizes 8.5, 9, 10
Women's boots sizes 6/7
Women's Juniors Leggins/joggers/sweatpants All sizes
Men's joggers-athletic pants- all sizes
Men's jeans sizes 28/30
Men's Hoodies/athletic tops size medium
Snow wear all sizes
Project Back to School Needs
Thank you to the community for all their donations. We are still collecting the items listed below in donation bins in any of the school district buildings.


What Items are Needed?
Back to School Supplies (new): binders (3"), colored pencils, composition books, crayons, earbuds, folders, glue sticks, markers (colored thick, colored thin), wide ruled notebook paper, pencil boxes, pens, post It Squares, tape, water bottles
Calculators (new or gently used): Texas Instrument 34 & 83 models
Personal Items (new): Brushes, Combs, Chapstick, Conditioner, Deodorant, Dry Shampoo, Pony tail holders, Razors, Shampoo, Shaving cream, Soap, Toothbrushes, Toothpaste, Underwear, Wet Ones Wipes
Books (new or gently used): All school ages
Where can I donate Items?
Look for "Operation Wildcat" donation bins at all MASD buildings and Mechanicsburg Recreation Office.
Gift cards to Giant, Wal-Mart and Target can also be donated.
Gift cards can be mailed to or dropped off at the district office c/o "Operation Wildcat", MASD, 600 South Norway Street, Mechanicsburg PA 17055.
If you have a child in MASD, and need help with back-to-school items, etc., please contact your child's school counselor or nurse. All requests are kept confidential.
Help Needed at OW Warehouse
Sign up: ttsu.me/zynsmd
If we are going to continue holding the Yard Sale, we need help year round. It takes many hands to receive donations, organize, sort, price and skid the donations. All that the volunteer needs to do is accept donations at the warehouse. Instructions on what OW takes and where to place the donations will be posted at the warehouse, as will contact information for any questions. Students are welcomed! NOTE: In case of inclement weather the warehouse will be closed.
Warehouse is located at 507 N. York Street, Mechanicsburg, 17055. Turn on to Pleasant View Drive - 1st left into parking lot to Dock Door 1.

Questions – call or email Maureen at 717-773-1988.

The twice-yearly Yard Sales are OW's only fundraiser – it can only continue with your help.
OW Warehouse Hours
Address: 507 N York Street, Mechanicsburg 17055. Turn on to Pleasant View Drive. Make 1st left into parking lot- stay straight to dock door 1. Skids will be in the area of dock door #1. Donations are on a "no contact" basis with all boxes and containers being placed on the skids outside the warehouse.


At the present time(due to all the donations received and lack of space) we are NOT taking:
Clothing
Furniture (must be pre-arranged with pictures first)
Glassware - cups/mugs- vases
exercise equipment
canister vacuums/ floor steamers/cleaners
Skis/ski equipment
Used Pillows (bed or decorative)
Stuffed animals
Grills
old tv sets/old stereo equipment
artificial Christmas trees
dehumidifiers
textbooks
VHS Tapes
and items that have seen their day and need to be disposed of!
If you have furniture items to donate please contact Maureen at 717-773-1988, mmross4@comcast.net to make arrangements for drop-off/pick-up.

A tax receipt if available for all donations.

If you have a question on whether or not we can take an item - contact Maureen at 717-773-1988, mmross4@comcast.net

PLEASE DO NOT DROP OFF DONATIONS WHEN THE OW WAREHOUSE IS NOT OPEN!

Volunteers Needed to Assist with Furniture Pick-ups/Deliveries
Volunteers are needed to assist with the pick-up/drop-off of furniture items in the District. All items for pick up are either left outside or are in the garage - no heavy lifting up/downstairs!

For deliveries - all items are delivered to the families' doorstep.
There are no set days'/times to help - we work around the volunteers' and the families' schedules.
For more information, or if you have any questions, please contact Kaleb Dissinger at t34foru@yahoo.com.
Update on Amazon Smiles Program
From Amazon: In 2013, we launched AmazonSmile to make it easier for customers to support their favorite charities. However, after almost a decade, the program has not grown to create the impact that we had originally hoped. With so many eligible organizations—more than 1 million globally—our ability to have an impact was often spread too thin.

We are writing to let you know that we plan to wind down AmazonSmile by February 20, 2023. We will continue to pursue and invest in other areas where we've seen we can make meaningful change—from building affordable housing to providing access to computer science education for students in underserved communities to using our logistics infrastructure and technology to assist broad communities impacted by natural disasters.

To help charities that have been a part of the AmazonSmile program with this transition, we will be providing them with a one-time donation equivalent to three months of what they earned in 2022 through the program, and they will also be able to accrue additional donations until the program officially closes in February. Once AmazonSmile closes, charities will still be able to seek support from Amazon customers by creating their own wish lists.


Please support OW when you shop on Amazon
Operation Wildcat
Operation Wildcat is using Smore to create beautiful newsletters