A Capella Choir Performs with Eric Whitacre
Tuesday, March 22nd, 7:30pm
2301 Flora Street
Dallas, TX
A Capella Choir has been invited to perform with 2 other high school choirs and the Dallas Wind Symphony at the Meyerson Symphony Center. The program will consist of music written by the modern "rock star" composer Eric Whitacre, the most famous choral composer alive today - who will also be conducting! This is a huge honor! Buy tickets here:
http://sa1.seatadvisor.com/sabo/servlets/TicketRequest?eventId=1003502
A Capella Choir Whitacre Rehearsals
Attendance at every rehearsal is mandatory in order to perform Tuesday night.
Saturday, March 19th. Call time 1:30pm. Rehearsal 2:00-4:30 at Christ UMC Plano. 3101 Coit Rd, Plano TX. You must arrange your own transportation.
Sunday, March 20th. Call time 5:30pm. Rehearsal 6:00-8:30 at Richardson High School.
Monday, March 21st. Stay after school. Dress rehearsal 7:30-10:00pm at the Meyerson. We will not need to stay until 10pm. Box meals in the choir room at 4:15. Bus transportation to and from Berkner is provided.
Tuesday, March 22nd. Stay after school. Performance 7:30pm at the Meyerson. Full uniform required. Pizza dinner provided courtesy of Dallas Winds. Bus transportation to and from Berkner is provided.
Contact Mr. Council if you have any questions.
Whataburger Spirit Night
Monday, April 11th, 4-7pm
505 South Plano Road
Richardson, TX
Eat at Whataburger before the Pre-UIL concert, mention Berkner choir, and 20% of profits go towards Berkner choir!
Pre-UIL Concert
Monday, April 11th, 7pm
1600 East Spring Valley Road
Richardson, TX
ALL STUDENTS/CHOIRS PERFORM AT PRE-UIL, REGARDLESS OF WHETHER THEY WILL BE ATTENDING UIL CONTEST.
Call times will be announced soon.
All expectations are the same as the winter concert:
Arrive before your call time in full concert attire (dress/tux with black dress shoes and black socks/nylons).
Demonstrate proper concert etiquette both on stage and in the audience.
The concert is a major test grade. Tardiness will lower your grade to a maximum of 70%, or a 50% if you miss your call time.
Absences are unexcused except for major illness and emergencies. Unexcused absences result in an automatic 0. Excused absences require a make-up assignment to be completed. Parents/guardians should contact their student's director if their student is absent.
All curricular choir concerts are free and parents and family are encouraged to attend and support your kids' hard work!
UIL Clinics
Each year we hire a clinician to work with each choir attending UIL contest. Because we are paying a professional to come spend their valuable time and expertise with you, attending your choir's clinic is absolutely mandatory. It is not necessary to attend the clinics for choirs you are not a part of.
2nd period Bel Canto clinic - Thursday, April 7. 4:30pm-6:30pm.
3rd period JV Mixed clinic - Monday, March 28. 5pm-7pm.
4th period A Capella clinic - Monday, April 4, 5pm-7pm.
UIL Contest
Tuesday, April 19th, 12:15am to Thursday, April 21st, 11:45pm
310 South Garland Avenue
Garland, TX
UIL Contest is an opportunity for choirs to perform for feedback from judges in order to gain insights about their strengths and weaknesses, and to win a plaque or trophy.
Students will be bussed from Berkner to Garland HS for this year's contest. Exact contest times will be announced about a week in advance.
If you're unfamiliar with UIL contest, here's the process!
First, choirs are given a short period of time in a warm-up room. From the warm-up room, they file onto a stage with three judges in the audience. There they perform three pieces they have been polishing all spring for these judges. Each judge writes down comments and a rating of I, II, III, IV, or V (I being "superior").
The choir then proceeds to the sight-reading room, where there are 3 more judges. They are given just 6 minutes to study a piece of music they've never seen before without singing, humming, or listening to it. Then they must perform it. After the first performance, they get 2 more minutes to study (same rules), and a final performance. Again judges provide written comments and a score from I to V.
The goal is to earn "super sweepstakes," where every single judge awards a score of I, but as long as the majority of judges award ones, it is still possible to win a trophy or plaque. Regardless of scores given, the experience and judge feedback makes this an incredibly worthwhile experience in building musicianship.
If you would like to hear your student perform their UIL music, we invite you to attend our pre-UIL concert (see above).
Only 2nd period (Bel Canto), 3rd period (JV Mixed Choir), and 4th period (A Capella Choir) go to UIL contest. Ineligible students in these classes cannot attend.
Choir Fees Overdue
Don't forget, the $75 choir activity fee that pays for expenses like music, accompanists, uniform cleaning, etc. was due in December! Better late than never - please turn in the fee as soon as possible. Checks can be made out to BACB.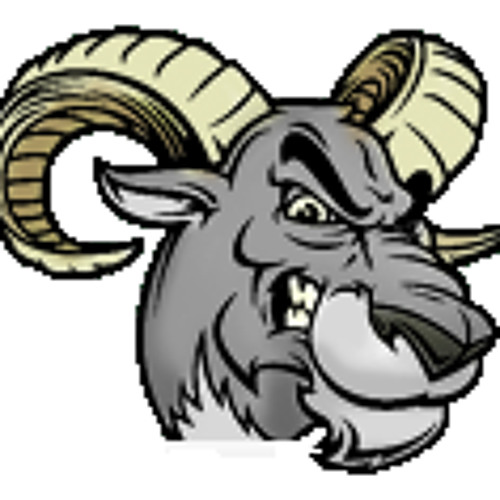 Berkner HS Choir
Berkner HS Choir
About Berkner Choir
Doug Council, Head Director
Megan Lied, Associate Director
We use CHARMS to keep track of forms, files, & finances! It's also the system we use to email you, so if your contact information has changed, be sure to log in and update it for us. View your account by logging in at www.charmsoffice.com
School code: BerknerHSchoir
Password: your student ID number
Please note, if you are also in band or orchestra, you have MULTIPLE accounts on CHARMS to keep track of our different programs. If you change your info on the BHS choir CHARMS account, it will NOT update your BHS band or orchestra account.