Post-Mortem of the 8th Grade Me
Prepare for Awesomeness
Some Words that Describe Me
1. Intelligent
2. Experimental
3. Eccentric
4. Bookworm
5. Laid back
6. Presumptuous
7. Anxious
8. Outgoing
9. Inquisitive
10. Unindulgent
Pictures That Show Who I Am
I love being a nerd, platypuses, and ninjas
My Hobbies/Interests
Some of my hobbies are playing Minecraft, creating art, and reading. I have fairly high interests in chemistry, astronomy, Greek/Roman Mythology and books related. (i.e. the Heroes of Olympus books,the Pegasus books, the Percy Jackson series)
Biggest Influences on Me
I think that my parents have the most influence on me and my friends influence me a good amount too. My parents influence me in a way that teaches me how to live the right kind of life, and my friends influence me socially.
Favorite Book and Movie
Picking a favorite book and movie is hard, but i'd have to say that overall my favorite book is the Blood of Olympus which is the final book of the Heroes of Olympus series which if you haven't figured out yet is my favorite. My favorite movie however would probably have to be the Hunger Games.
Lyric/poem that best suites me
I think that the poem Stopping By Woods On a Snowy Evening By: Robert Frost best suites me because it's about a person taking a break from working to look at the snowy woods, and I am the type of person like the one in the poem that likes to stop and smell the roses every once in a while.
Quote that fits me
"I dream my painting, and then I paint my dream"- Vincent Van Gogh
This quote fits me because I think about how I want to succeed and then I do it.
Places I have been that have impacted me
1. The Grand Canyon- going to the Grand Canyon impacted me by helping me realize how big and complex the Earth actually is.
2. Canada- Going to Canada impacted me by showing how different yet similar different places and people are.
A few other things about me
What are my dreams/aspirations? My dream is to become and archaeologist and continue to have a close family.
What are my philosophies/beliefs? Religiously by belief is in Jesus Christ, other than religious beliefs I believe that family should be one of our first priorities.
What do I love/hate? I love God my family my friends and my food. I hate when people bully one another and lag on Minecraft.
What is my work ethic? When I'm working on something I actually enjoy i'm all in, but when it's something that I don't necessarily enjoy my work ethic is enough to get the job done.
What are some conflicts I face that make me who I am? Anxiety and strong opinions.
What are my relationships like with friends/family? I have strong relationships with my family and most all of my friends.
What do I hide? I don't really hide anything, but I do attempt to hide my social awkwardness, it never really works out though.
What brings me pain? What do I fear? The orthodontist is what brings me pain! I fear bees, wasps, scorpions, and fatal incidents.
What brings me joy or happiness? Books, winning something in Minecraft, hanging out with friends/family.
What makes me laugh? Nerdy book/Minecraft memes and one of my close friends from church.
Video that signifies me
I don't do gymnastics but this video signifies me because I am confident even when other people try to change that.
My Favorite Song
Maple Leaf Rag - composed by Scott Joplin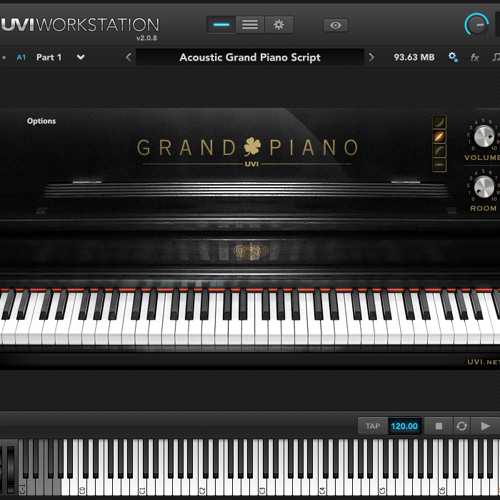 UVI - Sounds & Software
Grand Piano Model D | Maple Leaf Rag - Scott Joplin by UVI - Sounds & Software