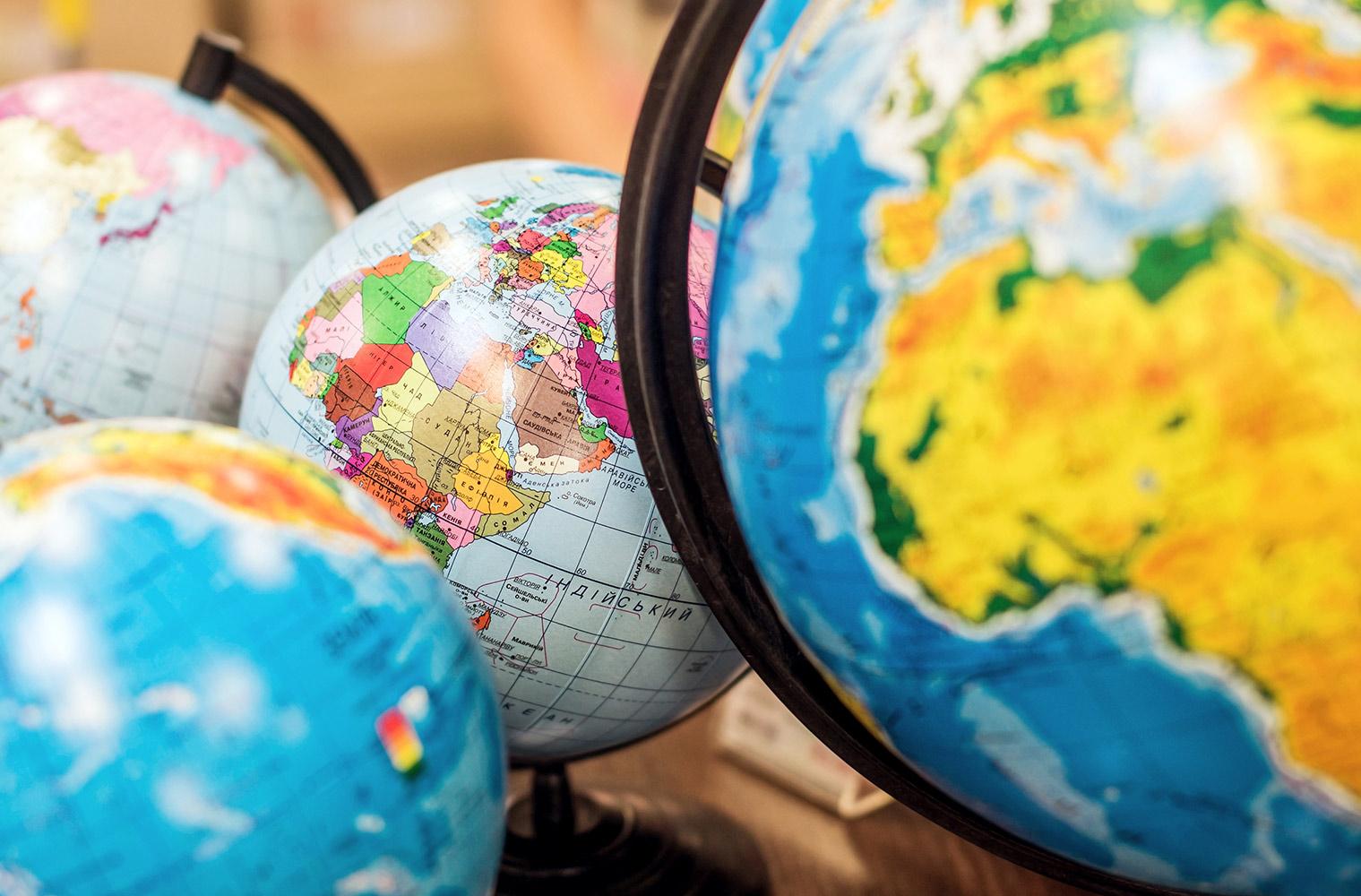 Peirce Principal News
September 25, 2023
A Message from Ms. Vargas
Dear Peirce Families,
Last Thursday, parents of Peirce's English Language Learners gathered in the library to hear from Elsa Carvalho, our ELL teacher. This year, Peirce has 15 ELL students and many others who are multilingual across our school community.
For translations of my newsletters, please click translate and select your language above.
للحصول على ترجمة لرسائلي الإخبارية، يرجى النقر على "ترجمة" واختيار لغتك أعلاه.
Para traduções dos meus boletins informativos, clique em traduzir e selecione seu idioma acima.

Para obtener traducciones de mis boletines, haga clic en traducir y seleccione su idioma arriba.
要翻譯我的時事通訊,請點擊翻譯並在上面選擇您的語言。
내 뉴스레터를 번역하려면 위에서 번역을 클릭하고 언어를 선택하세요.
私のニュースレターの翻訳については、「翻訳」をクリックして上で言語を選択してください。
Для перевода моих информационных бюллетеней нажмите «Перевести» и выберите свой язык выше.
Best Regards,
Andrea Vargas
Kindergarten students practice their letter sounds.
Curriculum Night: Wednesday, October 4th
Please see the schedule of events for Curriculum Night on Wednesday, October 4th. Curriculum Night is designed for adult attendance only. However, if you are unable to find childcare, you may consider bringing your child in order to take part in this special event.

As I mentioned in my first newsletter this year, NPS Attendance and Absence Procedures are now outlined in the document below. It is imperative that students regularly attend school-- arriving and leaving school on time each day-- in order to make effective progress. I encourage all families to read this important document to understand our reasons for insisting on regular attendance and to learn about NPS protocols for absences or tardies. In addition, I will highlight a few key ideas here:
To avoid interruption in learning and other school services:
* Family holidays should be scheduled during school vacations. If you choose to take a family vacation while school is in session, teachers will not provide work for your child ahead of time. They will do their best to catch up children upon their return to school.
* School starts promptly at 8:20. Students should be in their classrooms and have their belongings stored at this time in order to take part in routines that prepare them for a successful day ahead.
* If you are struggling to get your child to school on time due to transportation, mental health, or other reasons, please contact our school staff and we will partner with you to help.
If your child will be out of school for any reason, please call our absence line at 617 559-9650. In addition, please email both your child's teacher and our executive assistant, Trisha Carey, and explain the reason for the absence. Please see the attendance and absence procedures for details on absences that are excused.
Please make sure your student(s) know their dismissal plans each day, and in younger grades tell your child's teacher about their regular dismissal plans as well. Changes in dismissal that are not communicated with Peirce staff can cause disruptions in our school routines and your child's day. If a same-day change of dismissal is needed, please call the office by 1:00 PM at 617 559-9630 in addition to emailing Trisha Carey and your child's teacher.
Thank you for taking the time to understand our attendance procedures in support of all students and their time at Peirce.
In our second Community Block of the school year, grade level groups combined to discuss our new school values:
I take care of myself.
I take care of others.
I take care of my school.
Together, grade level peers identified ways these values will look and sound as they are enacted at Perice throughout the school year.
Last Thursday, during our third Community Block, students met with multiage advisory groups for the first time. There is something very exciting about forming these connections across grade levels. As some fifth graders put it, "I have always wanted a kindergartener!" While humorous, this statement points to the desire of our older students to have increased responsibility in nurturing our younger ones. Likewise, for younger students, opportunities like advisory provide meaningful models and relationships with kids and adults they may not otherwise encounter. The first goal of the advisory was to come up with group names. The Ice Cream Cats and Pink Bunnies were among many fun and creative ideas!
A Message from Eileen Keane Regarding Library Services
Dear Peirce Families,
We wanted to inform you about a recent discovery in the library. Mr. Harper identified the presence of what are commonly referred to as "booklice" in a section of the library. It's important to note that these organisms are not actual lice, but belong to a group called Psocoptera. They are harmless to both people and animals, and they are typically attracted to certain nutrients within the spines of books, especially in environments with high humidity. Our particularly wet summer certainly did not help with creating an environment more hospitable to booklice.
In response to this discovery, we took the following steps:
Temporary Suspension of Book Circulation: We temporarily paused book circulation in the library, but the students will continue to have their weekly library classes.



Consultation with NPS Facilities and IT and Library Departments: We reached out to relevant NPS departments to ensure a coordinated response to this issue which will include a thorough cleaning and the placement of dehumidifiers in the library.



Removal of Affected Books: All books located near the affected section will be carefully examined. Any books showing signs of Psocoptera will continue to be removed from circulation until this is resolved.


Typical steps to remediate booklice include the reduction of humidity to create a more inhospitable environment and isolation of affected books. We do not, for obvious reasons, use pesticides on materials that will be regularly handled by students.
We want to emphasize that there is no risk to you, your children or your pets; this notification is simply to keep you informed. If you have any concerns or questions, please do not hesitate to reach out. We look forward to resuming student check-out in the very near future.
Sincerely,
Eileen Keane
Coordinator of Library Services K-12
Instructional Technology and Library Services
Newton Public Schools

Ms. Gillian Van Delft (Ms. V)
Job Title: METCO Counselor
Job Description: I provide support to the students and families in the METCO program as well as to faculty and staff in order to ensure the success of the students.
First Year at Peirce: 2023
Favorite Animal: My favorite animal is a dolphin. They are friendly and playful, yet fierce protectors. I see them as the social justice animals of the sea :)
Favorite Book: My favorite book is "The Alchemist." It is a beautiful novel filled with deep insights about life. I have never read a book for pleasure and paused so many times to drink in what I just read. I've adopted several quotes from The Alchemist that guide me to this day.
Favorite Travel Destination: I LOVE to travel! I guess I'd say my favorite place is Jamaica. I've been there 10+ times with my friend whose family still lives there. There is always something new and wonderful to do. But most importantly, I LOVE the food lol :)
Hobbies: My hobbies are traveling, reading, kayaking, BBQs in the summer wtih good people, writing, eating delicious food.
Who Inspires you? People who stand up for what is right; people who set a path and do exactly what they said they were going to do (I'm working on that!)
What is the best part of your job?
The best part of my job is watching children and adults alike (including me!) grow from the inside out, and the joy that is brings them.
A Message from Peirce FORJ
FORJ (Families Organizing for Racial Justice) is a city-wide racial justice organization with chapters at most Newton public schools. The Peirce chapter, founded in 2017, is a group of parents and teachers whose goal is to promote cross-racial connection and racial justice within ourselves, our families, our communities (with a focus on the Peirce community), and the world at large. No prior knowledge or experience is necessary. We are all learners at different stages in our racial justice journeys. We educate ourselves and our children about racial history and current racial situations. We seek to be activists and allies. To learn more, check out the Peirce FORJ website (https://peircepto.com/families-organizing-for-racial-justice/) or contact the Peirce FORJ co-coordinators Claudia Arno (claudia@brennermail.com) and Jason Harburger (jasonharburger@gmail.com).

Newton's All-City Orchestra (ACO) is back! Auditions will take place throughout the month of October. The ACO is an afterschool group that rehearses once a week and works on challenging and fun repertoire. Any students in grades 4-8 looking for a higher-level orchestra experience should consider auditioning! See attached flyer to sign up for an audition slot, and for more information, please read the ACO's season announcement.

City of Newton Social Services
Due September 29th: Annual Student Information Update
Reminder: Update Your PTO Membership Toolkit
Every year, the Peirce PTO publishes a secure online and printed directory for our community. All families - both returning and new - need to confirm and update information in Membership Toolkit. (This is in addition to updating your information in Aspen.)
Please go to https://peircepto.membershiptoolkit.com and click on the Register/Login button to confirm and/or update your information. New Families, Select "Create Account." All families, make sure to do both Step 1: Family Information and Step 2: Directory Publish Preferences. IMPORTANT: Publish preferences are set to "YES," if you do not want your info published, select "NO." For more detailed instructions go here.
Mark your Calendar!
September 25- School Holiday: Yom Kippur

September 27- School Picture Day

September 28- Special Early Release, Dismissal at 12:10
September 28- Peirce FORJ Meeting, 7:30-8:30
October 4- Curriculum Night (see schedule above)
October 9- School Holiday: Indigenous Peoples Day
October 12-14- Book Fair
Peirce Elementary School
170 Temple Street
Newton, MA 02465
(617) 559-9630
Andrea Vargas
Andrea is using Smore to create beautiful newsletters