Dubia
Dubia is one of the richest cities in the world. It is a city within the United Arab Emirates, a country in the Middle East. It is located on the southern border of the country, being bordered by the Persian Gulf. Dubai has been a city sense 1833, but records indicate a city there as early as 1095! The tallest building in the world, the Burj Khalifa, began construction in September of 2004. The Building opened to the public on January 4, 2010, but was finished in late 2009.
DUBAI: Strip The City : HDTV 2013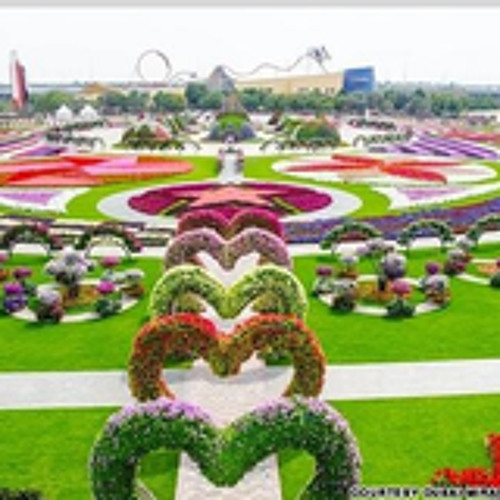 Studentthree
Dubai Miracle Garden by Studentthree
Dubai's iconic Burj Khalifa

The tallest building in the world.

Dubai's aerial view

A view of Dubai in the early morning hours.

United Arab Emirates Flag

The flag of the United Emirates is flying over Dubai in a sandstorm, which are quite frequent in that region.