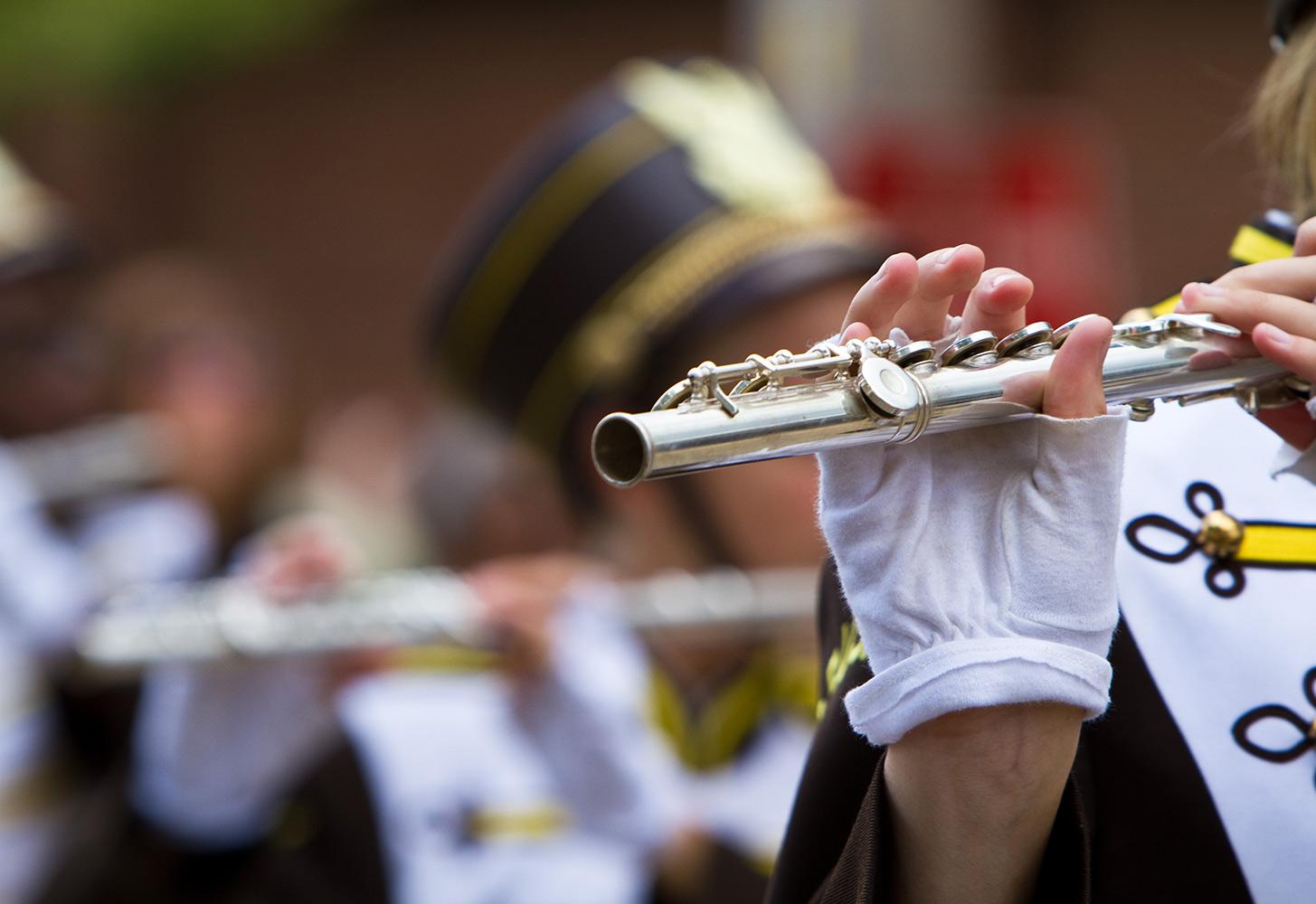 News From the Band Room
ELCO RAIDER BAND
Week #4
Hi Folks - The ELCO Raider Band had another good performance at our football game this past Friday at Columbia. We will continue working on our marching, maneuvering, and music to make it the best show possible. This week we will be heading to Conrad Weiser. Please take note the game is SATURDAY at 6:00pm. There is no Friday night obligation. I want to bring to your attention the Lebanon County Band Exhibition on October 15th, 2022 at A-C. This is a mandatory performance. Everyone is expected to be there as we will be performing for all the bands in Lebanon County. Please make sure this is on your radar.
Reminders for this week:
Uniform: Full Uniform
Report time: 4:15pm
Inspection: 4:30pm,
Departure: 4:45pm.
There will be no meal served before we depart.
As always, if you have any questions, please feel free to email me: dfair@elcosd.org.
Have a great week!
Mr. Fair
Band Pins
Order forms are now available for band pins. These pins are similar to the ribbons worn by the military on their dress uniforms. Each pin costs $3.00. Students should use the attached order form to choose which pins they would like. Order forms and checks for the total amount should be placed in an envelope with the students name and deposited in the wooden lock box at the front of the band room. Deadline to order is Friday, September 16, 2022.
Absence Form
If your child will be absent from a performance or rehearsal this season, please fill out the following form. This helps to keep all of this information in one place, rather than in separate emails. Thanks!
Medical Forms
Some students still owe me a medical form. Please check your child's powerschool grades to see if they have submitted it. There are a few that were handed in with Dinkle orders that may have gotten lost in the shuffle. I will try to track them down. If you think you did not fill one out, please see the attached document below. Please print it out and have your child submit ASAP.
Thanks
SUMMER/FALL SCHEDULE 2022
Thursday Night Rehearsals (Full Band) -
Drumline Practices: Every Thursday Night
6:30pm -8:30 pm (Notice Time Change)
September 17 - Football @ Conrad Weiser (note this is a SATURDAY NIGHT)
September 23 - Football vs. Wyomissing
September 30 - Football @ Cocalico
October 7 - Football vs. Octorara (HOMECOMING)
October 14 - Football vs. Lampeter-Strasburg
October 15 - Lebanon County Band Exhibition @ A-C
October 21 - Football @ Donegal
October 28 - Football vs. Berks Catholic
November 26 - Myerstown Holiday Parade
David Fair
David is using Smore to create beautiful newsletters