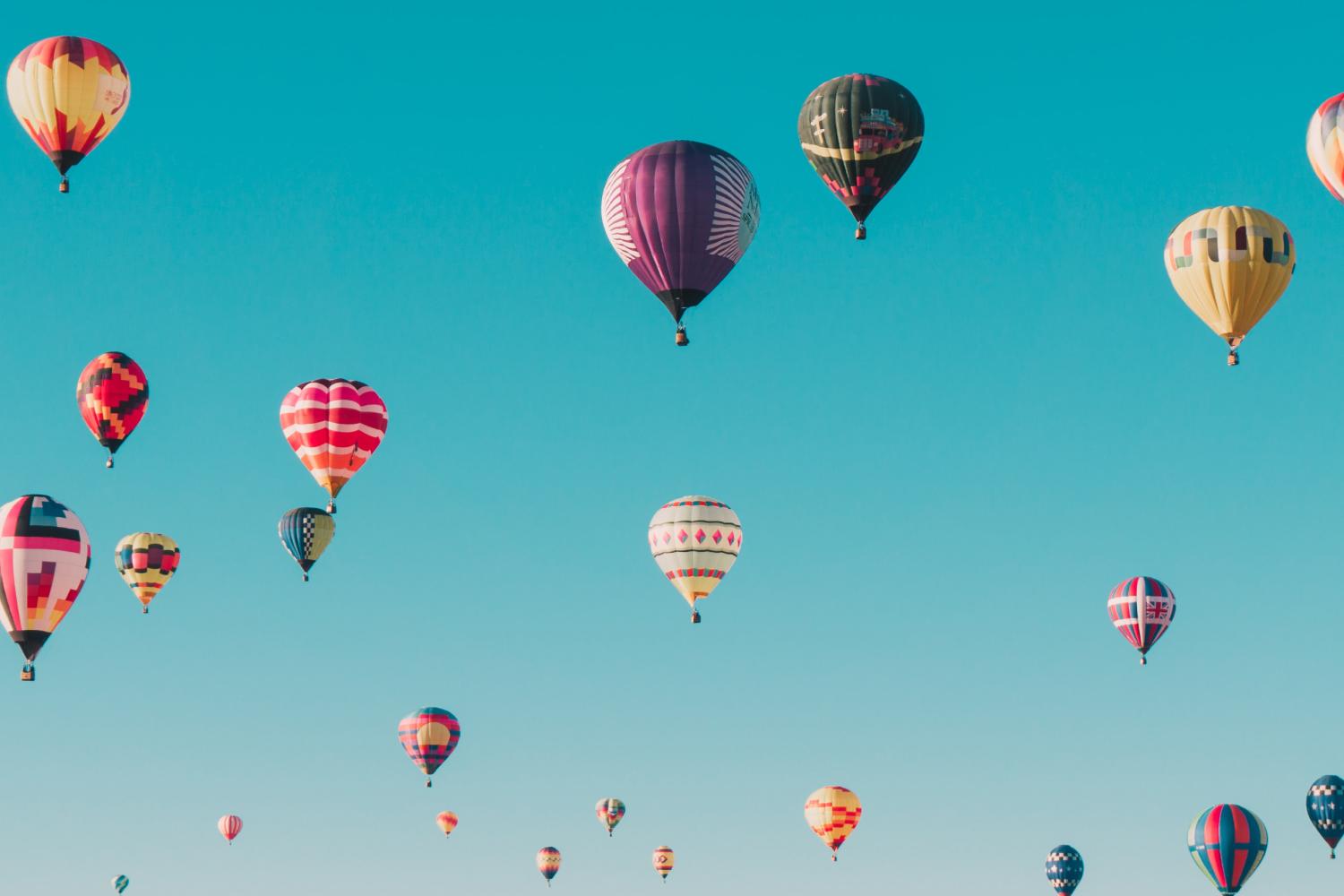 Mathews Messenger Summer Update
July 30, 2022
From Grace
Hello, Wonderful Mathews Community! As we approach the start of the new school year, I wanted to give everyone an update on our preparations for welcoming back our beautiful students in just a few short weeks. :) If you are new to the Mathews community, welcome! We can't wait to get to know you this year. To our returning students and families, we are so excited to see you again and hear all about your summer adventures. I've got a good feeling about this year!
As I'm sure you've seen, there are staffing shortages for schools all over and the challenge is real. This is why I am so pleased to share that, with the exception of one new position that just opened today, we are fully staffed! I'm also tickled that the new position is a third kindergarten teacher. New to Mathews kinder families may get a call from us this week to verify enrollment so we're confident in hiring for the position. I'll share more information about our teachers and staff the second week in August but will let you know that we are simply delighted to have Andrea Hawkins (who was our admin intern last fall) join us as our new assistant principal! In addition, we have some outstanding folks leading our classrooms this year and I am so looking forward to the good work that we'll do together!
In addition to staffing, another area of concern for many is general school safety. Maintaining a safe and positive learning environment for our students is our top priority. This means that we'll continue with some of the practices we put in place during the pandemic and change a few as well. It is important to us that our safety protocols are in place AND that our students, families, and staff continue to feel a positive and welcoming environment each day. Please see the section below for more details on safety during the school year.
We are looking forward to an outstanding year! Our dedicated teachers have been hard at work, even over the summer, planning for new learning and thinking about the new schedule for our students with PE every day. Not only will our students benefit from daily physical activity but will receive even more art and music instruction than they have in previous years! When you add in our commitment to provide a rich, rigorous, and authentic learning experience in both STEM (math, science, technology and engineering) and the humanities (ELA - reading, writing, listening, speaking, representing - and social studies), it is going to be an extraordinary year, full of learning. I'm doing a happy dance just thinking about it!
We hope everyone can join us on August 11th for a sneak-peek at the year. Formally known as "Sneak-a-Peek" and now called, "Back to School Day!" we're going to open our doors, welcome in our students and families, and share valuable information about the school year. Why the name change? To more fully align with robust event we're planning this year - essentially hosting back to school night before the year begins so our families start school with the information needed to help your child have a successful year. Yay! For more information, please see the flyer below.
Another Mathews Messenger will come your way the weekend before August 8th (when we welcome our teachers back to school!). You'll notice that the Messenger is coming to you via School Messenger. LivingTree no longer supports campus communication so we'll be switching over to Konstella to start the year. More information about how to sign up will be coming soon!
See you in a few weeks!
Arrival:
We will continue to have a secure morning arrival with families/caregivers saying goodbye before students enter the building. Parents/Caregivers may walk students to the front steps or say goodbye at the lower level during car drop off/walking drop off. Staff members will be outside and inside ready to greet, welcome, and support our students as they enter the building.
The front cafeteria doors will be open for breakfast from 7:00 - 7:30 am. At 7:30 am, the entry shifts to the main doors. Staff will be stationed at all entry doors during arrival.
As in previous years, our PreK and Kinder teachers will be out front for the first week of school to meet and gather their classes before walking into the building together. PreK will continue this practice throughout the year.
IMPORTANT: There is NO parking in the drive in front of the school between 7:00 - 8:00 am. This lane is reserved for drop off only. If you'd like to walk your child to the front door, please park in the neighborhood and walk to school together. Thank you!
Exterior Doors:
I will complete a safety walk of our campus next week, noting each exterior door and locking mechanism.
All exterior doors will remain locked at all times during the school day, including doors that lead to the playground areas. Portable classroom doors will also remain fully locked all day.
Staff will check each exterior door every evening and morning to ensure they are locked and secure.
Interior Doors:
All classroom doors will remain locked throughout the day.
Dismissal:
We will continue to split dismissal locations between the front lawn and the north side.

PreK - 2nd Grades will be escorted to the front lawn by their teachers.
3rd - 6th Grades will be escorted to the north side exit on 9 1/2 street.

Bus riders will be monitored (and younger grades will be escorted) to their busses during dismissal.
IMPORTANT: Families, please keep the bus lane in front of the school clear until all buses have arrived. There is NO PARKING in the front drive between 2:00 - 3:30 pm.
Visitors:
Visitors are welcome at Mathews!
The main front doors are the only entry doors to the campus for visitors. The door buzzer/office communicator is on the left side wall by the front doors. Please push the button to communicate with the office and, once verified, we will buzz you in to the building.
All visitors MUST sign in at the front office upon arrival AND sign out at the front office when leaving. Please remember to bring your photo ID with you when visiting campus.
IMPORTANT: Families, please do not ask a staff member to hold a side or back door for you to enter the building. All students, parents, and visitors must enter through the front entry doors. Thank you!
Staff Training, Campus Drills, and Threat Assessment
Our staff will be trained on safety prior to students entering the building.

We will review safety plans and practices throughout the year.

We will continue to hold all required safety drills with our students. Most of the drills will be announced drills so our students aren't surprised or alarmed by them.
Mathews has an established threat assessment team comprised of administration, counseling and teaching staff. All members of the team have received Threat Assessment training from Texas State. Licensed Mental Health Providers and School Resource Officers are on call to assist when needed.
Phew! I know that's a lot to digest, but wanted everyone to know we're prepared for a strong, safe, and productive year.
Changes for School Meals!
District Update:
Beginning in June, Food Service resumed pre pandemic operations, affecting which schools and students are eligible for free meals. The Department of Agriculture pandemic-related waivers that allowed us to provide free meals for all students, as well as free summer and afterschool meals at any school, expired at the end of the 2021-22 school year. This means:
All students will no longer automatically receive free breakfast and lunch.

Students may be determined eligible for free or reduced-price meals through a variety of ways, outlined below.

Beginning on the first day of school, students will dine using their current meal status - free, reduced-price, or paid. There is no 30-day grace period like in the past.

We encourage families to complete a meal benefit application prior to the start of school to avoid accruing any negative balances.




Students may add funds to their account by bringing cash to the cafeteria or caregivers may make online payments through their SchoolCafé account. Online payments are subject to a processing fee.

If students exhaust their meal accounts, they may charge meals at any meal service as follows:

Students in elementary and middle school may charge up to three meals.

Students in high school may charge up to two meals.

Once a student reaches their charge limit, if the account is not replenished, the student shall receive a courtesy meal, their choice of the available menu items for that day. We do not pull trays or provide an alternative meal. There is no limit to the number of courtesy meals a student may receive.

We will notify caregivers of any negative meal account balances.

All campuses will offer healthy à la carte Smart Snacks available for purchase. Students may purchase using cash or funds on their SchoolCafé account. Parents may set à la carte restrictions on a student's account by contacting their café manager.
Free Meal Eligibility:
Students may receive free meals by meeting one of the following criteria:
Directly certified through state-funded benefits such as the Supplemental Nutrition Assistance Program (SNAP) or Temporary Assistance for Needy Families (TANF).

Directly certified through foster care; migrant, homeless, or runaway programs; Head Start, or state-sponsored pre-K programs.

Determined eligible by completing a free or reduced-price meal benefits application.
Meal Benefit Applications:
We encourage online meal benefit applications for quicker and more efficient processing. Online applications will go live in July, accessible by creating an account at www.SchoolCafe.com/AustinISD.

In August, schools will have paper applications available.
On Campus Registration for the 2022-23 School Year is August 1st, 3rd, and 4th
Registration is being held the first week in August! If you know a family who still needs to register, please have them reach out so we can support them in the process. For more information on registration, please click HERE.

Click on the button below for a link to this year's school supply list! Need help with school supplies? Please reach out to the office at 512-414-4406.
August 1st, 3rd, and 4th: On Campus Registration
August 8th: Teachers and Staff Return
August 10th: Teachers Welcome Students/Families to their Class
August 11th: Back to School Day for students and families!
August 15th: First Day of School!!! (Yes, it's on Monday!)
September 5th: Labor Day Holiday (No School for Students or Staff)
Grace Martino Brewster
Grace is using Smore to create beautiful newsletters