My Basketball Odyssey
By: Adonis Abdullah
Looking for Fun, Finding a Love
Starting at the age of 5, I started playing basketball for fun and joined the Mooresville Recreation Leagues. After a few seasons, I grew passionate for the game and a love for the fun that came with it. The more I loved it, the more I practiced and the more I practiced, the better I got. Potential was a word that loomed around me as I started showing signs of talent at a young age, and this word gave me something I had never truly had, aspiration. This sport gave me dreams to be something big, something special, an NBA player.
The Rise of Competition
My basketball dream was ready to take its first step with me making the 6th grade basketball team. There were three teams: the "A team", "B team", and "C team". The "A team" was dubbed the best team and subsequently went down; so the "A team" is where everyone wanted to be. When tryout day came, it was evident I was a step slower, a second late, and not good enough for the "A" team. The next day the list came out and I was on the "B" team and on that day I became determined to improve so I could move up and play for the "A team" before the season's end. This is what I did; I got better and before the first game I was on the "A team". My enhancements didn't stop there as I kept getting better and became a Mooresville Middle School Player in both 7th and 8th grade. Our team went 33-1 in two seasons and I was a key contributor.
High School Athlete?
Freshmen year, it was time for me to take my biggest step yet in my short basketball career, make the High School team. Coming off an undefeated basketball season in which I was a starter, I felt no need to boost my play and go in there, do me, and make the team. The result of that, no bueno. I got cut from the high school team. I realized that once again I had became complacent and it cost me to be watching games in the stands instead of being on the court. To insure this didn't happen again over the offseason I practice for 3 hours a day, ran 2 miles daily, and joined a travel team so I could raise my level of play. Despite questioning whether the work was worth it, if I really wanted to play high school that bad, I kept working because I knew it could only help and I would regret not trying it. The work payed off and now I am a member of The Mooresville High School Blue Devils JV basketball team. Even though now my goal isn't play in the NBA, I will continue refining myself on the court because I am a basketball buff and love the game too much not to.
Song: Money on my Mind - Sam Smith
Speaker
- Sam Smith
Occasion - This song was one of the first songs written and released of his album.
Audience- This song is intended for someone who needs to justify why to do something.
Purpose - Smith wrote this to express why he he sings, and it's because he loves it, not for the money involved.
Tone - The tone is passionate because throughout the whole song he states that he is an artist because he loves it. "I do it for the love." (Smith 6)
Sam Smith-Money on My Mind. N.d. Ultratop. Ultratop. Web. 17 Dec. 2014.
The Me That Lives Inside Me
I am Adonis
Son of Rashad and Natasha Abdullah
Who needs fun, leisure time, and a bag of M&M's
Who loves basketball, life, and grammatically correct lyrics
Who sees wooden courts, pasta every night, and inspiration everywhere
Who hates scrambled eggs, mayonnaise, and terrible drivers
Who fears spiders, death, and getting trapped inside a water tower
Who dreams of owning an island, being an entrepreneur, and success
Who has found poems of encouragement
Resident of Mooresville, North Carolina
Abdullah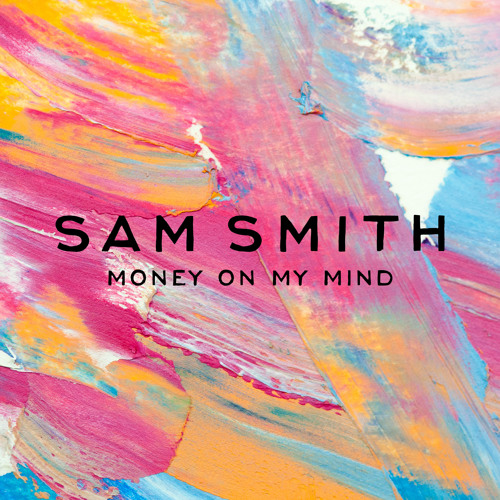 MK (Marc Kinchen)
Sam Smith - Money On My Mind (MK Remix) by MK (Marc Kinchen)