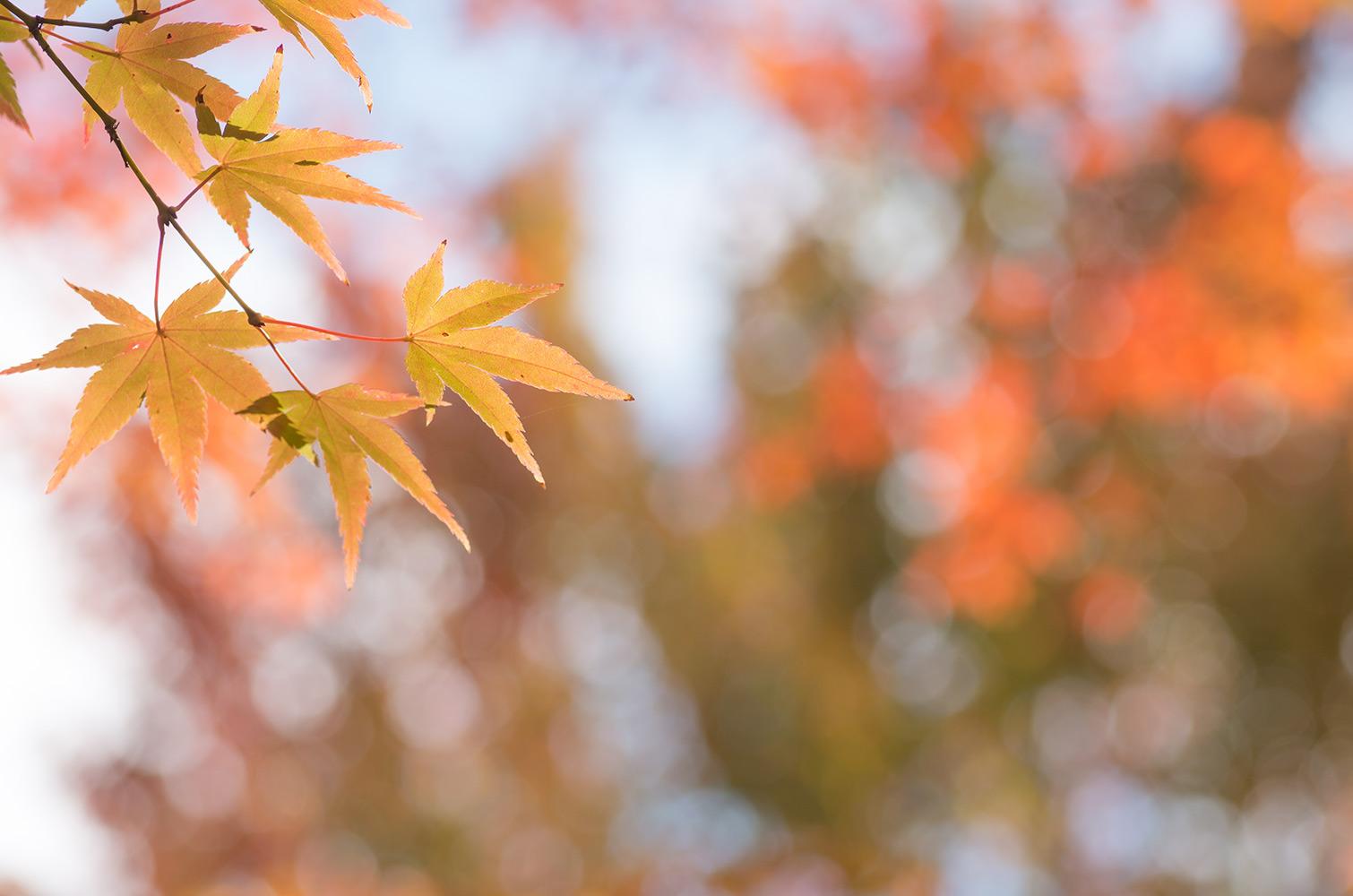 TCSS News & Notes
Updates for Our TCSS Community - 2022 Fall Issue
The 2022 Fall Semester has been busy across the Tuscaloosa County School System! Our students and teachers have been working on academic growth in the classroom, and our school communities have enjoyed traditions like Homecoming festivities, Red Ribbon Week, and much more. Please take a few moments to catch up on some updates from TCSS, as we move toward the end of our first semester.

At its Wednesday, November 16 meeting, the Tuscaloosa County Commission approved a request from TCSS Superintendent Dr. Keri Johnson, for a Special Election, for the purpose of the levy of a Special District School Tax in the Tuscaloosa County School Tax District. Dr. Johnson made the request on behalf of the Tuscaloosa County School System, after the Board of Education approved resolutions, in support of the request. The action by the Tuscaloosa County Commission sets a February 14, 2023 Special Election, in which Tuscaloosa County voters will vote on an 8 mill property tax, to generate funds for school improvements in the Tuscaloosa County School System.
Currently, Tuscaloosa County ranks at the very bottom of the state in millage rate for local school funding; however, TCSS is one of the largest school systems in the state. Out of 139 school systems in Alabama, TCSS covers a larger geographic region than any other school system. In student population, TCSS is the ninth-largest school system in Alabama, serving approximately 19,000 students. The last time Tuscaloosa County voters approved a millage rate increase for local school funding was more than 100 years ago, in 1917.
If Tuscaloosa County voters approve the 8 mill property tax, someone who owns a home or property with a $100,000 appraised value would pay about $75 per year in additional property tax. Someone who owns a home or property with a $200,000 appraised value, would pay about $150 per year in additional property tax. The funds generated by the 8 mills would provide approximately $15 million each year, to meet needs of TCSS schools, not addressed by current local, state, or federal funding.
"Tuscaloosa County is experiencing significant population growth, and this is reflected in student population growth at our schools," Johnson said.
"Local funding is required to make improvements at our schools, such as additional school security resource officers and pre-k for all students. Local funding is also necessary to construct new school buildings and update existing school buildings. TCSS has 14 school buildings that are over 50 years old. Additional local funding would also allow us to have smaller class sizes, more electives for high school students, and art and music for all elementary students."
"More than 90 percent of the funding received by the Tuscaloosa County School System is already committed by state and federal law," TCSS Chief School Financial Officer Danny Higdon said.
"Much of our local funding must cover unfunded state mandates, in areas of transportation, school nurses, special education, and utilities. This leaves only a small percentage of our local funding to use in a discretionary manner."
TCSS has recently utilized funds from a state public school bond issue, as well as federal COVID-relief funds, to address facility needs allowable under the requirements of these funding sources. However, this funding does not cover all the needs across the Tuscaloosa County School System's 35 schools.
Prior to asking voters to make a decision on the 8 mills for schools, TCSS will outline exactly what improvements each school attendance zone would receive, so voters can make an informed decision. TCSS will share this information directly with stakeholders, prior to the February 14 election date.
Johnson requested a February election date, because that is the latest the election can be held and still allow TCSS to begin collecting the revenue at the start of the 2023 fiscal year. Johnson said funding is needed as soon as possible to address the growing student population, as well as other needs of Tuscaloosa County students.
Johnson also recognized that this request comes at a time when families are dealing with the financial impact of inflation.
"We're making this request at this particular time because of the circumstances we are facing," Johnson said.
"Our student population is growing significantly, and we need resources to provide more opportunities for more students.
"If voters approve the 8 mills for local school funding, students in all TCSS schools would benefit from more school security resource officers, pre-k for all students, smaller class sizes, more electives for high school students, dual enrollment scholarships, art and music for all elementary students, and a centrally-located performing arts facility."
"Also, every TCSS high school attendance zone would receive facilities improvements, tailored to the needs in each community," Johnson said.
TCSS will provide more information to all stakeholders, prior to the February 14 Special Election.
"Reading Allies" Helps Students Meet & Exceed Reading Goals
Reading Allies is an organization that is helping our students make big gains in their reading skills! If you, your workplace, or another organization you are involved in would like to help make a difference for students, Reading Allies is in need of volunteers.
Reading Allies pairs volunteers with students in our schools, who are striving to read on grade level. A volunteer can give just 30 minutes a week to help a student through Reading Allies. Volunteers receive training on literacy and personalized lessons for the student with whom they are paired.
The work of Reading Allies is producing real results for our students. Data shows that after one year of Reading Allies programming, 80% of participating students either meet or exceed grade level reading standards.
To make this happen, Reading Allies needs volunteers. Learn more, watch a video, and sign up at the Reading Allies web site.
2023 Graduation Dates Set
The Tuscaloosa County Board of Education has approved dates for 2023 Graduation Ceremonies for all six TCSS high schools. Each school will provide more information about its ceremony, including the time of the ceremony.
2023 Graduation Ceremony Dates
Brookwood High School - Thursday, May 18, 2023, at Brookwood High
Holt High School - Thursday, May 18, 2023, at Church of the Highlands

Hillcrest High School - Friday, May 19, 2023, at Tuscaloosa Amphitheater
Northside High - Friday, May 19, 2023, at Northside High
Sipsey Valley High - Saturday, May 20, 2023, at Sipsey Valley High
Tuscaloosa County High - Saturday, May 20, 2023, at Tuscaloosa Amphitheater
Schools Implement Whole Child Framework
This semester, our schools have continued the growth of our TCSS Whole Child Framework, and its impact for students. We are proud to partner with The University of Alabama in implementing the Whole Child Framework in our schools.
Who is a Whole Child?
These are children who are academically successful, with positive mental and social health. These students achieve higher graduation rates, contribute to the community, and lead productive lives.
Whole Child is not just a new program or addition to our school system.
Instead, Whole Child provides a framework for the many activities our schools are already doing, which support the academic success and social, emotional, and mental health of our students.
All TCSS schools are Whole Child Framework schools. Additionally, we have a group of schools that are leading the way for our district, as we find ways to make Whole Child as meaningful as possible for our students. These schools are Buhl Elementary, Englewood Elementary, Matthews Elementary, Maxwell Elementary, and our program for non-traditional learners. Several other schools will join this group next semester.
"Implementing the Whole Child framework has been extremely beneficial for not only our students, but also for our teachers and parents," Maxwell Elementary Principal Frances Ann Baggett said.
"Students apply our six pillars (unity, respect, discipline, determination, courage, and strength) to their daily life at school, at home, and in the community. By applying the six pillars daily, this allows teachers to focus more on providing quality instruction without the distractions of undesired student behaviors."

"The impact that Whole Child has made on our school, community, and most importantly, our students has been incredible," Buhl Elementary Principal Vanessa Clay said.
"The amount of support that our youth has received from our teachers, and the community-wide shift in how we educate and support our children to help them reach their full potential, has been something for which we will forever be thankful."

The photo below shows examples of Warm Welcomes, just one of the components of our Whole Child Framework. It is our goal, as a school system, that every student receives four welcomes, by name, at school each day.
The mission of Whole Child is sustainable change in schools and communities, so every child is whole—healthy, safe, challenged, supported, and engaged.
TCSS Communication
TCSS is using Smore to create beautiful newsletters