Oct 12 Staff Development Sign Up Begins Friday!
On Friday, at 8am, I'll have the registration site up and ready for teachers to begin registering for sessions. Here is the general timeline for Oct 12.
We will meet in the cafeteria and have two sessions in the Auditorium.
Park in the student parking lot, not the numbered spots right in front of the school.
Schedule
8:00 Arrive at Godwin HS
8:35 General Meeting
9:00 First session
10:00 Break 1
10:15 Second Session
11:15 Leave for lunch (Lunch on your own)
Middle School leaves for museums
12:30 Arrive back at Godwin
12:35 Auditorium (Discuss sharing)
12:55 Release to UnConference
1:00 UnTopic Round 1
1:30 UnTopic Round 2
2:00 Break
2:00 - 3:00 WISE Testing
2:10 Content Meetings
2:45 Share Session
3:20 Department Meetings
Please note, I sent every Department Chair a list of sessions and descriptions. Please read those first for choices.
SAS Curriculum Pathways Made Easier
One of the best Social Studies tools we have is SAS Curriculum Pathways. Not only is it full of SOL based activities that are often skills based, it also has tools to improve student writing.
The one down side about using SASCP over the last few years is getting the login codes.
But not any more! Hopefully you have heard about CLEVER in your schools. Clever allows for instant login for the multiple resources we have for students and teachers.
It should be located in your service shortcuts folder, but if it isn't, login once here:
https://clever.com/in/henrico.
You'll notice, coincidentally, that SASCP is at the top. Couldn't be easier!
October 12 Staff Development Day|UnTopic
Part of providing Staff Development is targeting the teaching issues YOU want to talk about. The UnTopic is a two-step process that allows teachers to focus on their needs.
After lunch on Oct 12, we will have two rounds of UnTopics, but this will only be for High School teachers because middle school folks will be at museums (next year, high school folks will be at the museums). When participating, there are two things to consider:
For the first part, think of something you'd want to talk about based on this year's theme. The topic you pick would be a combination of minor experiences that you have already had and can share about, but at the same time, something you want to learn more about. For example, maybe you want to use Social Media in class and can talk about using Twitter, but you want to learn about other types of Social Media.
The second part is picking sessions. You'll probably want to pick the own you submitted, but you can also visit other sessions. We'll have two rounds, but you can go in and out of sessions as you please. Once I have a collection of topics, we'll have space in the school to begin the conversation.
But whether you submit a topic or not, the point of an UnTopic is to learn something new, be active with those who are around you, and learn.
This year's theme is: How do we create an Engaging Classroom? Is it by building relationships, using technology, asking engaging questions? What are the tricks you use?
Submitters will eligible for the raffle give-a-way!
The form is below, but if it's not working, click here.
Teacher|Student Opportunities
Center for the Constitution
What does it mean to be and to become an American citizen? What combination of political principles, cultural identity, and historical experience does and should constitute U.S. citizenship? This seminar explores the meaning of citizenship and nationhood in different historical contexts, amidst competing constitutional interpretations, and at the center of contemporary policy debates.
U.S. Citizenship: History, Meaning, and Conflict|November 20-22, 2015
Deadline is October 30, 2015
2015 State Social Studies Conference
This year's statewide Social Studies conference will be at the Waterside Marriott in Norfolk, Virginia on October 16 and 17, 2015. This year's them is EXAMINING SOCIAL STUDIES THROUGH MULTIPLE LENSES. We will update everyone with more information as we have it (such as speakers, vendors, etc...) or you can follow #VASHIFTSFOCUS on Twitter.

For more information, click here.
To register for the conference, click here.
Teaching About the Holocaust
THE VIRGINIA HOLOCAUST MUSEUM, in cooperation with the United States Holocaust Memorial Museum, presents a one-day professional development program that will provide teachers with resources and pedagogical approaches to teach about the Holocaust.
The workshop is free of charge to middle school, high school, and community college educators and includes books and resources from the United States Holocaust Memorial Museum. Educators will receive a certificate of participation at the completion of the program.
Continental breakfast and lunch will be provided.
For more information and to register please contact Megan Ferenczy, director of education, Virginia Holocaust Museum, at mferenczy@vaholocaust.org.
This will be on Oct. 23, 9am to 4pm.
What Was There
TIp O'Neill once said, "All politics is local." The same can be said about history. So often, students think it's just the big things that matter. But local history is so important and interesting.
There's a new app that can help with that, called WhatWasThere. Using GPS and photos uploaded by the app and users, people can see what their locality looked like in the past.
The website works great, but I keep getting an error on my iPhone with the app.
Try it out... share with students. See if they come back with interesting information.
Connect Globally, Teach Locally
Sometimes, there are just too many resources! If you don't know what #sschat is, check it out on Facebook or Twitter. If you don't know how to do that, ask your 8-year old nephew.
Every Monday night, on Twitter, there is an hour-long chat night with history teachers from across the world. You have great conversations and meet great teachers. Every Monday night! 7pm! You can check them out here, too.
Last Monday night, this great idea was introduced, Teaching the Constitution: Superheroes and the Branches of Government. It comes from Michael Milton and you can read more about it here. In brief:
The Prompt: What if each branch of the US government was a superhero? What would it look like? What superpowers would it have? What weaknesses would it have?

UCI Road World Championships
Making Legends: The Road to Richmond
Community Service
I have a goal of 200,000 community service hours being performed for 2015-2016. To do that, I'm trying to make sure I help promote opportunities for students, so I'll be doing this a number of ways.
First, there is a new Twitter account for community service, @HCPSservice. If you have Twitter, follow i,t and you can share ideas with your students.
Service opportunities are also posted on a new community service website and students and parents can sign up with REMIND as a way get text messages for new opportunities.
There are also flyers for the classroom that I hope you will post for me, as a reminder to students. If you haven't seen these flyers, let me know.
The QR code also works.
More Kahoot
Last week in the
Resources Reminder
, I listed Civics Kahoots that teachers can use. Guy Gorman at Tuckahoe also has games you can use for 7th Grade US History. Just go to the Public Kahoots and search for
GuyGorman
, no spaces.
HistoryConnects
HistoryConnects programs are interactive, primary-source-based historical explorations that highlight treasures of the Virginia Historical Society's collections while reinforcing both national and state standards of learning.
HistoryConnects programs are easy to schedule and require minimal technology. All you need is a basic computer, Internet access, and a web camera. Through the use of green screen technology, high definition cameras, and the amazing collection from the VHS, our distance learning programs offer learners a unique and dynamic experience they are sure to enjoy!
HistoryConnects is made possible by the Hugh V. White Jr., Outreach Education Fund.
It does cost money, so email me if you have any questions.
For more information, click here.
What is the DBVA?
The Document Bank of Virginia (DBVa) is the Library of Virginia's initiative to get documents into classrooms. Using primary sources, teachers can make history relevant to students while helping them learn and understand state standards. DBVa will teach students to be critical thinkers as they analyze the original documents and draw their own conclusions about Virginia's past.
Trivia and Other Balderdash
Trivia 2015 - 2016: Teachers- 1 and Me- 2
Last week:
Using more modern names as clues, which historical American is this referring to?
Tim Conway
Bill Clinton
Gerry Adams
Dolly Parton
John Kerry
You must also explain each clue.
Answer: To honor Constitution Day, the answer was James Madison. He was born in Port Conway, VA. Clinton and Adams were his VPs. Dolly Parton is Dolly Madison. He and John Kerry were Secretaries of State.
This week:
If L. Douglas Wilder kicked a football, who would he be? And why am I asking this today?
100 Amazing Facts - mental_floss on YouTube (Ep.225)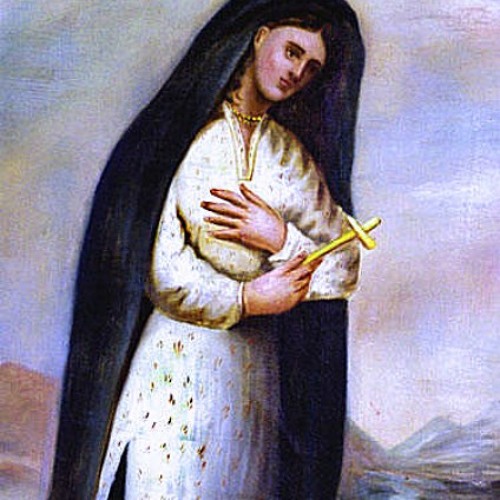 BackStory
Catholics In America by BackStory