You don't have to listen to this
This S'more was made entirely out of a project, that my teacher had given me to choose, and make my own.
You do not need to take anything I write to heart.
You could skim through this in a matter of mere seconds, and not be change or coerced in the least. The point of this is solely on showing you my view on things.
The Way I See It:
You are an individual thinker, yes. But that doesn't necessarily mean you need to be loud, over-the-top, and simple minded. Being different makes you who you are, what moral choices you will make in your life. But there is a limit on how far you should take your individuality.
We, as a society, like order. Our lives are constantly changing with the on-going challenges we face. Everyone needs to conform, to an extent. Society has rules to follow, laws, that they need to enforce to keep the peoples moving lives in a forward motion.
But as I had mentioned, you are special from everyone else. Just because the rules are in effect all the time, does not mean you need to like them. You are obligated to your own opinion, that is what makes you unique. Now, lets not start breaking all the rules, just because we would like to become non-conformists. Even those who do not like the rules, are made too.
I Follow The Rules, Because I Must:
And keeping that thought in my mind makes me understand that I have duties to fulfill as a growing adult in this world. I make my own path, why should I let anyone else mold it for me? I have an obligation to do the following:
Have a job
Have a car
Live in my own quarters. (Apartments, Houses, etc)
Pay Taxes to a Corrupt Government
Vote for the Government
This is what is expected of me, as a US Citizen. Not that I necessarily want to do any of these things, or need to. But because this is what society has tasked me of doing, in order for me to not be shunned, humiliated, or seen as a threat to the public.
And This Thought:
This thought has morphed and shaped me into the human being I am today. I make my own destiny, that is true. But I need to make my destiny, with the guidelines that the world has put. But I do not see these as obstacles in my way. I see them as the road of a street. No one needs to follow the road, but if you don't, you are just going to crash and burn.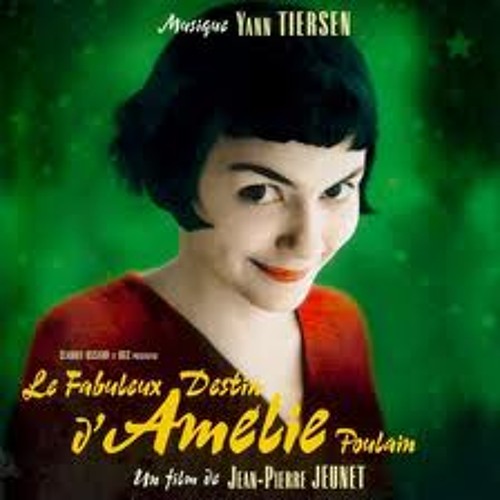 Giorgio Iannelli
Yann Tiersen - Amélie Soundtrack (Piano Version) by Giorgio Iannelli