Press Play
Monthly Newsletter for Child Nutrition Administrators
Our offices will be closed December 19-30. Have a safe and joyous holiday break!
_____________________________________________________________
USING THE WEEKLY COMMODITY BULLETIN IN TX-UNPS
_____________________________________________________________
LISTEN TO THE LATEST NEWS
FSMC New Contract Deadline

Don't forget to submit your FSMC RFP for TDA approval by December 31. No late submissions will be accepted. ESC Region 11 recommends getting those turned in ASAP so that TDA has time to provide feedback.
2023 Texas Summer Mandate Notification and Waiver
Texas Legislation requires school districts to participate in a summer meal program if 50% or more of the enrolled children are eligible to receive free/reduced-price NSLP meals based on the March 2020 claim. Mandated schools may request a waiver from TDA from participating in a summer feeding program by completing the waiver section of the Texas Summer Mandate screen in TX-UNPS. The waiver opens on November 1 and must be completed by January 31. TDA has notified mandated districts via email to submit their intent in TX-UNPS. For more information, click here.
Vended Meal Companies Get USDA Foods Approval
The following vendors have been approved for USDA Foods processing: Diwa Kitchen, Healthy Lunch Box, and Twelve Oaks Catering. For contact information, click here.
TDA Transitions to Online Complaint Form
CEs must now notify TDA of complaints received pertaining to School Nutrition Programs via the online complaint form located here. TDA will no longer provide the sample complaint form for local complaints.
NSLW 2022
TDA highlighted several districts for NSLW 2022, including ESC Region 11's Grapevine-Colleyville ISD. We love that apple ferris wheel! Check it out here.
USDA Approves 5-Year Review Cycle
TDA has received approval from USDA to extend the CURRENT review cycle to five years. Stay tuned for more information from TDA, as some AR/PR schedules will change for the spring.

_____________________________________________________________
Plan Now for School Breakfast Week
Materials for School Breakfast Week 2023 are available for pre-order. Check out additional planning resources on
SquareMeals
.
_____________________________________________________________
USDA Foods Challenge
TDA will launch the all-new USDA Foods Challenge in January 2023! Eligible CEs who complete the criteria will earn recognition as Prime Players in this challenge and receive a letter from Texas Agriculture Commissioner Sid Miller along with a media packet they can use to showcase their achievement. CEs must use a certain percentage of their entitlement funds and verify they took the required training. More details will be provided on the TDA School call scheduled for 12/14/22. Be on the lookout for additional information next month, and prepare to be a Prime Player!
REMIX
COOL TOOLS
Order printed copies of Team Nutrition resources, like the free Taste-Testing Posters, here.
Whole Grain Resource for NSLP and SBP
_____________________________________________________________
Attention New Directors!
'Tis the season for commodities! In January, you will submit your contract packet for commodities in TX-UNPS under the Food Distribution Program module. Start planning now for this important deadline.
Make sure you have a cycle menu for SY2023-24 ready to go — or at least a pretty good estimation.
Based on that menu, decide where to put your USDA Foods dollars: DoD, Farm to School, Brown Box, and/or Processing.
Does all of this sound like gibberish to you?!?! If you answered yes, please review the resources below and sign up for upcoming classes with us:
Last but not least ... GIVE YOURSELF A PAT ON THE BACK FOR MAKING IT THROUGH THE YEAR AND GROWING AS A NEW CN DIRECTOR!
_____________________________________________________________
DEAR ROSIE,
I recently received product information for a "100% fruit juice gel cup," claiming that it contributes to the fruit component as a "juice." I thought that only liquid or frozen forms of juice could be credited, and the food item did not have any recognizable pieces of fruit. Can you confirm or clarify if I can count this on my menu as a fruit?
Sincerely,
MEL GEL
Hi
MEL GEL
,
You are correct. USDA states that 100% fruit juice in gelatinized products may NOT credit as a fruit unless at least 1/8 cup (the minimum amount) of visible fruit is also present in the final product.
According to TDA: In the School Nutrition Programs (SNPs), 100% fruit juice in gelatinized products may not credit unless 1/8 cup of visible fruit (the minimum amount required to contribute to the fruits component) is also present in the final product. This includes juice thickened with gelatin or any gelatin substitutes such as carrageenan. As such, any fruit juice gelatin or similar product does not credit, including fruit juice gel cup products thickened with carrageenan. The Administrator's Reference Manual (ARM) will be updated soon to align with this guidance.
Thanks for your attention to detail and double-checking!
Sincerely,
ROSIE
_____________________________________________________________
TURN UP THE VOLUME: DEADLINES APPROACHING
DECEMBER 30
Last Day to Submit November claims
FSMC RFP due
JANUARY 4
Financial Report Available
JANUARY 5
Download Direct Certification in TX-ELMS
JANUARY 31
FDP Contract Packet due in TX-UNPS
Summer Mandate due in TX-UNPS
FEBRUARY 1
Onsite Monitoring complete for all sites
FEBRUARY 28
Board approved MRPC Local agreement due to join the Region 10 Multi-region Co-op for SY23-24
_____________________________________________________________
_____________________________________________________________
REQUEST TIME: REGISTER FOR A CLASS
_____________________________________________________________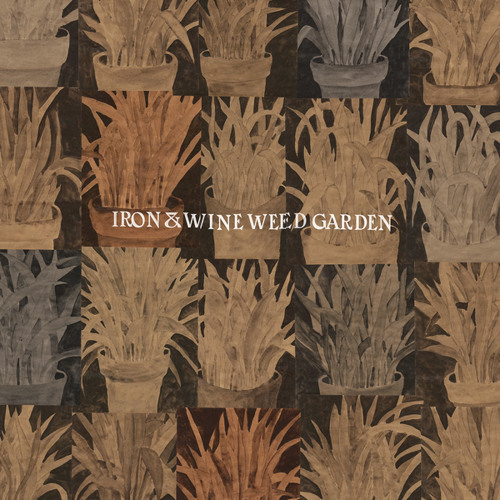 Iron and Wine
Autumn Town Leaves by Iron and Wine
ESC REGION 11 CHILD NUTRITION
PA 12.7.22
BM 12.7.22
JK 12.8.22