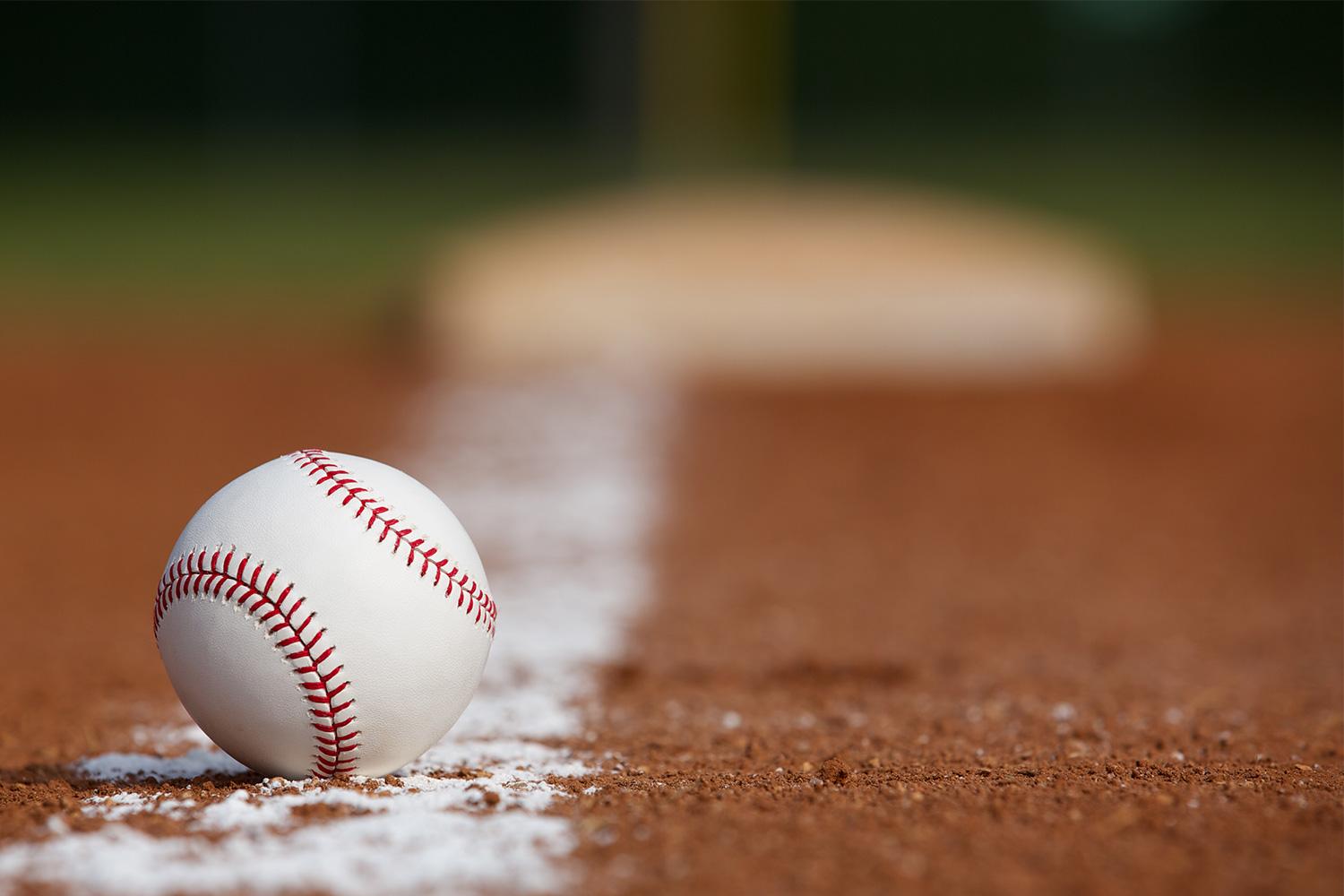 From Hamilton To Home
April 2023
Hello Hamilton families,
I hope all of you are as ready for warmer temperatures as we are. We are now well into the fourth and final quarter of school. It is hard to believe that we are closing in on the end of the school year. We have plenty of school year left so please be sure to check-in with your child daily on what they are working on in school and how you can help support them at home. Please encourage your child to finish the school year strong.
The students have been working hard on learning and modeling the 3 BE's. They love showing and telling anyone who will listen what BE Respectful, BE Responsible and BE Ready to Learn look like throughout the school. Be sure to review with your child what the "3 BE's" are and what they look like and have your child practice the 3 BE's at home!
This month, we will have a lot going on as third and fourth grade students prepare to take the Ohio State Tests in math. It is important that your child attend school, on time, each and every day as the skills they learn each day will lead into the next day. Be sure to scroll down to see all of the April happenings at Hamilton. Information shared includes Ohio state testing schedules, third quarter awards ceremonies, family pancake breakfast, Marco's Pizza Night information, Little League sign-up information, and more!
At the time of publication of this newsletter, we are still having issues with parents dropping off and picking up their child on 13th St:
ALL CAR RIDERS MUST BE DROPPED OFF AT THE MAIN ENTRANCE WHICH IS THE DRIVEWAY OFF OF 12TH ST. AND MIDDLE AVE. ALL CARS MUST ENTER OFF OF 12TH. ST COMING FROM WEST AVE AND TURN RIGHT INTO THE HAMILTON DRIVEWAY. CARS ARE NOT TO TURN LEFT INTO THE HAMILTON DRIVEWAY OFF OF 12TH ST.
As always, if you have any questions, please do not hesitate to call the main office at 440-284-8007.
Sincerely,
Mr. Melvin
HAMILTON SPRING FAMILY PANCAKE BREAKFAST
On Thursday, April 6th, families can enjoy a pancake breakfast with their child in the Hamilton cafeteria. The doors will open at 8:15 A.M. Once you have finished eating breakfast with your child, they will be dismissed back to their classroom to begin their day. Parking is limited. We ask that your BE Respectful and BE Responsible when it comes to parking at and around the school.
GRADE LEVEL AWARD CEREMONIES
Parking is limited. We ask that your BE Respectful and BE Responsible when it comes to parking at and around the school.

YOUR FEEDBACK MATTERS!!!!!
If you have not had a chance to complete the survey yet, please do so. The data gathered from the survey will help us moving forward with helping kids to learn the behaviors we want to see using PBIS. PBIS stands for positive behavior interventions and supports. We have been using PAX, teaching behaviors clearly, and making the most of fun feedback programs like our "Ham Fam Bucks", to make an impact on student behavior. We are missing something important though… your feedback.
Below we are linking a survey that is used nationally to get feedback on how schools are using positive behavior interventions to support students. For each question there will be a section asking if you think the item is "In Place, Partially in Place, or Not in Place" in our school. The next section will repeat, but will ask how important this is to you. Do you think it is a "High Priority, Medium Priority, or a Low Priority."
You may not have an answer for each question and that is OK. Any feedback is greatly appreciated and will help us to make Hamilton the best place it can be. Please click the button 👇 to complete survey.
NOTES FROM THE NURSE
The Smile Program, which is the mobile dentist, is scheduled to visit Hamilton May 9th through the 15th. Be on the lookout for permission forms to be sent home the first week of April. You can also sign up at www.MySchoolDentist.com.
APRIL HAPPENINGS
4th:
3rd Grade Iowa Testing
Kindergarten Awards Ceremony 9:30 A.M.
1st Grade Awards Ceremony 10:15 A.M.
Last Day of Tutoring
5th:
2nd Grade Awards Ceremony 9:30 A.M.
4th Grade Awards Ceremony 10:15 A.M.
6th:
Hamilton Family Pancake Breakfast 8:15 A.M.
3rd Grade Awards Ceremony 10:15A.M.
7th
13th:
Hamilton Marco's Pizza Night
17th:
25th:
3rd Grade Math Ohio State Test (OST) Part 1
26th:
Interim Reports Go Home
4th Grade Math OST Part 1
27th:
3rd Grade Math OST Part 2
28th:
4th Grade Math OST Part 2
HAMILTON MARCO'S PIZZA NIGHT
With your help and appetite, we can raise funds for Hamilton by sponsoring a competition to win a FREE PIZZA PARTY for your child's classroom. Order a Marco's pizza on April 13th and make sure to tell the person taking the order your child's teacher's name.
The classroom that gets the most orders on that day will win a FREE pizza party. Marco's will also donate a portion of the sales generated by the school back to the school. Unable to purchase a pizza on April 13th? That is ok!!!! You can still help us out by sharing our Facebook post and sharing the event with your friends and family!!!!
PROPER CAR RIDER DROP OFF/PICK UP PROCEDURES
AS WE ENTER APRIL, THIS CONTINUES TO BE A PROBLEM. CARS SHOULD NOT BE DROPPING OFF/PICKING UP STUDENTS OFF ON 13TH ST. THIS IS A SAFETY MATTER AND WE MUST HAVE PARENTS' COOPERATION!!

Arrival:
All cars must enter the driveway off of 12th St. off of West Ave and not Middle Ave. and drop off the student so they exit onto the main entrance sidewalk. This is done so car riders do not have to enter the driveway and cross in front of moving traffic.
Once the student is dropped off, the car will continue to Middle Ave. and exit right onto Middle Ave.
Doors open at 8:55 A.M. so please keep your child in your car until then.


Pick-Up:


All cars must enter the driveway off of 12th St. off of West Ave and not Middle Ave.
Cars will need to display their blue number card on the dashboard so the staff can see the number. If you need a number, you will register with staff member at the 12th St. driveway entrance or call the main office at 440-284-8007.
The individual who is picking up the student MUST be listed on the Contact List in PowerSchool so please make sure all of the information is up to date. Proper identification will be required for student pick-up.
Once the number is received, the number will be communicated with the staff inside the building and the student will exit the building. PLEASE DO NOT GET OUT OF YOUR CAR.
Staff will escort the student to their car so they enter the vehicle from the main entrance sidewalk. This is done so car riders do not have to cross in front of moving traffic to enter a vehicle.
The staff member will open and close the car door. Staff will not be responsible for buckling students into car seats or securing seat belts on students.
There will be a line so please be patient. PLEASE DO NOT GET OUT OF YOUR CAR OR PARK AND WALK UP TO THE DISMISSAL AREA. Anyone who walks up and asks for their child will be redirected to the 13th St. walker exit.
If you do not want to wait in the long line, it may be best to arrive between 3:10-3:15 P.M. The line moves fast once the process is followed.
Car riders are NOT permitted to be dropped off on 13th St. for arrival and/or dismissal to cross through traffic and the buses, or on Middle Avenue! This is a safety matter and we must have parents' cooperation.
Be sure to review the "3 B's" with your child. These are discussed each and every day.
HAMILTON ELEMENTARY SCHOOL
Joel Melvin
Joel is using Smore to create beautiful newsletters