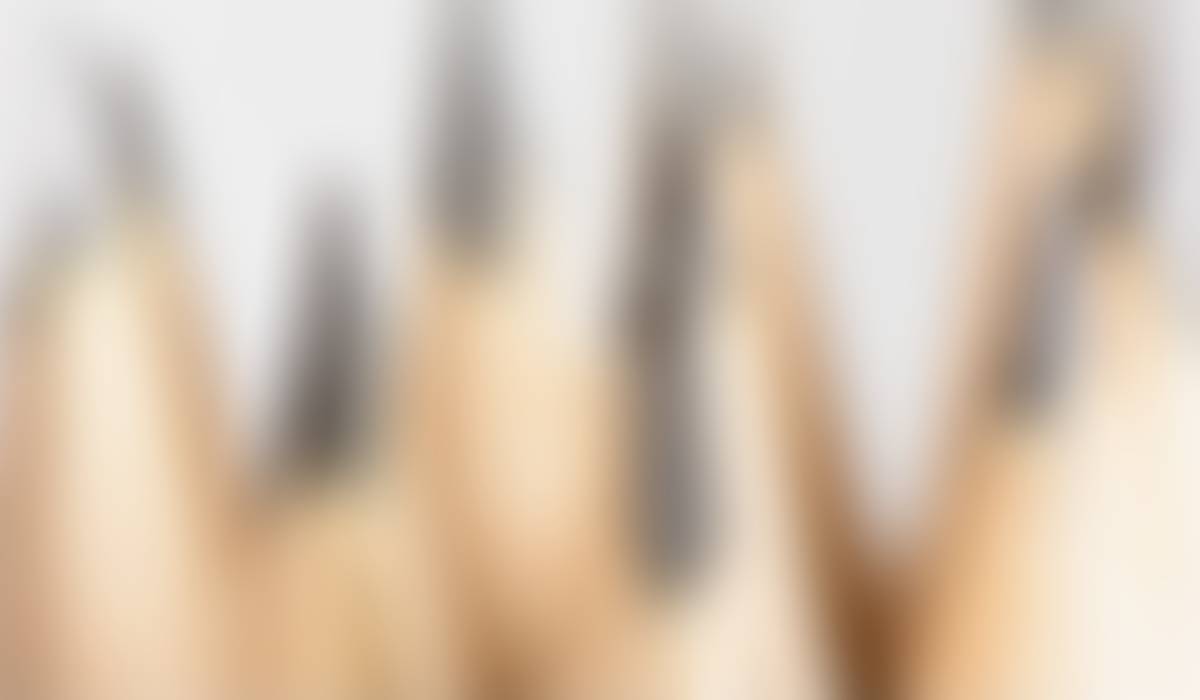 School Pointes
April 8, 2022
Pictured with Bridge Club co-advisers Nick Symonette, Erika Fell and Courtney Hughes are club members, front row from left, Kristina Sabas, Madisyn Sewell, Zoe Newsome and Lauren James.
Parcells students build bridges
Eighth grader Kristina Sabas has been attending Bridge Club at Parcells Middle School "since day one." She enjoyed it so much, she recruited some friends to join her for future meetings.

"The topics are different every time," she said. "We talk about diversity or things we can do better. For example, when we're in school, just try to include everyone and accept everyone for who they are as a person."


One way she shows her acceptance, she added, is by trying her best to make people smile.


"I always try to be really nice to everyone because you never know what someone is going through," she said. "When someone smiles, I feel like they forget all their problems for a short bit of time and I think that's really cool."


Kristina's friend and classmate Zoe Newsome joined the club because "I wanted to know what my friend was talking about," she said. "She said they build bridges and I was really confused. I came in and they were talking about a whole bunch of topics that were really intricate."

After each meeting, Zoe says she thinks about the conversations and they help her understand more about other people.


Another friend, eighth grader Madisyn Sewell, joined because she "wanted to learn new things and how to open up my mind and my understanding of different topics that I'm not familiar with. I thought it would be good for me. It helps me gain my confidence that I can talk about stuff and talk with other people."


The club meets twice a month. Serving as co-advisers are Parcells teachers Erika Fell, Courtney Hughes and Nick Symonette.


The goal of the club, Mr. Symonette said, is "extending bridges to everyone."


He came upon the idea for the name while researching the Othering & Belonging Institute at the University of California, Berkeley.


"They talk about building bridges as opposed to walls. I thought that was poignant. I thought it was huge because we don't do that enough. We don't extend bridges to people so we can go back and forth, even between our communities."


The focus of the first meeting was getting to know the students. The middle schoolers were encouraged to share what teachers should know to help them both as students and people.


The topic for the second meeting was what would help the school celebrate diversity. This was followed by examples of ways people jump to conclusions.


Sometimes the focus is on something topical, like a debriefing on the shooting at Oxford High School, or a presentation on Martin Luther King, Jr. and the civil rights movement.
At another meeting, club members created posters for recruitment while discussing the purpose of the club which, among other things, is to create "leaders in thought," according to Mr. Symonette.

The students demonstrated this by offering unique insights at the April 7 meeting.
The discussion starter was a story about a man who caught an eagle and removed the hook in its beak and clipped its claws because he thought it was ugly. The students were challenged to think about the importance of that eagle's claws and sharp beak for its survival, and then reflect on ways they might have tried to change others or others tried to change them.


Seventh grader Jade Saunders shared a metaphor as an example. Say you have a remote controller, but need a compass so you turn the controller into a compass, he said. Then when you're ready to play a game, you realize you no longer have a controller.

Krystina stressed the importance of being true to oneself and observing rather than absorbing.

"We can observe the energy around us, but we shouldn't absorb it because not all the energy around us is good," she said.

Whatever the topic, the purpose is to prompt a robust discussion in a safe environment where students feel a sense of belonging.

"They learn from each other and they teach us a lot about what it's like to be a student here," Mrs. Fell said. "I went to school here and it was a very different school then. I think we have a huge responsibility to make our students as comfortable and as happy at school as possible. I think a lot of the stuff that makes middle school toughest is the stuff that teachers can't necessarily see and aren't necessarily told about. So just listening and hearing what they're going through is really important."

The club increases the teachers' own awareness, Ms. Hughes pointed out.

"We see them; we notice their personalities; we get to know them super well. But there's a whole other side of the story, which is what they experience at school. A lot of the first couple meetings were about what is going on -- what's going on in school, what can help us understand where you're coming from, and what can teachers do to help you feel more comfortable, feel more safe, feel more understood and represented. And heard."

The club is a success from the students' perspective.


"To me, Bridge Club feels like home," Krystina said, adding she has learned a lot from it.

"I like being here because I have a group of people who understand me and I feel like I belong," she said. "I wish we had Bridge Club every single day."

Maire second graders get back to business
Due to the pandemic, it's been a while since students have been able to go on field trips.

Maire Elementary second graders had their first opportunity on Friday, April 8.

Accompanied by their teachers, Gina Green, Danielle Miller and Sarah Neely, they headed to The Village for behind-the-scenes tours of local businesses, including Trader Joe, Kroger, Notre Dame Pharmacy, CVS, Flagstar Bank, TCBY, Beyond, The Neighborhood Club and Pet Supplies Plus. The field trip was a culmination of the students' economics unit in social studies class.

"They asked lots of good questions about the goods and services offered, the working conditions and even how things changed for the business during the shutdown," Mrs. Neely said. "Maire is so grateful to our business community for supporting our students in their social studies education."

GPPSS named Best Community for Music Education
For the fourth time in six years, the Grosse Pointe Public School System has been awarded the NAMM Foundation's Best Communities for Music Education award.

GPPSS is one of only 13 school districts in the state to receive this designation.

"I am proud of our faculty and each teacher's dedication to their students and our community," said choral music department chair Carolyn Gross. "Thank you to the administration for supporting music education from pre-K through the advanced offerings in our high schools."
ALUMNI THROUGH THE DECADES
Sarah Bellovich

Grosse Pointe South High School
Class of 2019


While Sarah Bellovich has a number of favorite teachers throughout her years in the Grosse Pointe Public School System, the one who stands out as an early influence is Rand Swansey, a longtime third-grade teacher at Richard Elementary who retired three years ago.

It was in Mr. Swansey's class that Sarah says she fell in love with writing.

Through her time at Brownell Middle School and Grosse Pointe South High School, Sarah continued to pursue her passion for writing, taking creative writing classes at every opportunity.

Outside of the classroom, Sarah ran cross country and track and was involved in student council. She also was a member of the National Honor Society and participated her junior year in Generation of Promise, a youth leadership program that works to advance racial equity in metro Detroit. Sarah and a few classmates were part of a cohort of high school students from across southeast Michigan.

"We were all in it together," she recalls. "We visited each other's communities. We talked about each other's religions, each other's lives, and what it's like to go to their high school. It was very helpful to get together with students from other communities from different backgrounds. I learned so much through the program."

Now a junior at the University of Michigan, Sarah says she continues to cross paths on campus with some of the students she met in the program.

While Sarah chose international studies as her major, she is keeping her love of writing alive through Michigan's Sweetland Center for Writing. Her favorite writing classes include ethics in writing and a Middle Eastern studies class.

As far as her major is concerned, she particularly enjoys the cross-curricular nature of the international studies department, where she has the opportunity to take art history, comparative literature and psychology classes as part of her studies. Of particular interest was a class on how the study of psychology and mental health varies in different parts of the world.

During a summer internship, she had the opportunity to work in the mental health and behavioral health field and hopes to incorporate these experiences in her future career. For example, after her freshman year, she worked with Northeast Integrated Health, a behavioral health provider in Detroit that provides mental health support to people who may not have access to insurance. She participated as a member of the outreach media development team in grant writing, among other responsibilities.

Last summer, Sarah worked on Congressman Andy Levin's re-election campaign as part of the Democracy Summer Program. This fellowship teaches high school and college students tactics in voter registration and political organizing, the history of political and social change in our country, and lessons for political leadership.

Sarah, who is also minoring in French, is headed to Paris this coming summer for a political science study abroad program at Sciences Po, France's leading university in the social sciences.

After graduation, Sarah plans to move to Washington D.C. to work for a senator or representative or pursue a master's degree in public policy. A member of Kappa Alpha Pi Pre-Law, a co-ed fraternity at U of M, she says law school may be in her future.

Her advice to this year's college-bound seniors is "to get involved in extracurriculars you really care about. If you're not enjoying something, don't worry about continuing it if it's not something you are passionate about."

Extracurricular activities offer "an incredible way to find multiple communities within a university and to continue to grow a community after your first year," she added. "Never stop that. It's just so worth it to meet as many people as you can and to have as many conversations as you can, because that is the main learning experience of going to college."
GPPSS Communications
Our Vision: One Inclusive Community Learning Together
Our Mission: Cultivate Educational Excellence By:
Empowering Students
Valuing Diversity
Inspiring Curiosity
Pushing Possibilities