Community Based Service Learning
Resources to help develop CBSL in your CLC School
School-Community Partnerships making a difference in the community
Teachers in the Community Learning Centre network have an opportunity to create meaningful projects with their students. Working with the CLC Coordinator, opportunities exist to develop mutually beneficial partnerships which meet authentic needs in the community.
How to "do" CBSL
There are no lack of resources available to support Community Based Learning and Service Learning projects. While there is no need to reinvent the wheel, every teacher knows teaching is not just following a recipe. Scroll below to find useful links to help you.
Popular wisdom says that the important attributes of service-learning include:
• genuine community need
• community partnerships
• preparation
• structured reflection
• clear connection to the curriculum
• student voice

Your project should be structured to include all of these attributes. With that in mind, let's consider how to go about it. Check out a service learning rubric to reflect on how your project meets the criteria.

Generally speaking, there are three stages to a successful service learning project. They are:
1. Preparation
2. Action
3. Reflection
Source: goodcharacter.com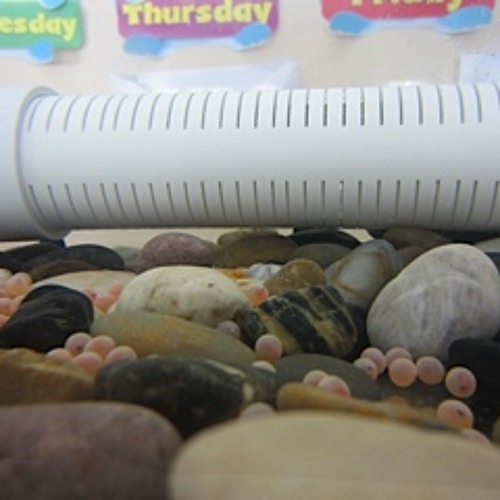 bloomer
CLC Salmon Project Podcast by bloomer
Student Voice
"[Student voice is] the active opportunity for students to express their opinions and make decisions regarding the planning, implementation, and evaluation of their learning experiences." Rogers, A. (2005). Student voice: Bridges to learning. Seattle: University of Washington. Online.
In terms of making a project feel meaningful to students, the more voice and choice, the better. However, teachers should design projects with the extent of student choice that fits their own style and students.
On the limited-choice end of the scale, learners can select what topic to study within a general Driving Question or choose how to design, create, and present products.

As a middle ground, teachers might provide a limited menu of options for creative products to prevent students from becoming overwhelmed by choices.

On the "the more the better" end of the scale, students can decide what product they will create, what resources they will use, and how they will structure their time. Students could even choose a project's topic and Driving Question.
Source: 8 Essentials for Project-Based Learning, p3
Selected Student Voice Resources:
Great websites to get lost in...
Community Based Learning Coordinator
Ben Loomer is a high school teacher who has taught in Montreal, Îles de la Madelaine and Japan. He taught History, Geography, English, Ethics and Religious Culture. For the past 7 years he has worked on the Community Learning Centre Initiative (CLC).