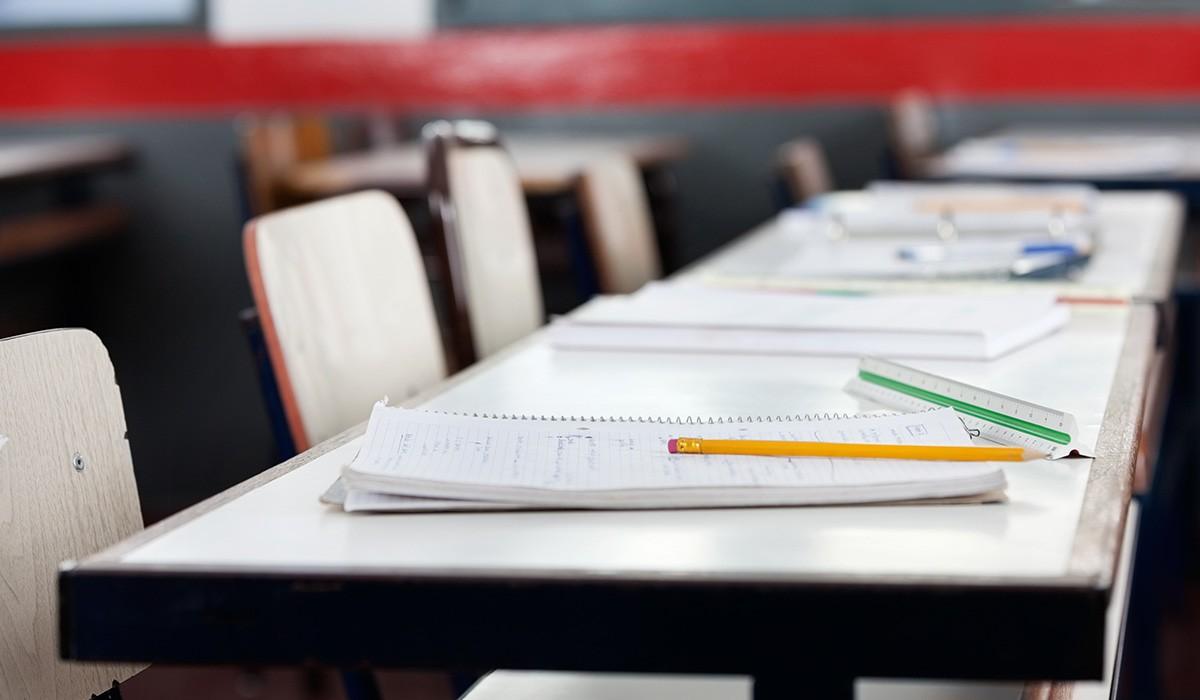 ALL BULLDOG
August 29-September 2, 2022 Marysville Jr/Sr High School
Class in Session
As I said in last week's edition, learning is taking center stage in our first full week of classes. In this my sixth year of being a building leader, my favorite part of my job is going into classrooms and seeing the learning and engagement of our students. That has been evident all over the building and even outside of the building. You'll see pictures of what I've been witnessing during my visits. This next week is when our activities heat up just like the learning has. Students, I can't wait to watch you in whatever you are doing. Fall is one of my favorite times of year because the weather starts to cool down and there is always something going on. I hope you can get out and support our students in the many ways they are getting involved in our school. I look forward to rooting for the Bulldogs right alongside you all.
All In, All Bulldog
Tim Woodcock, Principal
Club Connection:
Powder Puff Sign-ups are available in Mrs.Sandmann's room and shirts will be $20 each. Customized shirts are available for coaches, cheerleaders and players, additional shirts will be for sale for the student body and public interested in purchasing a shirt. We will also need people to work the concession stand that evening as a fundraiser for FCCLA. Dues for FCCLA are due to Mrs. Sandmann by Friday of $15.



FBLA membership dues must be finalized by Wednesday, August 31. Dues are $15.

Returning members can use their fundraised money to pay this year's dues.




The 2022-2023 yearbooks are on sale, purchase your 2022-2023 yearbook today! Order forms are in the main office or Mrs. Anderson's classroom. Yearbooks purchased by October 7th are $50, after this deadline they go up to $55.
Cheerleaders are looking to borrow some uniforms from alumni to wear for a game. If you have one, please email aparris@usd364.org or scrome@usd364.org

Picture Day is Thursday, September 1st

Weekly Words of Wisdom from Mr. Woodcock
I just blinked and it was Friday. I can't believe how fast this first full week just went for me and even though it might have seemed like a long week to some of you, I promise, it will be May before you know it. Get involved! Go to a game! Make this year one you will never forget!
Upcoming Events @ MJSHS
August 30
JV Tennis Quad at Marysville, 3pm
9th/JV Volleyball at Abilene, 5pm
September 1
Varsity Tennis Quad @ Salina Central, 3pm
JH Football and Volleyball vs. Rock Creek, 4:30pm
Volleyball Tri at Rock Creek, 5:15pm
September 2
HS Football at Abilene, 7pm
September 3
8th Volleyball A&B Tourney at Clay Center, 9am
Cross Country at Marysville Country Club, 9am
Teacher of the Week: Mr. Wagner
Mr. Wagner is our Teacher of the Week at Marysville Jr/Sr High School. He was caught challenging some of his physics students in a graphing exercise last week. Add to that an email we received from his wife about an award he won recently. He received the National Guard Honor Grad award at his officer graduation last weekend. Nice job, Mr. Wagner!
Bulldog of the Week in Junior High: Bella Ruzicka
Bella is always polite, works hard, makes good decisions in where to sit so that she can focus on her work, and strives to improve. Nice job!

Bulldogs of the Week in High School: Jaundre Walton & Jackie Cook
Juandre is such a positive person in this school. He goes out of his way to make people laugh, smile, and enjoys being at school. He is also out for sports, taking college level classes, has a job, and maintains great grades.....he is All In, All Bulldog!

Jackie was amazing in her directing role alongside the K-State directors during the band event Friday. She clearly loved what she was doing and and enthusiastically embraced the learning from the college group along with her leadership of Marysville band students.

Tell us what they've won, Johnny!
Although none of our Bulldogs of the Week did what the did for the glory, they have earned either a parking spot or a movie pass. Please come to the office next week so we can show you what we are talking about!
-
Counselor's Corner
Highland Community College
Online Courses
August 30 Last day for 100% refund for 16-week courses.
September 7 Last day for 50% refund for 16-week courses.
September 21 Last day to drop a 16-week course with no grade reported on transcript
October 14 Last day for "W" in 16-week courses.

Dual Credit / Concurrent Courses
Sept 9 Last day to sign up for 3 payment plan option.
Sept 16 Concurrent enrollment through MyHCC closes. Enrollment received after this date will be assessed a $30 late fee. Last day to drop concurrent class with 100% refund. No partial refunds available after this date.
Sept 19 Payment due or payment plan setup required for ALL Concurrent classes, including Online. Payments received after this date may be assessed a $30 late fee.

ACT Information
Marysville ACT Date: October 22, 2022
Last day to register without a late fee: September 16
Lunch Menu: August 29 - September 2
Monday:
Chicken Strip Wrap OR Deli Sandwich
Carrots, Grapes, Milk
Tuesday:
Chicken Fried Steak, Wheat Roll OR Garden Bar
Mashed Potatoes & Gravy, Steamed Corn, Pears, Milk
Wednesday:
Mac & Cheese & Smokies OR Garden Bar
Fresh Broccoli, Dragon Punch, Mandarin Oranges, Milk
Thursday:
Grilled Ham & Cheese Sandwich, Scalloped Potatoes OR Salad Bar
Steamed Broccoli, Orange Slices, Milk
Friday:
Fiestada OR Uncrustable
Potato Wedges, Steamed Corn, Sliced Peaches, Milk
Timothy Woodcock
Timothy is using Smore to create beautiful newsletters