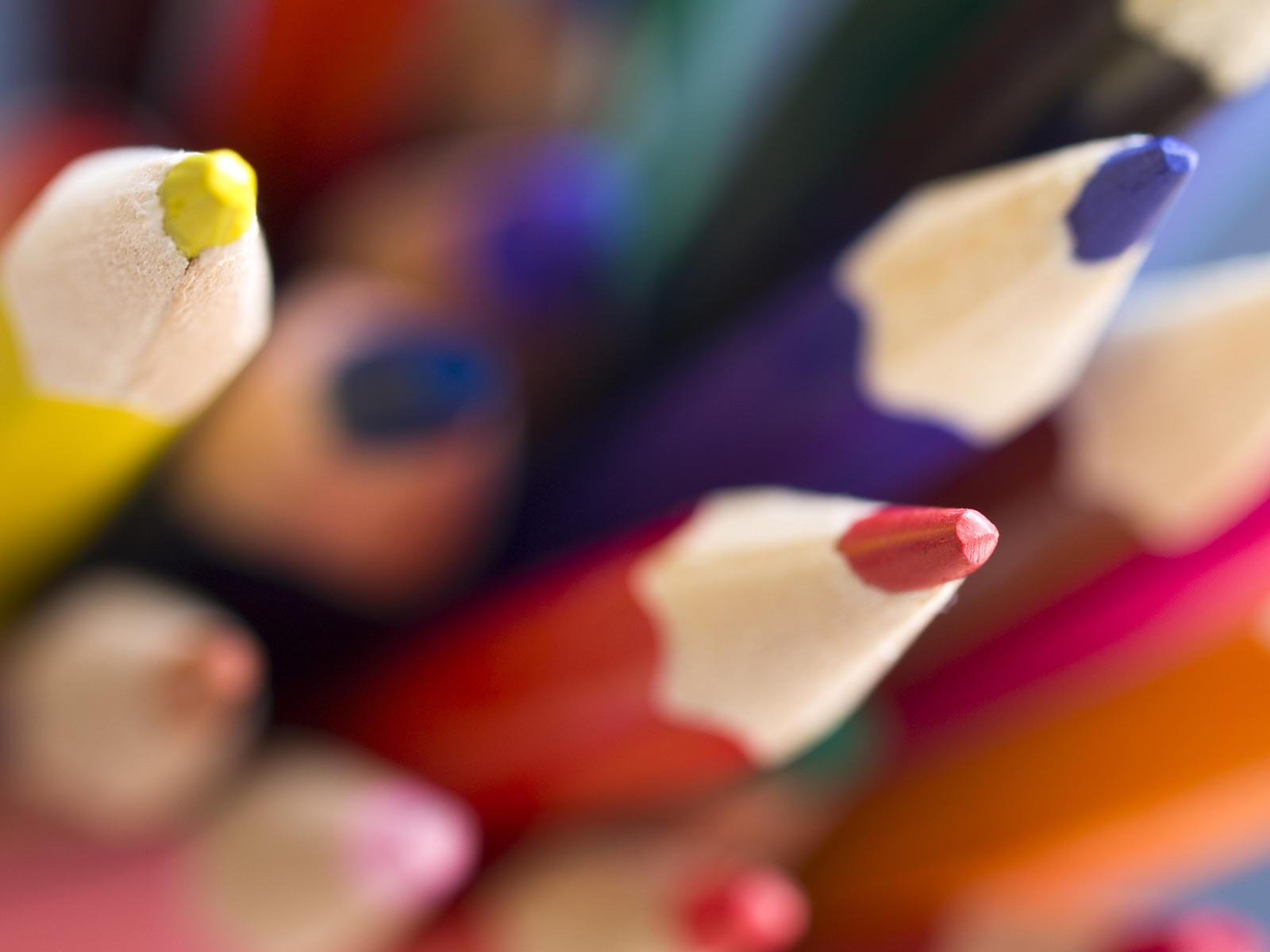 Bear Bulletin
Lincoln Elementary Community Connection Newsletter
Wrapping Up a Wonderful Year
This school year has gone by so quickly. I can't believe we are in our final week! We have had fun and learned so much along the way. I want to thank all of our families, students, and staff for the support and patience you've shown over the past ten months. We've had many successes and a few challenges, but through it all, we've kept the focus on ensuring high levels of learning for our students in a safe, supportive environment.
I would like to express my gratitude to you all and look forward to a future of successful partnerships with you. To our PTO board and members, I want to give a special thanks. You have worked tirelessly to ensure that no matter what needs were expressed, you were able to support our staff and students. Your outpouring of support has made a difference for our school community, making us stronger and better. To our families, thank you for working alongside us to educate your children. Your patience, support, and open communication mean more than you know. We could not do our jobs without you.
I want to thank our hard-working and dedicated staff who have gone above and beyond to meet each and every student where they were, find their strengths, and build up on those strengths to help them find success. The students' academic and social growth on our campus is astounding. I cannot wait to share all of the results with you when we return in the summer, after we have time to fully analyze them. The preliminary results from our end-of-year assessments show that the hard work from our students and staff is really paying off. Our staff worked tirelessly to provide rich and engaging experiences for our students, fostering a sense of fun and wonder along with the development of their academics and social skills. For this and so much more, we are grateful.
Finally, I want to congratulate our Lincoln Elementary students for persevering through a challenging year. You inspire me daily and push me to want to be better both personally and professionally. You are my "why." Be sure to spend time with your loved ones this summer, enjoy your time off, be safe, and READ! I look forward to seeing you in August. For those of you who are moving on to sixth grade or new places, I wish you all the best. You will always be part of our Lincoln history and will always be a Lincoln Bear!

Good luck to Lincoln Elementary's Global-Bound Destination Imagination Team
We wish the best of luck to our DI team, Do'Nut Mess With Us, which is currently in Kansas City, Missouri, competing at the Destination Imagination Globals Tournament. They are competing against teams from six continents, dozens of countries, and states from across the USA in this creative problem-solving competition. Our team performs Monday morning in the Performance Challenge followed by their Instant Challenge. Results will be shared at the Closing Ceremonies on Tuesday evening. We are proud of these seven students and their coach, Mrs. Watkins and wish them the best.
Make a Note
Please read below of some important information to make a note of and who to contact if you have questions.

Lost and Found - Please ask your child

check the lost and found

for any items they may have misplaced. It is overflowing with jackets and lunch kits. At the end of the year, these items will either be disposed of or donated. Contact the front office with any questions.



If attending our Classroom Recognitions or Step Up Ceremonies this week, parents will need to check in at the front office if they did not pre-register by this past Friday afternoon.
Be sure to check out the MISD Summer Programs page for information about summer learning opportunities for your child.
End of Year Celebrations
We are excited to celebrate our students' work and good character demonstrated throughout the 2021-2022 school year. For our fifth graders, we will be recognizing their step up to sixth grade in a ceremony on Wednesday, May 25, at 9:00 in the cafeteria. Our kindergarteners will celebrate the completion of what for many was their first year in school on Thursday, May 26, at 9:00 in the cafeteria. Families are invited. These two ceremonies will each last around 30 minutes.
Other grade levels will have their end-of-year classroom recognition events in their classrooms. Parents are invited to these celebrations as well, but are asked to limit the number of attendees to two family members per student due to space constraints.
Pre-K - Monday, May 23, 1:30 p.m.
3rd Grade - Monday, May 23, 2:30 p.m.
1st Grade - Tuesday, May 24, 9:30 a.m.
2nd Grade - Tuesday, May 24, 1:30 p.m.
4th Grade - Tuesday, May 24, 2:30 p.m.
Each student will be recognized in these classroom events which should last around 20-30 minutes.
School Supplies for 22-23 School year
We're wrapping up this school year, but it's not too early to start getting ready for next year. Order your school supplies online through EPI at this link. Our school ID is LIN335 (3 letters/3 numbers). These school supplies will be delivered directly to your child's classroom next year. Order now through May 30.
Lunch Menus and Schedules
As a reminder, all breakfast and lunch meals are free to all students this year. However, if a child wants an additional helping or snacks, they must have money in their account to purchase the extras.
Monday (5/23) - Main dish choices: grilled chicken sandwich, chicken fries, pizza munchable
Tuesday (5/24) - Main dish choices: mini corn dogs, chicken quesadilla, Smucker's Uncristable
Wednesday (5/25) - Main dish choices: cheese pizza, beef ravioli, or munchable meal
Thursday (5/26) - Main dish choices: cheeseburger or chicken sandwich
Click here for full menu options.

Lunch TImes: (Times will be adjusted on Wednesday and Thursday of this week due to early release.)
Pre-K - 10:45-11:15
Kindergarten - 11:50-12:20
1st Grade - 10:45-11:15
2nd Grade - 11:20-11:50
3rd Grade - 11:20-11:50
4th Grade - 11:55-12:25
5th Grade - 12:35-1:05
Wednesdsay & Thursday Lunch Times (Adjusted for Early Release)
PK - 10:45-11:10
K - 11:45-12:10
1st - 10:45-11:10
2nd - 11:15-11:40
3rd - 11:15-11:40
4th - 11:50-12:15
5th - 12:20-12:45
Staff Shout Outs
Just as our students work hard, so do our staff members. If you have a staff member who has gone above and beyond for your or your child, let us know about it! We love sharing your celebrations with our teachers, paraprofessionals, auxiliary and support staff. Your words mean more than you know for our staff. You can always email your feedback to
kerri.ashlock@misd.org
or complete
this form
.
Important Dates
Monday, May 23
MHS Senior Walk 10:00


Pre-K Classroom Recognitions 1:30

3rd Grade Classroom Recogntions 2:30
Tuesday, May 24
1st Grade Classroom Recognitions 9:30

2nd Grade Classroom Recognitions 1:30
4th Grade Classroom Recognitions 2:30
Wednesday, May 25
5th Grade Step Up Ceremony 9:00

Early Release (1:00); Adjusted Lunch Schedule
Thursday, May 26
Kindergarten Celebration Ceremony 9:00
Early Release (1:00); Adjusted Lunch Schedule
Last Day of School
Friday, May 27

Upcoming Events:
June 2 - Report Cards Mailed Out



School Hours, Attendance and Tardies
School Hours:
Doors open at 7:50
Tardy bell rings at 8:15
School day ends at 3:40
We are working hard to maximize each and every minute our students are here. Students who arrive after 8:15 are considered tardy and will need to be walked into the front door of the building and signed in by a parent or guardian. If your child needs to leave early, they may be checked out through the front office by a parent or guardian.
Changes in transportation need to be made prior to 2:00 in order to allow time for the messages to be communicated with the appropriate staff member. To request a change of transportation, either
Send a note with your child,
Email LincolnElementaryTransit@misd.org with the note and a copy of your driver's license, or
Come to the school with a copy of your driver's license.
Kerri Ashlock
Kerri is using Smore to create beautiful newsletters