Congratulations Class of 2020!
Mineral Wells ISD wants to provide the Class of 2020 a ceremony that is as close to the traditional graduation experience as possible during this unprecedented time. We want to recognize and celebrate our seniors because they are truly a remarkable group of young people.
MWISD IN-PERSON GRADUATION
Mineral Wells High School has revised the 2020 graduation celebration schedule in the interest of public health and in accordance with state mandates. Under the amended plan, the Class of 2020 will have an in-person graduation on Saturday, June 6, 2020 at 9:00 am. Each graduate may bring up to six guests to graduation.
The ceremony will be live-streamed using an online platform that will allow graduates, families, friends, and community members to participate safely from their homes amid the COVID-19 outbreak. This link will be available by 8:15 am on June 6th. To subscribe to the MWISD YouTube channel, click the tab below.
Private Graduation Ceremony
MWHS will also be glad to host a private graduation ceremony for any senior. Each student and up to fifteen family members can schedule a time with Dr. Doug Funk to have a private graduation ceremony. Please email Dr. Funk at dfunk@mwisd.net. for more information or to schedule a date and time.
Graduation is a formal ceremony and we want you to dress appropriately. Your caps may not be decorated.
Guys—Collared Shirt, tie (preferred), black or tan slacks (preferred), but jeans are acceptable (without holes). Dress shoes or nice boots. No flip flops.
Girls—Dress preferred, but pants and jeans are acceptable (without holes). Dress shoes. No flip flops.
Congratulations to our 2020 MWHS Seniors! This is an exciting time that should be celebrated. MWISD is proud of its graduates for their dedication to academic achievement.
As part of the check-out process for our graduating seniors, all fees and fines must be cleared for students to be eligible to participate in graduation.
Seniors must have all equipment and uniforms turned in as well as any fines paid. Mr. Williams will be contacting seniors who still owe money for fines. Dates for seniors to return items (hot spots, etc) as well as pay fines are:
May 17 from 5-7 pm
May 18 from 9 am-12 pm
May 19 from 2-6 pm
May 28th from 2-6 pm, seniors will come to the High School to receive their graduation packet. This is normally passed out after the graduation ceremony and contains information students need, such as their actual diploma. This will be a curbside process and we ask you to not get out of your vehicle.
Help Cheer on Our Seniors to the Finish Line!!!
Class of 2020 Senior Tribute at Mineral Wells High School begins on Monday, May 11th. S & K Automotive has gone the extra mile to celebrate our Mineral Wells High School seniors amid the Covid-19 pandemic.
With the ending of most time-honored senior traditions, Duke and Jessica Samples felt compelled to celebrate our 200 seniors in a big way! Beginning May 11th, the public can visit "Senior Row" at Mineral Wells High School. The display will begin on the corner of 180 & Industrial Boulevard and run the length of the thoroughfare until graduation on Friday, May 29th. After graduation, S&K are donating these special keepsakes to each student.
Senior Celebration Posters, Signs, and Banners
Help us recognize all the hard work our seniors have put in this year and let's cheer them through to the finish line. MWHS invites seniors, families, friends, and community members to make senior posters, signs, and banners to display down Ram Boulevard. We want to let our seniors know that their high school milestones were not forgotten.
We want to have a big collection of congratulatory signs lining Ram Boulevard that will welcome our students as they arrive at the school. Families may personalize their signs with messages of encouragement, ribbons, college, military, or career plans, or whatever you feel will make your graduating senior feel special.

Please keep in mind that signs will need to be up from May 11th until June 6, 2020. Please make sure your outdoor signs are securely displayed. Signs may be attached to high school track fence if needed.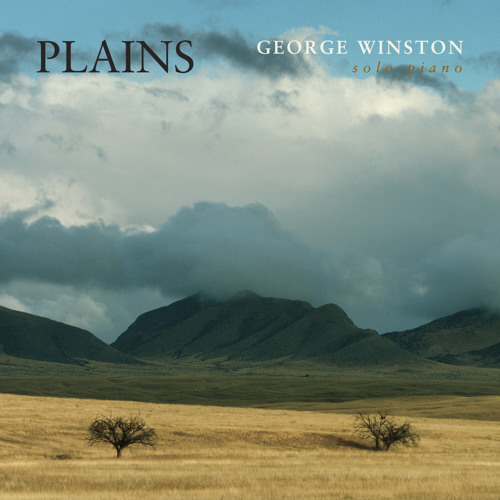 George Winston
Graduation by George Winston
Printable Senior Graduation Information