H&M was established in 1947 in Sweden by Erling Persson with the business idea of offering fashionable clothing at attractive prices.
At that time it only sold women's clothing and was called Hennes, Swedish for "hers." In 1968, Persson bought Mauritz Widforss, a hunting and fishing equipment store. Sales of men's and children's clothing began. The name was changed to "Hennes & Mauritz"(H&M).

Today, H&M becomes a multinational retail-clothing company, known for its fast-fashion clothing for men, women, teenagers and children.
With the vertical integration H&M participates in every single part of the channel and acts as importer, wholesaler and retailer as well by building strong long-term relations with more than 700 suppliers around the world.
H&M increases channel control and fiscal advantages to make high quality fashion attractive and affordable. Now the company is taking an Omnichannel retailing. Its products are sold not only through physical stores,web site, print catalogs,but also through mobile app,social media,etc.
H&M announced its latest designer collaboration. This time, the Swedish retailer will be teaming up with French fashion house Kenzo which is an international luxury goods brand owned by parent company LVMH. The Kenzo pieces would be reinterpreted for the rack of H&M (and at a much lower price, we hope).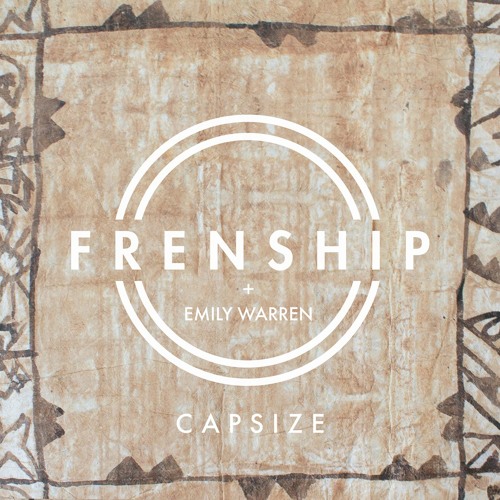 FRENSHIP
Capsize by FRENSHIP
The music is gorgeous and addictive. You'd love it when you hear it, just like what you would do when you meet H&M.
This white three-dimensional logo is clear,fashionable and elegant . That is the style of H&M.
The target customers of H&M belong to the group of fashionable and trendy consumers who see shopping as a social activity providing pleasure in their daily life.
A window display of H&M's autumn collection in 2011. This is a abstract window display because of the closed-back and abstract background. The display used art elements of texture, color and optical weight. The design principles used are proportion, contrast and dominance. The white-and-black display is appealing because it created the ambiance of the coming fall and it reminds the customers that it is already the time to choose pieces for the new season.
This is an example of a glass storefronts window display of H&M's summer collection. The display used art elements of texture, color and optical weight. The design principles used are unity, proportion, contrast and dominance. A little film applied to the H&M windows really help make a Summer splash. The window would attract customers by giving them an amazing beach-vocation felling.
H&M stores worldwide. Red: Current countries H&M operates in. Pink: Planned expansion. •Created: October 5, 2015.
With more than 4,000 stores in 62 markets, H&M has a strong global presence.
H&M's growth target is to increase the number of stores by 10–15 percent per year, and at the same time increase sales in comparable units. New markets planned for 2016 are New Zealand, Cyprus and Puerto Rico.
In 2017, H&M plans to open stores in four to five new markets of which Colombia will be one.
First H&M store, Västerås, Sweden 1947

The world biggest H&M - 57,000 square feet;

Address: 589 5th Avenue; (Street 48th), New York.


H&M store at the Pavilions Shopping Center, Birmingham,UK.
PRICING STRUCTURE FOR H&M
Along with the business concept " fashion and quality at the best price in a sustainable way", the price objectives of H&M are volume-driven . In their autumn collection 2016 "BACK TO REALITY", we can see several select prices point on new products: $19.99, $24.99, $29.99 and $34.99.
As a fast fashion retailer, a large numbers of products must be sold very quickly because of the short product life cycle. These prices would not only generate volume but also make the low-price-high-fashion feature can be realized.

According to these prices, I would also say that the pricing practice is aggressive since the retailer practices very low prices and being in competition with other stores.
H&M has a one-price policy same as the other apparel stores. In other words, every customer pays the same price.
Looking through all of the selling channels of H&M, the retailer is using "odd pricing" techniques. Most of the prices end with a $.99 ending. Sometimes it also has a multiple pricing such as "2 for $10" which is used in the special promotion.
In this image, the retailer also offers "percentage off" discounts and additional "LIMITED TIME OFFER". It means a time sensitive tactic is using to get a selling raise.