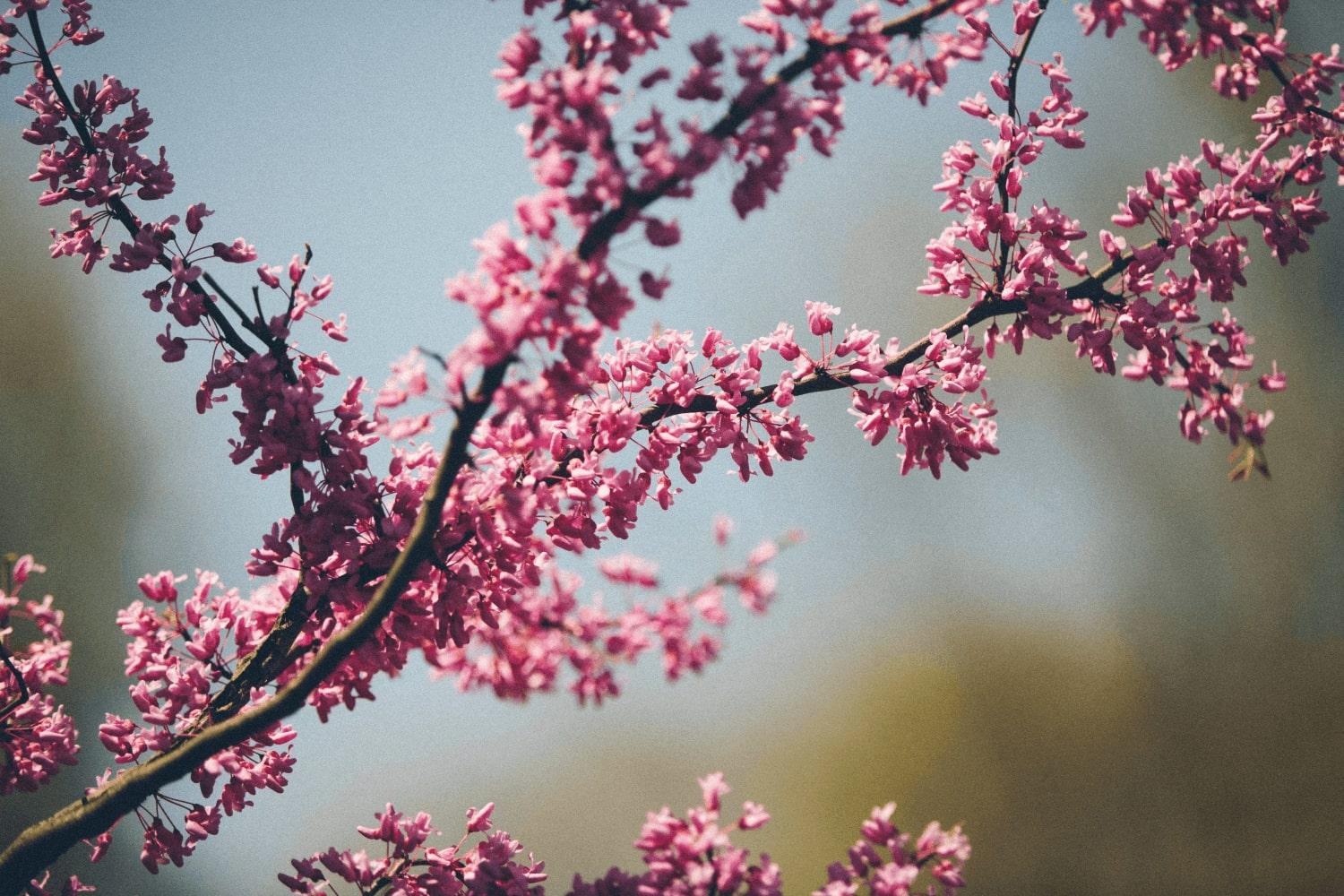 Woodside High School
Weekly Wildcat Notes: March 13, 2022
Read the Paw Print - Student Journalism
Student voice is one of the most powerful components of a positive school culture. Our student-run, digital newspaper, features thoughtful and thorough news reporting about local and global news and topics. Check out their latest articles!

Message from the Principal
Dear Woodside Families, Students and Staff:
Hopefully you have received and read the recent email from Superintendent Williams about changes to our masking guidelines at Sequoia Union High School District effective Saturday, March 12th moving from "Required" to "Strongly Recommended" and we have put these new guidelines into action at our school musical performances this weekend. On Monday, March 14, it will be strongly recommended that students wear masks indoors, but it is no longer required. This will include classrooms as well as common areas such as the library, offices, PAC, MUR, and gyms. Please refer to our Superintendent's email or visit the district website if you have questions about the policy shift, obtaining vaccines/boosters, and testing resources.
While I am personally happy to see our students' and staff members' smiles and expressions, I know that many students and staff will choose to continue to wear masks based upon their personal and family situations. This is an important opportunity for all of us to demonstrate that we respect personal choice in this health and safety matter without criticism or pressure of any kind. In true Woodside spirit, I have confidence that we will be able to embrace these updated guidelines and continue to teach, learn, perform and play fully and respectfully. During this transition, it is important to renew our commitment to what makes our community strong: understanding, empathy, and respect. We are within our rights to wear a mask, also within your rights not to. We don't have the right to disrespect the choices made by others. Each person in our community is experiencing this pandemic in their own way, and each person's experience is valid and deserving of our understanding. The expansion of individual choice does not negate our responsibility to be good to each other.
Despite the easing of masking requirements, we continue to work toward mitigating COVID transmission consistent with recommendations from the Center for Disease Control (CDC), the California Department of Public Health (CDPH), and the San Mateo Health Department (SMHD). This has been the approach of our school and district has taken over the last two years: follow the guidelines set forth by our governing health agencies. We follow the experts because the safety and health of our community members is the top priority.
One final health reminder: in order to keep the learning in our classrooms vibrant and active, please make sure your students stay home if they are experiencing cold/flu-like symptoms.
If you have not yet seen or purchased your tickets for the school musical, Freaky Friday, there are three more performances after today's matinee. It will restore your faith in the wild and wonderful parent - teen dynamic and the power of the ARTS in our public schools! Audience members of all ages will find themselves laughing out loud, teary-eyed, and energized by this collaborative production. Bravo to the entire talented cast and crew, our Director, Barry Woodruff and Musical Director, Bill Tolles, and our far-reaching community of supporters.
Thursday, March 17th, is our VIRTUAL Open House from 7:00- 8:00PM. This is an excellent opportunity for families to hear about what their student is learning this year and how they will finish the year. This evening will be an opportunity for teachers to present what has been going on in each of their classes. This is not an evening for individual questions; please contact your student's teacher via email if you have specific questions.
Some departments might choose to host Zoom Rooms according to the course so that they can provide updates on what skills students have been developing or student products that demonstrate students' sense of accomplishment up to this point in the school year or to allow parents to join a zoom to learn what might be in store for their next course in the sequence. Please check back on Thursday, 3/17: this link will take you to the webpage for all the live zoom links OR pre-recorded slide decks: https://www.woodsidehs.org/Virtual-Open-House/index.html.
Finally, SPRING SPORTS are in full league action and there is an event nearly every single day--so check out the school calendar and come out to cheer on our Wildcats! If you would like up to date Sports news, check out the ABO's instagram: @woodsideathleticboosters.
With Gratitude,
Karen van Putten
Important Dates and Events
March 14 - 18 is an "A-B-A-B-A Minimum Day" schedule
Monday, 3.14 is Pi Day
Mon/Tues, March 14/15: CAST (California Science Test) for Juniors and Seniors
Wednesday, March 16: March Into College for Juniors and Parents: 7PM in the MUR

Thinking Like an Admissions Officer




Thursday, March 17: VIRTUAL Open House 7-8PM - Links Go Live on 3/17
Friday, March 18: MINIMUM "A" Day Schedule - Note start and end times
Tuesday, March 22: Wildcat Schedule - Students Take "My Voice Survey"
Wednesday, March 23--College Finances and Summer To-Dos: 7PM in the MUR
March 28 - April 1--SPRING BREAK -- NO SCHOOL
Spring Musical: FREAKY FRIDAY TICKETS ARE ON SALE!
Are You Looking for Academic Support?
Check out our website to find out about all the supports we have available:
click here.
The Den in the MUR
Quiet Study in the Library
Tutorial during school - Take full advantage
Paper - online support 24/7
March 11th - 20th Choose from 6 shows!
Based on the beloved Mary Rodgers novel and two hit Disney films, Freaky Friday tells the story of a mother and daughter who magically swap bodies for 24 chaotic hours. By spending a day in each other's shoes, Katherine and Ellie come to appreciate one another's struggles, learn self-acceptance, and realize the immeasurable love and mutual respect that bond a mother and daughter have.
Reserved seating with social distancing: $20 for adults, $15 for seniors, and $10 students/WHS Staff
When selecting your seats, a "social distancing seat" will automatically appear on both sides. Go ahead and click on these gray seats (give it one sec to turn gray) until you have selected how many you would like to purchase. Make sure that your seats are side-by-side. You will end up with one empty seat on either side of your group.

You will have the option to print your tickets at home or download them to a mobile device from the confirmation email you receive. We will not be offering will call to avoid lines and congestion in the lobby.
Audience members are required to wear masks.
ONLINE TICKET SALES ONLY – (no box office sales before the show)
Click on the Drama Booster website link below to purchase!
PTSA - Calling for 2022-23 Helpers!
Are you hoping to get a little more involved at Woodside High School? The PTSA is a great way to stay in touch with student life, meet other parents, and get to know the principal, with very little time commitment! We meet by zoom for just an hour a month and are hoping to fill several positions (list below) for the 2022-2023 school year.
Most positions are very limited in time commitment (as little as one hour a month). Don't forget you can always split roles between two or more people, too. Take a look at the job descriptions and let current President, Heather Hopkins, know if you are interested by emailing whsptsa199@gmail.com. Recruiting Flyer
Athletic Booster Organization - Spirit Wear Perfect for Spring Sports Season!
Worksite Labs PCR Testing Dates
Weekly PCR COVID-19 testing continues and is available for all SUHSD staff, students, and families. You can find more information, register, and schedule COVID-19 testing at: schools.worksitelabs.com/suhsd. You can also find appointments at various SUHSD campuses. Our next on-site testing dates at Woodside are Monday 3/14 and Thursday, March 17.
Health & Safety Reminders
Here are some concrete things you and your family can do to keep yourself safe:

Get vaccinated.
Stay home when sick.
Get a COVID test / screening here on campus on Mondays and Thursdays.
Use the Home Test Kit provided week of January 4th.
Practice good hygiene: wash hands with soap & water; use hand sanitizer.
Wear face coverings.
Don't share personal items like water bottles.
Practice social distancing when outside of your home.
As a reminder, if your student is out with any COVID-like symptoms they should remain off campus until they are 24 hrs fever-free without medication, symptoms largely improved AND a negative COVID test result before returning per SMCH Guidelines.

Karen van Putten
Karen is using Smore to create beautiful newsletters