Southern Spice
An Inspiring Taste of Southern Toastmasters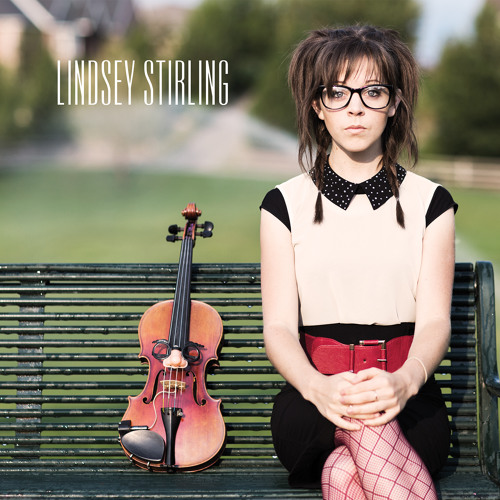 Dubstep.NET
Elements by Lindsey Stirling by Dubstep.NET
By definition, a RAID is an entrance into another's territory for the purpose of seizing goods or valuables.
Let the GAMES begin. Get 5 or more of your members to attend another club's meeting, and seize their BANNER (or gavel if they're saving up for a banner).
The only way the other club can regain possession of their banner is to get 5 or more of their members to attend your club's meeting.
Have FUN and share your pictures along with something you've learned through the experience.
Educational Achievers
51 ACB 11/19/2013 Krishnan, Malini Young Street Yappers
51 CL 11/25/2013 Pickens, Margaret Vocal Visionaries
51 ALB 08/27/2013 Lundell, Bryan K. Vocal Visionaries
53 CC 09/19/2013 Henderson, Daniel iTalk Toastmasters
53 CL 09/19/2013 Gore, Varsha iTalk Toastmasters
53 CC 07/02/2013 Steiner, Michael A. Talkitecture Club
53 ALB 07/21/2013 Gardner, Susan Talkitecture Club
54 LDREXC 08/20/2013 Murray, Barbara M. El Centro Toastmasters Club
54 CL 11/18/2013 Murray, Barbara M. El Centro Toastmasters Club
54 CL 08/19/2013 Mace, Stephanie Way to Talk Toastmasters Club
55 ALB 08/11/2013 Whytus, Nadrian D. Literary Legends Club
55 ACB 07/29/2013 Whytus, Nadrian D. Literary Legends Club

Division and Area Fall Contest Winners
Southern Division
Evaluation First David Guinan Area 51
Evaluation Second Tiffany Ellis Area 52
Evaluation Third Jason Anderson Area 53
Humorous Speech First Gina DeNoia Area 53
Humorous Second Ruben Johnson Area 55
Area 51
Evaluation First David Guinan Arts District Club
Evaluation Second Ouida Hale Eloquent Articulators
Humorous First David Wilhite Vocal Visionaries
Area 52
Evaluation First Tiffany Ellis KPMG Kommunicators Club
Area 53
Evaluation First Jason Anderson Talkitecture Club
Humorous First Gina DeNoia iTalk Toastmasters
Area 54
Evaluation First Barbara Murray El Centro Toastmasters Club
Evaluation Second Elizabeth Horsman Bank of America Texas Talkers Club
Humorous First Jeff Mosteller Way to Talk Toastmasters Club
Humorous Second D'Ann Robinson Bank of America Texas Talkers Club
Area 55
Evaluation First Jim Sullivan Anoited Oak Cliff Orators
Evaluation Second James Mitchell Pointe Masters
Humorous First Robert Ervin Literary Legends 437
Humorous Second Ruben Johnson Pointe Masters
Area 51 Contest
Thursday, Feb. 27th 2014 at 7pm
1601 Bryan St, Dallas, TX 75201, United States
Location Pending
Registration Begins at 6:00pm
Briefing Begins at 6:10pm
Area 52 Contest
Thursday, March 6th 2014 at 7pm
tbd
Location Pending
Registration Begins at 6:00pm
Briefing Begins at 6:10pm
Area 53 Contest
Thursday, Feb. 13th 2014 at 3pm
TBD
Location Pending
Registration Begins at 6:00pm
Briefing Begins at 6:10pm
Area 54 Contest
Thursday, Feb. 20th 2014 at 7pm
2900 Live Oak Street
Dallas, TX
Location Pending
Registration Begins at 6:00pm
Briefing Begins at 6:10pm
Area 55 Contest
Thursday, March 20th 2014 at 9pm
tbd
Location Pending
Registration Begins at 6:00pm
Briefing Begins at 6:10pm
Southern Division Leadership
Southern Division Governor
Walter Price, DTM
469.474.5241 phone
Assistant Southern Division Governor Education
Tonya Adkins, TM
214.862.0433 phone
Assistant Southern Division Governor Marketing
Vee Jordan, TM
972.765.8533 phone
Area 51 Governor
Steve Patterson, CC, CL
972.896.5831 phone
Area 52 Governor
Briana Bell, ACS, ALB
214.969.8154 day
323.382.6251 evening
Area 53 Governor
Daniel Polk, CC, CL
469.682.8870 phone
Area 54 Governor
Starr Williams, CC, ALB
214.450.1279 phone
Area 55 Governor
Albert Ervin, ACB, ALB
469.226.6705 phone