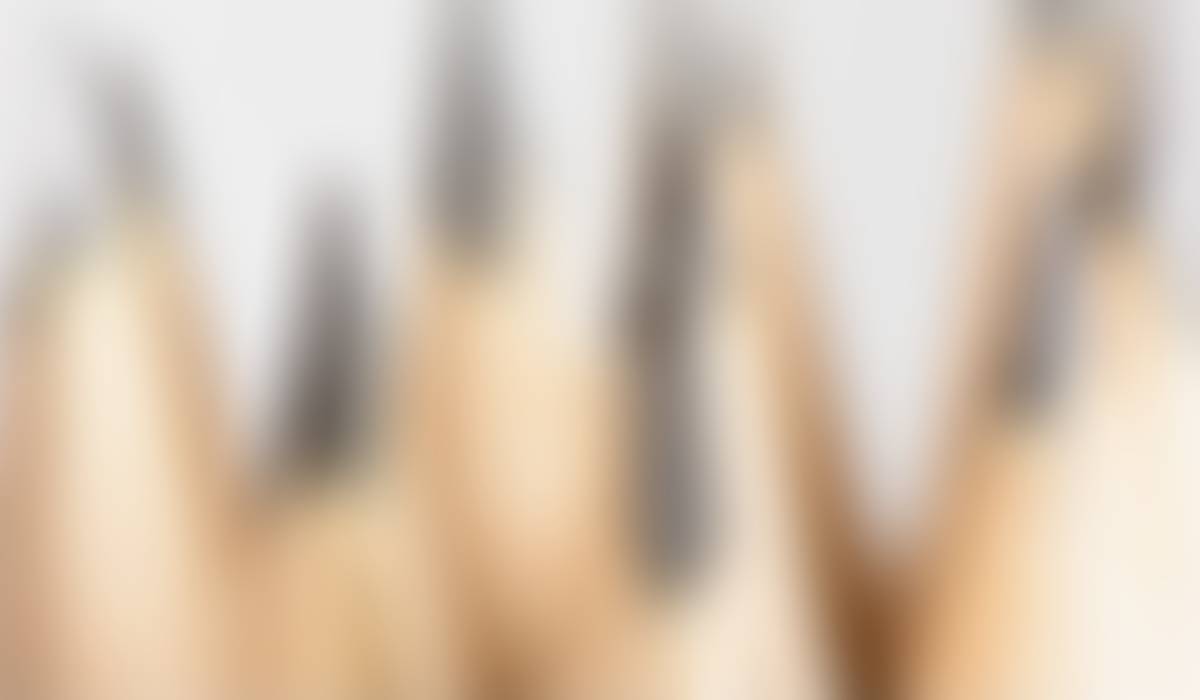 School Pointes
Celebrating Martin Luther King, Jr.
Fourth graders in Alison Locke's class at Mason Elementary created MLK collages, cutting out a silhouette and pasting words and phrases they found in magazines that described Dr. King.
All grade levels participated in a Mason Best assembly on Thursday, where in addition to the monthly presentation of individual awards across the four core subject areas and specials, students learned about the importance of civil rights leader Dr. Martin Luther King, Jr.

Mason Principal Anita Hassan led the assembly, sharing some historical facts about Dr. King and his influence on society in his lifetime and up to the present.

Hands went up across the gym during the third-grade assembly when Mrs. Hassan asked the students to identify some themes in his "I Have a Dream" speech.

"What were a part of his dreams?" she asked them. "What were some of the things he wanted to stand for and fight so hard for?"

Responses from the third graders included equality, "white people and black people coming together," civil rights, fairness, freedom, and wanting "everyone to be best friends."

Before moving on to the awards, Mrs. Hassan told students that "Dr. King would be so happy that we are here to celebrate your accomplishments and you leading by example."

She reminded students of the importance of being respectful, responsible and safe and "to remember there is a leader in each and every one of us."

In the media center with library media specialist Michelle Stackpoole, Monteith Elementary students commemorated Dr. King with a read-aloud, reflected in their journals about their own dreams, learned how to say "I have a dream" in American Sign Language, and composed Haikus.

Below is a Haiku one Monteith student wrote, called "Dreamer":
End segregation
He had a dream about peace
Martin Luther King
Artwork by Sofia Garvey, grade 6
Reflecting on Dr. King in English class
English teachers at Parcells Middle School incorporated a study on Dr. King into English classes on Friday. In eighth grade English class with Erika Fell and Marci Charuba, students read an article about Dr. King's speech at Grosse Pointe South. The article, originally published in 1974 in the Detroit Free Press, was written by Jude Huetteman, the Grosse Pointe activist who invited Dr. King and organized the event.

They discussed the article at length, touching on Dr. King's message as well as the varied reactions of the community to his visit. Finally, students reflected on what they learned in their journals.

In sixth grade English language arts with Marci Charuba and Nan Sabella, sixth graders read a short biography of Dr. King, then listened to his "I Have a Dream" speech. As they listened, they jotted down words they thought were important. Then they used the computer program WordArt to create word clouds with their list of words so they could "really reflect on the beauty and power of Dr. King's message," Mrs. Charuba said.

North and South DECA clubs excel at districts
Pictured are Grosse Pointe South DECA medalists, from left, Jack Martin, Omar Siddiqui, Lucas Bowser, Sophie Schuetze, Vivian Rizer and Mario Hanna.
Students members of Grosse Pointe North and Grosse Pointe South DECA clubs competed on Saturday, Jan. 9, at Lake Orion High School in the District 7 competition against schools from across the metro area and north to Lake Orion, with both teams bringing home medals and qualifying for the next level of competition.

DECA stands for Distributive Education Clubs of America and is an association of marketing students that encourages the development of business and leadership skills through academic conferences and competitions. The faculty adviser for South's team is Erin Moretz, Career and Technical Education instructor of South's business administration management and operations, finance, marketing sales and service, and cybersecurity classes.

The co-advisers for North's club are Brian Levinson, business and technology instructor, Co-op coordinator, and the North Store general manager; and business and CTE teacher Richard Cooper.

Students competed individually or with a partner in a variety of events related to DECA's pillars of business: marketing, finance, business management and administration, and hospitality and tourism.

Out of 41 South students who competed in Saturday's district competition, 31 students qualified for the State Career Development Conference to be held March 9 to 11 in Detroit. The event is expected to host over 4,200 Michigan DECA members and advisers.

One of those students was club president Sophie Schuetze, a senior at Grosse Pointe South, making it her fourth consecutive year of qualifying for states. She also received a medal signifying her proficiency in the test portion of her event.

Sophie said she prepared for competition by taking practice tests, reviewing online quizzes, and watching practice role-play videos.

"South often performs well due to our academic achievement in business classes," she said.

Going forward, she plans to continue practicing in class and on her own to prepare for the next level of competition.
Grosse Pointe South's DECA team competed at districts on Jan. 9. The following students qualified for state competition: Jacob Ashkar, Lucas Bower, Colin Burke, Keira Collins, Joey Drawbaugh, Alex English, Lucy Fry, Mary Grima, Will Henry, Selga Jansons, Paul Kaminski, Michael Kornmeier, Tommy Maccagnone, Daniel Nugent, Owen Parent, Adlina Parikh, Elizabeth Peberdy, William Rauh, Vivian Rizer, Vince Sceglio, Dylan Schoenfeld, Sophie Schuetze, Owen Scott, Omar Siddiqui, Matt Sitkorski, Jonah Tenckinck, Merideth Tiderington, Will Turner, Braden Vogel, Victoria Vorhees and Harry Wright.
North's team also experienced a lot of success at the district level. Of the 42 members in attendance, 23 students qualified in their respective events to compete at states in March, with 18 walking away as district champions.

Five students – Ruta Hailu, Caleb Kosel, Sahith Nannapaneni, Jake Sachs and George Safadi – dominated the day as they swept medals in all three facets of their competition.

Ruta, a junior in her third year of competition who serves as vice president of marketing for North's club, plans to apply to business schools and found the experience not only beneficial, but something that may help her stand out in a competitive field of college applicants.

Club president Christina Shea, a senior, is in her second year of competition and has applied to a few business schools. She hopes to pursue DECA or a similar competitive program at the collegiate level. "Just getting this practice is great preparation," she said.

Enrolling in marketing and business classes with their DECA advisers, Mr. Cooper and Mr. Levinson, is also beneficial. Christina, inspired by her three older siblings who all participated in DECA, joined the club last year as a junior without having taken any business classes. She recognized this made competing in the extracurricular organization "a bit of a challenge, but it's doable."

While she qualified for states that year, Christina said she realized this year how much her current marketing class helped provide her with tools to use during her role play event.

Christina competed in marketing communications, where she was given a company name and marketing challenge – expand and target market to 18 to 24-year-old voters – and said in her pitch she suggested marketing to the younger generation through social media and using shorter presentations due to that generation's shorter attention span.

Ruta -- who has now qualified for States all three years she has participated in the competition --
said that showing creativity through "out of the box" ideas and being organized are helpful in competition. In her role play, she had to give a pitch for a technology firm specializing in touchless technology integration for amusement parks. (It's no coincidence, she pointed out, that the international competition this year is held in Orlando, Florida.)

"The more creative you are, the more you stand out," she said.

Both Ruta and Christina believe they have learned valuable skills from their participation in DECA.

"I would say my confidence level from talking to people has skyrocketed since I first started DECA my junior year," Christina said. "Quick thinking on your feet is something you always need, along with professionalism in the workplace. I think that already building those skills in high school is really going to help with internships in college and things like that."

Ruta has enjoyed the opportunity to meet people outside of North and network. She also enjoys how there are so many parallels with her DECA experience and her current business classes, including AP Microeconomics.

"I love the full circle effect it has," she said.
Grosse Pointe North's DECA team. The following students qualified for state competition: Kinsley Aldridge, Ashlei Anatalio-Williams, Leilani Feltman, Marissa Ford, Asher Fuchs, Ruta Hailu, Deja Hill, Caleb Kosel, Ryan Kowalski, Daniel Michael, Marco Morreale, Sahith Nannapaneni, Megan Robert, Jake Sachs, George Safadi, Cameron Schafer, Christina Shea, Rita Shemmai, Massimo Todesco, Lauren Veitengruber and Gruhith Yerramalli.
Coming together for a common cause
While North and South's DECA clubs were competitors at districts, they came together in the fall in a joint fundraiser. During the North v. South football game at North on Oct. 21, the two DECA clubs joined forces to raise $1,160 for the Muscular Dystrophy Association in one minute between the first and second quarters of the football game.
Third graders in Mrs. Januszek's class get in the 80s groove, like, totally.
Students at Ferry Elementary School rocked the 1980s on Tuesday in a tribute to a decade known for its big hair, neon colors, leg warmers, popped collars and jean jackets, among other fashion trends.

Third graders in Karen Januszek's class had a lot to say about their own fashion choices. Several of the girls in the class opted for pastel and neon colors for their clothing, accessorized with fingerless gloves, big glasses, fanny packs, bead necklaces and chunky earrings, and created side, half or high ponytails with scrunchies.

Several of the boys chose the preppy look with their collars popped up or showed their sense of style with a bucket hat. Oliver Loughlin even sported a mohawk.


Mrs. Januszek, who wore "an original sweater from the 80s," pointed out that many of the styles the students opted for are coming back into fashion.

According to third grader Greta Gardner, jean skirts, non-matching styles, neon leg warmers and tights were all styles of the times.

In addition to modeling 80s fashion, students enjoyed getting into the swing of the era, discussing hit songs at the time along with other popular culture.

"They really know the genre," Mrs. Januszek said.

Brownell sponsors holiday drive
The at-risk social worker at Center Line Preparatory Academy wrote a heartfelt letter to Brownell Middle School staff, parents and students to thank them for adopting the school during the holidays and providing coats, clothing and shoes.

"Many of our families cannot afford these items and I was able to give out many of the items you donated both before and after the holidays," Julie Shaw wrote. "Needless to say, they were right on time for many of our students."

The volunteer service project was co-sponsored with Brownell National Junior Honor Society students and ASD special education teacher Brooke Bartlett and her students. Students in the ASD classroom created posters to place around the school to spread the word.

"I am just so touched by the kindness and generosity of the Brownell students and staff," Brooke said. "Their donations helped so many families this holiday season."
Matilda the Musical Jr. comes to Pierce stage
Fifth grader Sienna Mann has the lead role in Pierce's production of "Matilda the Musical Jr." Photo courtesy of Kristin Mann
Mark your calendars now for Pierce Middle School's production of "Matilda the Musical Jr." on Friday, Jan. 27, at 7 p.m. and Saturday, Jan. 28, at 2 p.m. Tickets are available at Coreander's Children's Bookshoppe located at 15118 Kercheval in Grosse Pointe Park, or at the door 30 minutes before showtime.
GPPSS Preschool - Apply before January 31
Don't forget to fill out the Preschool Application before January 31!
Program Offerings for the 2023-2024 School Year:
Barnes Early Childhood Center: 2.5 years old- 4 years old
Ferry and Richard Pre-K: 4 years old