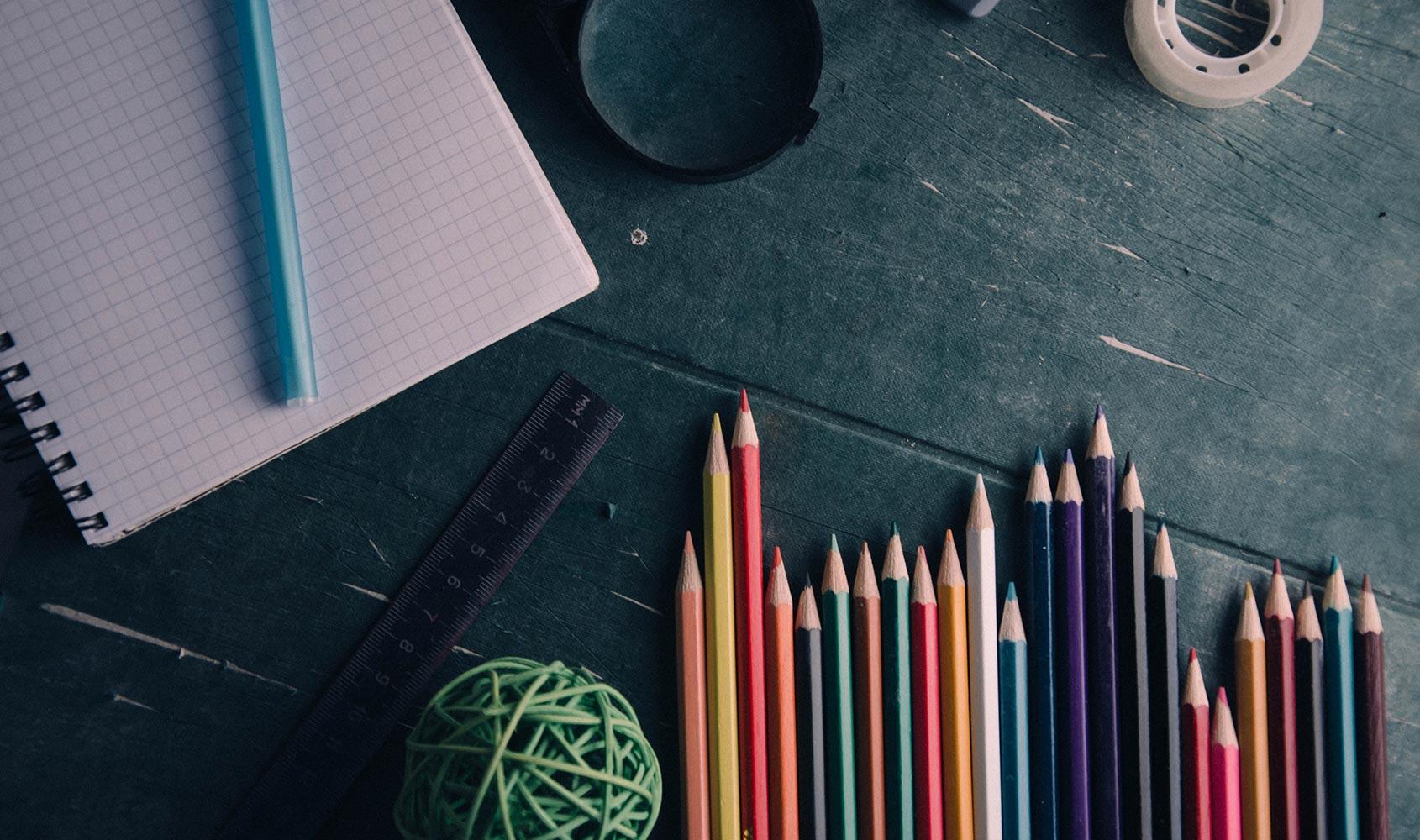 District Monthly Update
April 2022, Waltham Public Schools
We invite all Waltham Public Schools families, caregivers, and community members to take this survey on our communication practices. Let us know what we are doing well and where we can improve. The survey is anonymous and takes about 5 minutes to complete. It will be open through April 15, 2022.
Take the survey here at this link: http://WalthamSchoolSurvey.org
Health and Wellness
As part of our elementary Human Growth and Development program, we are putting together hygiene bags for our students. Our new elementary Human Growth and Development Specialist and McDevitt Health teacher, Amy Chiaravalloti was able to secure a donation from Hope and Comfort so that we can provide hygiene products such as soap, deodorant, shampoo, toothpaste, toothbrushes, pads and hand sanitizer to our 5th grade students. We hope to continue to secure donations like this from local agencies in order to support our students.

PBL Works Leadership Training Kickoff
Members of the District and High School Leadership team (Asst. Superintendent of Teaching and Learning Sarah Kent, Associate Principal Bobby Lyons, Director of History Derek Vandegrift, Grants & Communications Administrator Shelly Chin, and Director of Mathematics Valerie Alfeo) participated in a three day vision and leadership training on Gold Standard Project Based Learning as part of the high school's education plan to promote more relevant, rigorous, and engaging instruction through authentic inquiry and projects that deepens student learning and self-efficacy. The district received funding support from the Barr Foundation to engage in two year learning network with PBL Works. Over the summer, 35 WHS educators will participate in a PBL 101 Workshop.
SOCIAL EMOTIONAL LEARNING & WELLNESS
SEL Caregiver Feedback Online Session - Tuesday, April 26 from 6-7 pm.
The District Social Emotional Learning (SEL) Working Group has been working to create an SEL District Learning Plan. In an effort to have a shared community vision for SEL, the team is working to collect feedback from our students, staff, and families. They will be collecting information about desired SEL goals for our students and sharing information about options for a new SEL curriculum at the elementary level.
They will be hosting an SEL Caregiver Feedback session on Tuesday, April 26th from 6-7pm. If you are interested in offering feedback on a new SEL elementary curriculum and overall SEL practices please complete this FORM and the meeting link will be sent to you.

BASIC RIGHTS IN SPECIAL EDUCATION WORKSHOP ON MAY 3
A Workshop for Parents and Professionals

Date: May 3rd, 2022
Location: Virtual Zoom
Time: 6:00pm – 8:00pm
Presenter: Lynne Hanley
Please e-mail Lynne to register and a zoom link will be e-mailed to you to join the presentation: lynnehanley2@gmail.com
The Basic Rights workshop provides families with an introduction to their rights and responsibilities under:
• Individuals with Disabilities Education Act (IDEA)
• Massachusetts Special Education Law
SHOUT OUT TO MACARTHUR 5th GRADERS
MacArthur Thinks Big / Gives Big
5th Graders in Mrs. Meconiates's class at MacArthur School coordinated a food drive to support our local Waltham Community between February 28th and March 21st. The students tallied the number of food items collected each day and published them on a poster in the lobby (see below). This led to increased excitement for the collection schoolwide! We are so proud of these 5th graders and their focus on making the Waltham community a better place.
PARENTING AWARENESS CONFERENCE CHANGED TO MAY 21
Keynote Speakers * Workshops * Community Resources *

The goal of the 3rd annual Waltham Parenting Awareness Conference is to connect and empower parents to be strong advocates for themselves and their children. Parents will have the opportunity to contribute to and engage in meaningful conversations, and gain insights alongside other parents and professionals on topics that matter most to them. This year's conference will be in person with access to interpreters. Stay Tuned for more.
WPY INTERNSHIP DEADLINE FRIDAY, APRIL 1
About WPY Summer Internship Program:

6-week paid internship program starting July 6 thru August 12. The program is open to Waltham students ages 14 and up. Participants typically work 15-25 hours part-time, but some sites require more. In addition to tasks at the internship site, students must participate in Career Talks, paid career exploration workshops, and professional development for 2 hours per week.

The Application Process:
You can information about the application process here: https://bit.ly/wpy-internship-application-process-2022.


Internship Sites and Job Descriptions:
We have a wide range of internship opportunities in our program. Please check out our job descriptions for summer '22 internship sites: https://bit.ly/2022-Job-Descriptions.

KINDERGARTEN REGISTRATION FOR 2022-23 SCHOOL YEAR
WELCOME CLASS OF 2035! Ready...Set...Register for Kindergarten!
Your child will be eligible to enroll in kindergarten if they were born between September 1, 2016 - September 1, 2017, and live in Waltham with a parent or legal guardian. Information to register your student for the 2022-2023 school year is posted on the Waltham Public Schools Kindergarten Registration page along with our new Online Form and guide to help you create an Aspen Account and fill out the registration form. Please contact the Parent Information Center (PIC) by email or phone 781-314-5524 (English) 781-314-5668 (Spanish) to make sure your child is on our list, to add your child so that you will receive communications and mailings for Kindergarten registration, or if you need assistance with the registration process. It is strongly encouraged that you register your child before May 1, 2022, so that the district can plan accordingly for the start of the school year.
Families wishing to participate in the Dual Language School lottery must notify a member of the PIC office at the time of registration. The Dual Language School lottery will be held on May 5, 2022 (time TBD), and to qualify you must submit all required documents before May 1, 2022. We look forward to welcoming your child and working with your family throughout the registration process.
WPS SUMMER 2022 ACADEMIC PROGRAMMING UPDATES
As spring approaches, the district has begun planning summer programming for students. As of March, the following academic programs will be in place based on teacher referrals and student need or per student's Individualized Education Plan. More details to follow from your school or appropriate department. A small number of enrichment programs will be provided by the district for a tuition or no cost (details to be provided next month!).
ELEMENTARY PROGRAMMING
Title I Elementary Program @ Plympton (July) by teacher referral
ELL Elementary Summer Institute @ Whittemore (July) by referral from Multilingual Dept.
Comprehensive Elementary Special Education Programming @ Stanley (June 27 - August 11) as per IEP and Office of Pupil Services
MIDDLE SCHOOL PROGRAMMING
Title I Middle School Step Up Program @ Kennedy and McDevitt (July) by teacher referral

ELL Secondary Summer Institute @ McDevitt (July) by referral from Multilingual Dept.
Comprehensive Secondary Special Education Programming @ Kennedy (June 27 - August 11) as per IEP and Office of Pupil Services
HIGH SCHOOL PROGRAMMING
ELL Secondary Summer Institute @ McDevitt (July) by referral from Multilingual Dep
High School Credit Recovery @ McDevitt (July) by referral from high school
Comprehensive Secondary Special Education Programming @ Kennedy (June 27 - August 11) as per IEP and Office of Pupil Services
Work Transition @ WHS (June 27 - August 11) as per IEP and Office of Pupil Services
REMINDERS & UPCOMING DATES
Ahead of celebrations, we would like to wish a Ramadan Mubarak to all those observing this holy period.

SCHOOL COMMITTEE MEETINGS

APRIL 6 & 27, 2022
GOOD FRIDAY
APRIL 15, 2022
SPRING VACATION
APRIL 18-22, 2022
EARLY RELEASE DAY - ALL SCHOOLS
APRIL 29, 2022
Waltham Public Schools Communications
#OneWaltham
Welcome to Waltham Public Schools! We serve more than 5,600 students from diverse backgrounds with courses and activities designed to prepare them for success in the 21st Century. Our vision is to provide
a world-class education to ALL students by developing their heads, hearts, hands, and voices, and to inspire them to become critical thinkers, problem-solvers, designers, builders, innovators and social entrepreneurs who make contributions to our diverse communities, nation, and global world. We strive to be the first choice of all families in the wonderful #OneWaltham community!