Press Play
Monthly Newsletter for Child Nutrition Administrators
_____________________________________________________________
LISTEN TO THE LATEST NEWS
2023 Texas Summer Mandate Notification and Waiver

Texas Legislation requires school districts to participate in a summer meal program if 50% or more of the enrolled children are eligible to receive free/reduced-price NSLP meals based on the March 2020 claim. TDA allows mandated schools to request a waiver from participating in a summer feeding program by completing the waiver section of the Texas Summer Mandate screen in TX-UNPS. The waiver opens on November 1 and must be completed by January 31. TDA has notified mandated districts via email to submit their intent in TX-UNPS. For more information, click here.
Onsite Monitoring Forms Due February 1
For CEs who operate NSLP and SBP, onsite monitoring forms must be completed by February 1. All NSLP sites must be reviewed once, and 50% of breakfast sites must be reviewed once. Find the monitoring forms on SquareMeals.org under Administration/Forms.
NSLP Annual Financial Report
The 2023 Annual NSLP Financial Report (FY2022 data) is now open. The report is due March 31. Join us for in-depth training on March 1. The registration link will be posted soon.
_____________________________________________________________
School Breakfast Week: March 6-10
It's time to gear up for School Breakfast Week 2023! Check out
SquareMeals
for planning tools.
_____________________________________________________________
USDA Foods SY23-24
This month, don't forget to submit your contract packet for USDA Foods for SY23-24. Go to TX-UNPS > Food Distribution Packet to find your contract. Be sure to change the program year to 2023-2024, and then update your agreement to reflect current contacts and the programs you want to participate in. If you plan to participate in DoD, complete the jotform
here
. We will host a training on allocating funds on January 25.
_____________________________________________________________
Attention New Directors!
It's time to start preparing for Spring Reports! A big part of being prepared is having a master list.
What is a master list?
A master list contains detailed information about all students (free, reduced-price, and paid) enrolled at each site that may be useful for program planning, eligibility determination, verification, or other needs. The list commonly includes the following information:
Student's name
Student's date of birth
Campus location
Eligibility status
Date of eligibility determination
Date and notation of any changes in status grade level
Source of eligibility status (may be more than one)
Teacher
This list can be maintained through the POS system or Excel or even be handwritten.
Why is this so important?
Every year we are required to report enrollment and free/reduced information through the verification and CEP reports. The best way to ensure the reporting of accurate information is to maintain accurate information! Utilizing a master list helps you to know if students qualify for benefits through DC, application, or by extension from another student.
Refer to ARM Section 20 for more information. Also, join us for the Spring Reports class on March 1 for a detailed look at the master list.
_____________________________________________________________
DEAR ROSIE,
My New Year's resolution is to get more organized, but last year my desk looked like a bag of opened confetti poppers. I thought my claim was due on the last day of the month, but I just realized it was actually due on the 29th!!! That day has come and gone like my winter break. What do I do?
Sincerely,
CLAIM WITH NO NAME
Hi
CLAIM WITH NO NAME
,
Yikes! What a New Year's Nightmare! The deadline for filing claims is 60 calendar days (not two months) from the end of the claim month. So, it's really important to check those claim deadlines and pencil them in on your calendar. TDA has created a list of these deadlines, which are available for download here.
Fortunately, TDA does allow CEs to file one (1) late claim in a 36-month period. You only get to do it once, so you need to stay on top of those claims! To request the one-time exception, CEs must submit a corrective action plan to BCT.BOps@TexasAgriculture.gov, indicating the following:
Reason for submitting the late claim
Actions the CE will take to avoid repetition of the situation
Actions the CE will take to prevent any future late claim submissions
Signature of an authorized CE representative (someone listed in TX-UNPS)
Want to know more? Check out ARM section 20, pages 43-45.
Sincerely,
ROSIE
_____________________________________________________________
TURN UP THE VOLUME: DEADLINES APPROACHING
JANUARY 15

SFSP Application Opens
JANUARY 26
(suggested) Schedule 2nd Health Inspection
JANUARY 29
November Claim Due
JANUARY 31
FDP Contract Packet due in TX-UNPS
Summer Mandate due in TX-UNPS
FEBRUARY 1
Onsite Monitoring complete for all sites
FEBRUARY 28
Board approved MRPC Local agreement due to join the Region 10 Multi-region Co-op for SY23-24
MARCH 1
CEP Report Opens
MARCH 6-10
School Breakfast Week
MARCH 21
CEP Report Due
MARCH 31
Financial Report Due
_____________________________________________________________
_____________________________________________________________
REQUEST TIME: REGISTER FOR A CLASS
_____________________________________________________________
ESC REGION 11 CHILD NUTRITION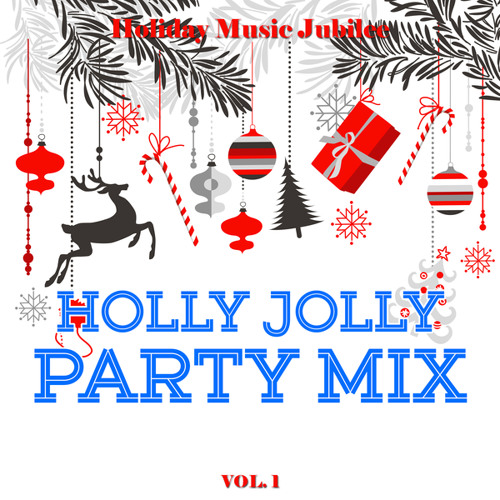 Clairdee
Bringing in a Brand New Year by Clairdee
PA 1.5.23
JK 1.6.23
BM 1.6.23