Dona Flor
Presented by Sarah Wilson EDEL 411 Section B
A Tall Tale About a Giant Woman With a Great Big Heart
Mora, P. (2005). Dona flor. New York: Random House, Inc.
Information About The Book
Title: Dona Flor
Author: Pat Mora
Illustrator: Raul Colon
Genre: Fiction
Theme: Being kind and respectful to all people!
Awards:
The Golden Kite Award Book
Pura Belpre Award

About the Author
Pat Mora is an author of many types of writing. From poetry to nonfiction and children's books like Dona Flor. Pat is from El Paso, Texas and now lives in Santa Fe, New Mexico. Ms. Mora is a former teacher and university administer. Pat Mora is a national speaker that shares about literacy to educators and children. To find out more information about Pat Mora please visit the link below.


About the Illustrator
Illustrator of many picture books for children. Raul Colon's style is recognized in both book publishing and advertising. Raul lives in New City, New York.

First collaboration with Pat Mora and Raul Colon

Tomas and the Library Lady

An illustration from the book

Raul Colon works with a combination of watercolor washes, etching, and colored and litho pencils.

Raul Colon

Illustrator of many picture books for children
Criteria for High Quality Multicultural Literature
1. Names of characters should be culturally authentic and their personalities should reflect believable attributes. This book is culturally authentic in the names of the characters. The main character's name is Dona Flor and she lives in the Southwest of the United States. Her personality reflects a women of a Spanish background.
2. Honor and celebrate diversity as well as common bonds in humanity.
This book displays that kindness should be everywhere and not just from certain people. It shows that even doing something little like helping your neighbors can make a big difference in someones life. Kindness should be shared all over the world.
3. Characters should be portrayed as unique individuals within a culture.
The characters in this story are definitely unique. The main character Dona Flor is a giant lady with a big heart. This shows that just because someone is tall or giant does not mean that they are mean and cannot have a big heart. Also that something small like a small cat can make a great big commotion no matter what the size. Dona Flor is one of a kind in her culture and does anything to help her friends and animals.


Dona Flor Lesson Idea
Grade Level: 2
CCSS RL.2.3 Describe how characters in a story respond to major events and challenges.
The students will recognize evidence from the story that shows Dona Flor's character traits, her kindness to help her neighbors and save them from a scary creature.
Lesson Procedure
The teacher will share a personal example of an act of kindness. Then share examples of kindness from throughout the world to show that even across the world people are showing acts of kindness towards one another.

As the story is read the teacher will share that Dona Flor is faced with a conflict or challenge to find the creature that is scaring the neighbors so that she can save them.

Students will be asked to give a thumbs up when they see Dona responding to her challenge by going on a search to find the cat.

Why did Dona want to find the cat? Why did she want to save her neighbors? How do you think she was feeling on her adventure to find the cat? How would you describe Dona Flor and her character?

Students will write a story about a time that they helped someone out of kindness. Themes of kindness, team work, uniqueness, and respect will be discussed.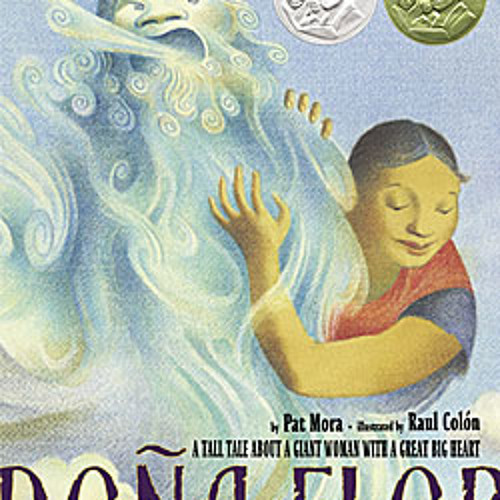 Slwilson9
Dona Flor Smore by Slwilson9