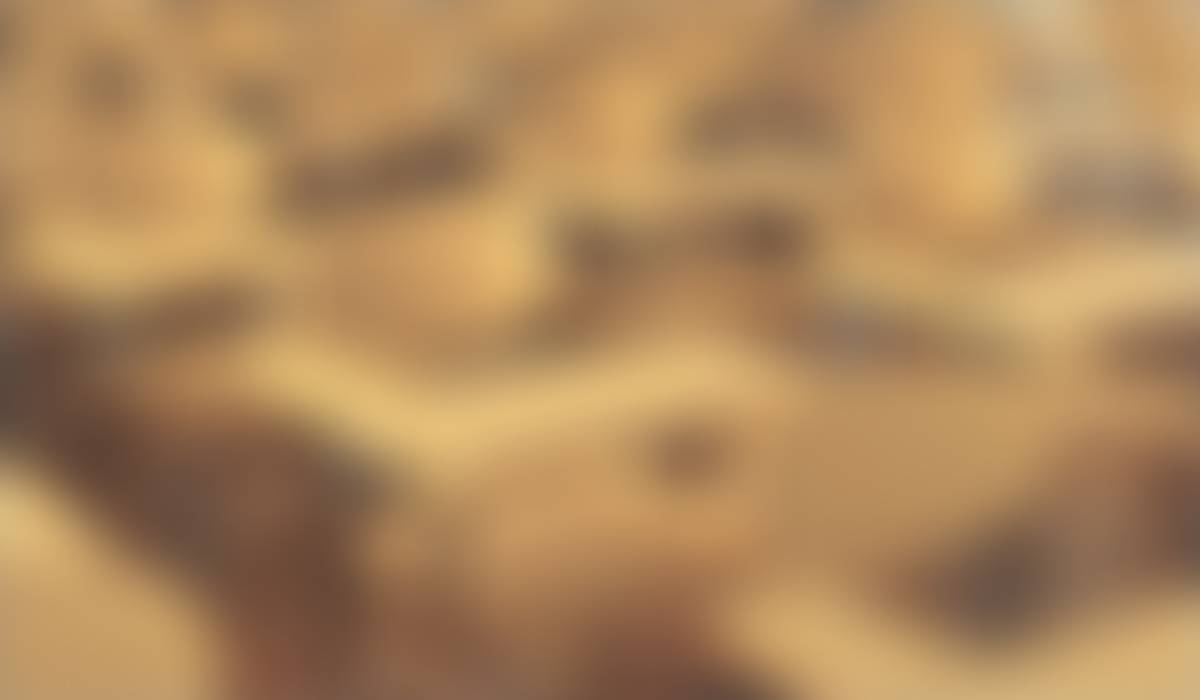 SVS News
Susitna Valley Junior/Senior High School: "Home of the Rams"
SPECIAL EDITION: STUDENT MANAGEMENT
UPDATES TO SCHOOL SAFETY & STUDENT MANAGEMENT
As we roll into this school year, we are focused on a few things to help bolster our learning environment and keep it safer for everyone.
Here at Su Valley, we will be focused on behaviors detrimental to our overall school climate. We are in the process of hiring a School Safety Coordinator to work in conjunction with Principal Shelby. A safe and welcoming learning environment is a priority for all students. This extends to bus transportation to and from school.
We want all students to feel safe and comfortable in a top notch learning environment. We are committed to supporting students and staff to make this a priority.

Please see the following below, with specific UPDATES for your attention listed below each link.
Student/Parent Handbook 2022-2023 (Su Valley expectations and policies)
Bussing Transportation (MSBSD Student Handbook; Bussing expectations and policies)
One to One Student/Parent Handbook (Technology device policies)
This communication will serve as parent notification of our policies and expectations.
Please don't hesitate to reach out. We are here for you. Thank you for sharing your children with us!

Partners in education,

Lisa Shelby, SVS Principal
907-733-9300
UPDATE/IMPORTANT INFORMATION IN SVS STUDENT HANDBOOK
TARDY POLICY
Please review our tardy policy.
Being tardy to class is a disruption to the learning environment.
3 or more unexcused tardies (in any class) per week will result in a lunch detention.
Being consistently/habitually tardy will result in a referral to administration for additional support and/or progressive discipline actions.
Being more than 5 minutes tardy (unexcused), will result in a referral to administration
SCHOOL-WIDE DISCIPLINE PLAN / EXPECTATIONS

Please review our discipline plan policies.
ELECTRONIC DEVICES IN THE CLASSROOM POLICY
Please review our policy on electronic devices in the classroom, specifically, cell phones.
Having a cell phone in school is a student choice, not a right. These are brought to school at their own risk, and tend to be items that are frequently stolen. SVS is not responsible for the theft or loss of these devices.
Cell phones may not be used by students in classrooms, and must be powered off or on silent mode (non-vibrate).
Cell phones must be stored in the classroom location as determined by the classroom teacher, during that class.
Refusal to comply will will be considered insubordination/willful disobedience, and will result in an administrative referral and subject to the school-wide discipline plan.
Cell phones are not allowed in restrooms or locker rooms.
If a parent needs to get in touch with a student during classroom times, they can call the front office at (907) 733-9300, and we will make sure the students gets the message, and responds accordingly to the message urgency.
BANNED / ILLEGAL SUBSTANCES POLICIES
Banned / Illegal Substances Updates
Please review the banned/illegal substances policies
Vape Detectors have been installed in all restrooms and lockers rooms. Use of banned/illegal substances in these areas will send an immediate alert to school administration.
Metal detection wands may be used if administration has reasonable suspicion of vaping use/possession, and students are not compliant or not producing devices.
Per MSBSD School Board Policy 5144.01, No student may possess, ingest, deliver, or sell alcoholic beverages, near beer, products containing alcohol, or other non-alcoholic beers and cocktails, illegal drugs (controlled substances), synthetic/herbal drugs, tobacco, tobacco products, nicotine delivery devices, any other intoxicants, or substances purported to be alcoholic beverages or illegal drugs. Students shall not smoke/vape any substance or otherwise use or possess vape/illegal substance device products (paraphernalia) anywhere on school property or at any school activities during or outside of school hours.
No student may be under the influence of alcoholic beverages, illegal drugs, or any other intoxicants. Under the influence means you consumed alcohol, illegal drugs, and/or an intoxicant. Being under the influence is prohibited, and there is a zero tolerance policy.
Possession of a banned or illegal substance shall include lockers, backpacks, and vehicles. Principals or their designees may search a student or student's property for specific items if he/she has reasonable grounds for suspecting the search will turn up evidence that the student has violated or is violating either the law or the rules of the School District or of the school. If a student refuses a legitimate search demand, disciplinary sanctions may be applied adequately to the suspected violation regardless.
More than one student in a bathroom stall will be grounds for a search. All illegal / banned items may be delivered to law enforcement authorities. Students and/or parents may not regain possession of confiscated illegal / banned substances or items.
NOTE: All athletes are subject to TAD (Tobacco, Alcohol, Drug) guidelines and penalties as outlined in the ASAA handbook.
Sanctions for Tobacco / Vapes / E-Cigarettes will be as follows:
First offense: 2 day out of school suspension and completion of assigned tobacco cessation lesson(s)

Second offense: 3 day out of school suspension and completion of assigned tobacco cessation lesson(s).

Third and later offenses: Up to a 10 day suspension and completion of assigned tobacco cessation lesson(s).
Sanctions for Banned / Illegal Substances (possessing/attempting to possess, under the influence):
First offense: Minimum of 5 day out of school suspension up to and including semester suspension.

Second offense: Minimum 30 day out of school suspension up to semester suspension.

Third offense: Minimum semester out of school suspension.
Sanctions for Banned / Illegal Substances (selling/attempting to sell):
Long-term suspension (10 days up to semester out of school) or expulsion (permanent denial of school attendance in the MSBSD).
UPDATES / IMPORTANT INFORMATION IN STUDENT CHROMEBOOK ASSIGNMENTS
Please review the One to One Parent/Student Handbook for technology policies.
Your child has been issued a laptop computer to improve and personalize his/her education. MSBSD makes every effort to equip parents/guardians with the necessary tools and information to ensure safe use of the devices in the home. There are several responsibilities assumed by the parent/guardian. These responsibilities are outlined in the handbook.
UPDATE TO MONITORING STUDENT USE
The parent/guardian is responsible for monitoring student use at home, and away from school. The best way to keep students safe and on-task is to have a parent/guardian present and involved.
MSBSD will utilize an internet filtering and monitoring solution on district Chromebook devices both on and off school campuses. Parents will have access to a Parent App that will provide visibility and control of filtering and access outside of established district schedules. There is a QR code on your student's device, which will direct you to this Parent App.

REPLACEMENT COSTS
In the event of equipment being lost, stolen or damaged, to ensure equipment is available to students MSBSD is required to repair or replace equipment. The intent of this fee schedule is to establish standard fees for equipment repair and/or replacement. Legal title to the equipment belongs to the district and shall at all times remain with the district. *Please see the handbook for the outlined fee schedule for equipment repair and/or replacement.
VIDEO: MSBSD Technology - SEE SVS STUDENTS AND STAFF IN ACTION
UPDATES / IMPORTANT INFORMATION IN BUS TRANSPORTATION POLICIES
Please review the MSBSD Handbook, specifically pages 18-22.
REGULATIONS GOVERNING PUPILS RIDING SCHOOL BUSES:
Alaska statutes do not mandate pupil transportation. School bus transportation is provided as a courtesy and is a privilege, not a right. If a student's conduct is such that the health, safety, comfort, or the well-being of others is jeopardized, on or off the bus, a school district official may deny the privilege of riding the bus. Specific rules and expectations for minimal conduct expectations to protect the health, safety, comfort and well-being of others on bus transportation is outlined in the above handbook.

Sanctions for violating Bus Transportation conduct expectations are as follows:
The bus driver will complete a bus conduct report write up for infractions. This write up will be forwarded to school administration for disciplinary action.
Progressive discipline policies will be applied, and may include a verbal warning, lunch detention, or suspension from bus privileges for a short time or indefinitely.

1st conduct report - verbal warning, or lunch detention (up to suspension of bus privileges)
2nd conduct report - lunch detention (up to suspension of bus privileges) & parent notification of probationary bus riding privileges
3rd conduct report - minimum of 3 day suspension of bus riding privileges & parent notification
4th conduct report - suspension of bus riding privileges of length to be determined by school administration

Habitual misconduct may result in permanent suspension from the privilege of bus transportation. Habitual misconduct may accrue from year to year, and progressive discipline steps may be skipped per administrator discretion, leading to immediate suspension of bus transportation privileges.
Suspension from bus transportation does not excuse the student from school attendance.
ARTICLES WE HAVE READ RECENTLY. YOU MAY FIND SOMETHING THAT INTERESTS YOU.
SVS Vision:

We aim to provide students with the necessary tools to achieve their full potential.
SVS Mission:
In collaboration with family and community, we will build strong relationships and share challenging, innovative instruction to inspire student passions, potential, and the ability to think critically and creatively.
Susitna Valley Jr/Sr High School Contact Info
Lisa Shelby
Lisa is using Smore to create beautiful newsletters