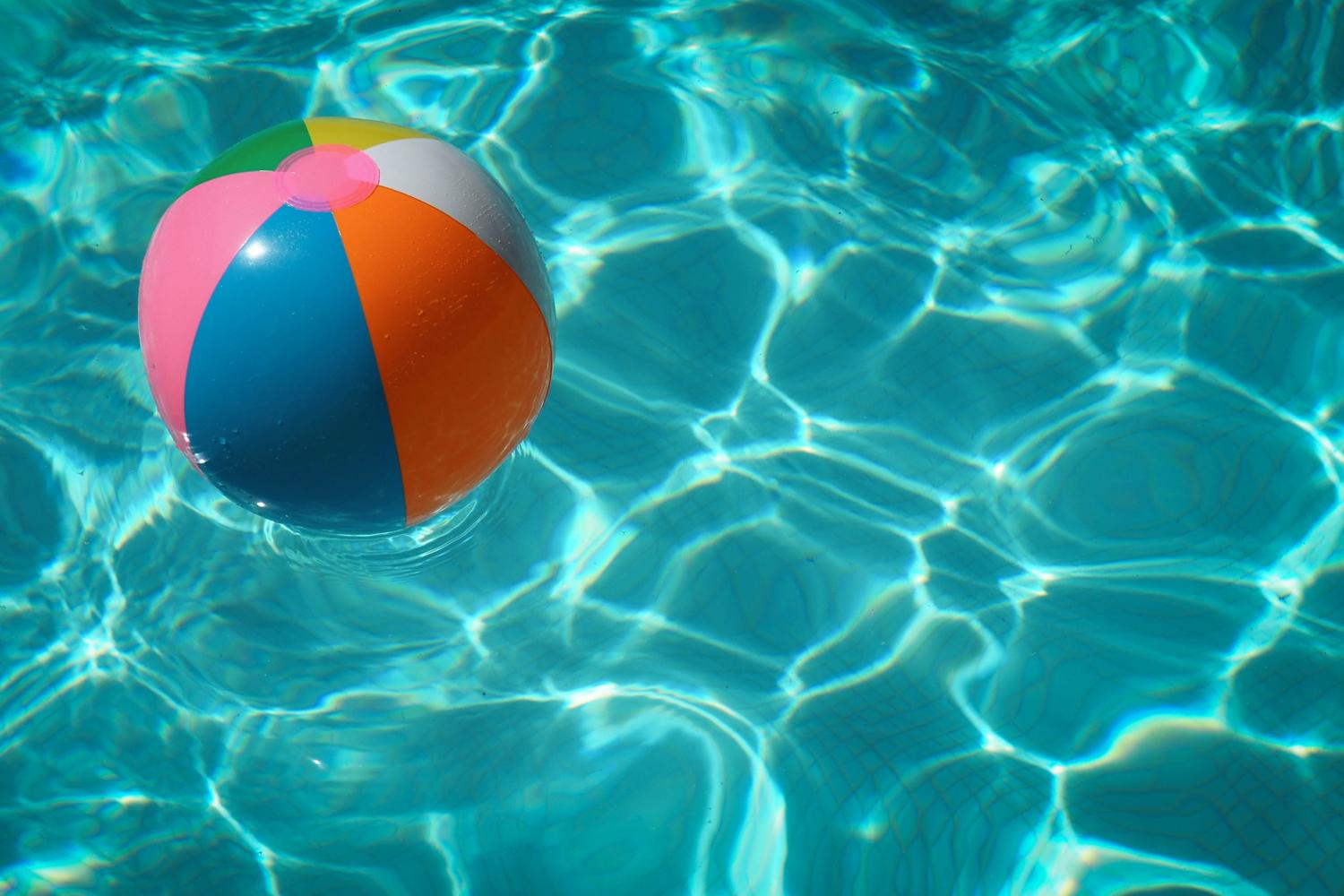 Hello Foster Families
August Update
Dear Foster School Community,
We hope you are having an enjoyable summer and are staying cool with the recent heat wave that everyone has been experiencing. Our custodial staff has been working hard to get the building cleaned and ready for the start of the school year. The staff is eager to have our students back in our school. Together, students, parents and staff will all need each other to ensure that we have a successful school year.
I want to take a moment to thank our outgoing PTO President Kelly Hoppe for helping ease me into the Foster School Community and for making me feel so welcome. Our new PTO President, Melissa Sadler has also been so supportive and has been fabulous at helping me prepare for the school year and starting the work that the PTO does to enrich the lives of our students.
I know that the past few years have been challenging for the Foster School Community for many reasons. While everyone is hoping for a return to pre-pandemic routines, something educators, parents and children all desire, there may still be times where we will all need to be flexible. The potential for a new school will present some new challenges. I am confident that working together, we can make this an exciting opportunity to create some new traditions if the project moves forward.
For those families who are new, the front office team is ready to support you through the school year. I am the new Principal, Mr. Scheufele. Mrs. Newell is our veteran Assistant Principal, who will be working with me as a team. We both have had experience as educators and administrators and love what we do to support students. The incredible Mrs. Sandberg is our year round administrative assistant who has been working hard making sure our students are registered and ready to start the new year, as well as ordering supplies for the whole school. Mrs. Wanty is another fabulous administrative assistant who is with us when the school is in session helping to support families and staff on a day to day basis. Our school nurse, Mrs. Vigneau, is here to support the health and wellness of our school community.
The amazing Foster Staff is already preparing for the upcoming year. In addition to the work being done by our custodians, our teachers and paraprofessionals have been meeting with me over the last weeks to help me learn about Foster Elementary School. The time they have taken out of their vacation to work with me has been greatly appreciated. The staff is eager to come into school and get prepared for our opening day!
This is a good time to remind everyone that the site engineering work began on August 10th and runs through September 5th. The exterior of the school property, including parking lots, playgrounds, softball fields, basketball and tennis courts are closed to the public. This is for everyone's safety. Please help us make sure the engineers can do their work without distraction, so that it will be completed by the opening of school.
As a result of this work, things may look a little different for the school walk-about that has traditionally taken place before school opens. Please plan on the afternoon of September 1st from 1:30-2:30. We will not be able to have a treat on the playground, but the PTA will have something special for the students to take with them at that time. I will put out further information within the next week.
Class Assignments: These will be emailed to families along with a teacher letter on/about Friday, August 19. We know you are very aware of how much consideration/work goes into class placements each and every year. Thank you for understanding that changes and requests cannot be made after the placement emails come out. Due to privacy reasons, we do not send the entire class list out to everyone.
Breakfast and Lunch: This year, due to State Government Assistance, lunch and breakfast will be served free of charge. The monthly menu will be found on the HPS Website, and students who would like a school lunch will simply order it when they get to school. It should be noted that all school provided lunches are peanut/tree nut free. This year, there will also be a continuing breakfast program (also peanut/tree nut free) for students who wish to partake in that. There will be one "grab and go breakfast" offering daily (please see monthly menu).
Please be aware that there will be charges for second helpings and other things like milk and water, when purchased without a lunch. It is recommended (but not required) that families set up an account with SchoolCafe to pay for any of the extra choices. If you choose not to use this to pay for any extras, families will need to send in a check to the cafeteria. The checks should be made payable to HPS Food Services with your child's full name on the subject line. More information will come from the Food Services Director soon.
Financial Assistance: Please also know that if any of our families need financial assistance at any time or for any reason during the year they should contact the school Adjustment Counselor, Jaclyn Duggan, who will keep all such requests confidential.
Schedule: We have done extensive work to make sure that the elementary schedule is equitable across all four elementary schools and also includes the teaching and learning minutes that are required by DESE (Department of Elementary and Secondary Education). The new schedule will provide time on learning prescribed in all areas of the curriculum as well as time for social/emotional learning and recess which will precede lunch in every grade level. There will also be a snack time in every grade level and a recess/snack time in grades K-2.
Special Note: On the first day of school for grades 1-5, Tuesday, September 6, (see dates below) your child will come home with several forms that need to be filled out (emergency contact information etc.). A swift turn-around of these forms will be greatly appreciated as they are very important for the administration of the school. We really appreciate the time that families put into making sure all of the forms are returned, as we understand how busy the first few days of school can be.
School Hours: On another note, our school day begins at 8:10, and teachers are officially on duty at 8:10 (before that time, they may be in meetings, conferences, or preparing for the day), so it is very important that children do not arrive until 8:10 as there is no adult supervision available. This is the same start time that we had last year. Dismissal will be at 2:30 P.M.
A full listing of our wonderful staff will be on our website in September. New staff will be introduced in another letter from me once our hiring is complete.
We have a few more reminders:
Electronic Devices: Please be aware that many experts recommend that children not be on Social Media until at least thirteen years of age. That being said, we understand that personal preference prevails in a given family. We just want to make you aware of the fact that we do not allow students to have their own personal devices (like phones and watches as they are impossible for staff to monitor and interrupt instruction) that can access the internet in the classrooms. If they do bring them to school (at their own risk) they can be off and in their backpacks. We give them lots of digital experiences by integrating learning with school owned IPADS, Chromebooks, and laptops while taking age/grade level into account. The Foster Handbook has further information on this topic.

Electric Scooters: Thank you for understanding that we cannot allow these scooters on school property as we have so many people at arrival and dismissal, and we want to keep everyone safe!



Important Dates to Remember:
On/about August 19: Class assignments and teacher letters will be emailed to families.
Thursday, September 1 – Walk-About to the Classroom for ALL Families. More information is coming next week. We anticipate it being from 1:30-2:30.
Tuesday, September 6 – First Day of School for grades 1-5. No School for Kindergarten.
Wednesday, September 7 - Kindergarten Meet and Greet and Group Conferences/ Bus Orientation: There will be more information about this coming next week.
Thursday, September 8 – First Day of School for Kindergarten.
HALF DAYS:
Each month (except September), typically the first Wednesday of the month, Foster School will have early dismissals. The purpose of early release is to provide time for faculty meetings, training, professional development, and parent-teacher conferences (see underlined dates). Information about scheduling parent conferences will come at a later date. The following are scheduled are dismissal days for Parent Conferences:11/16/22, 1/31/23, 2/1/23, 4/5/23, dismissal is at 11:30.
Professional Development: 10/5/22, 11/2/22, 12/7/22, 1/4/23, 3/1/23, 5/3/23, 6/7/23) dismissal is at 11:30
*Dismissal is also at 11:30 on 11/23/22 to begin the Thanksgiving Holiday. The last day of school also has an 11:30 dismissal time. This, however, does not become official until after the experience of lost hours due to delays in winter.
Please enjoy the remaining days of summer! We will see you soon.
Mr. Scheufele