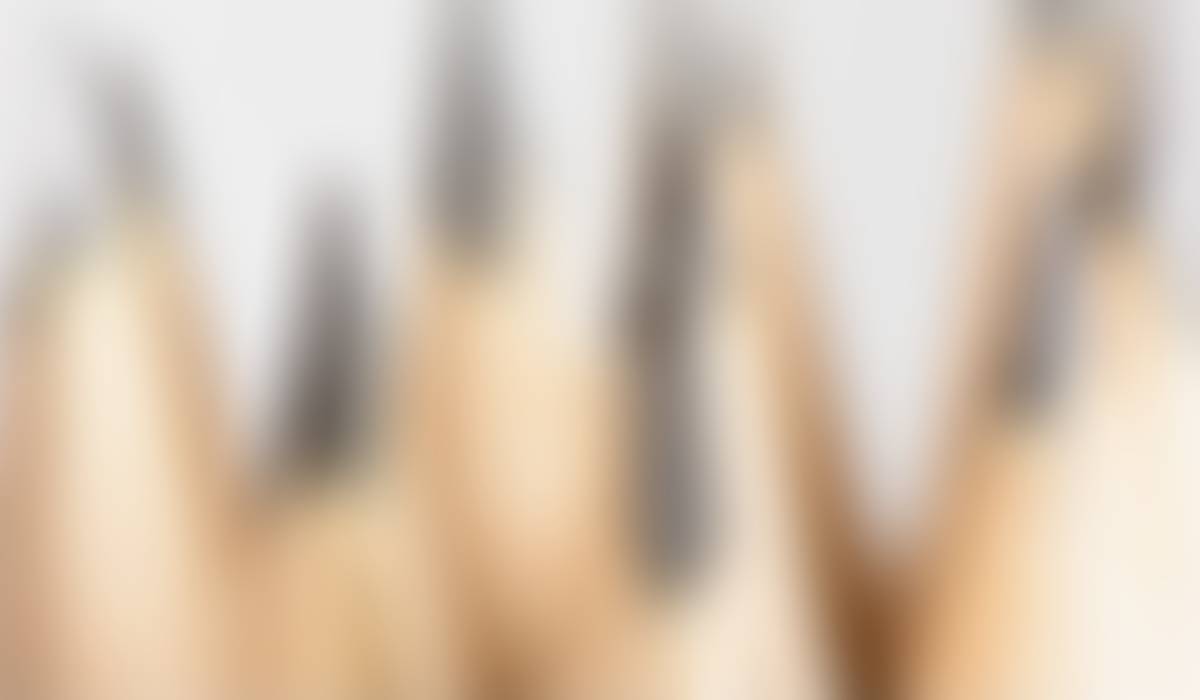 School Pointes
Maire third grader Alexander Nahas gives his sales pitch to Miss Caelin Micks.
Maire students open for business
Business was booming at Maire Elementary School on Wednesday during Market Day. Third graders in Shelley Maison, Caelin Micks and Danielle Miller's classrooms turned entrepreneurs for the day, selling an array of hot-selling items, from stretchy stress balls and pencil magnets to bookmarks and French marigolds.
In addition to goods, some students offered services. For example, soccer lessons with Colton Muzik came with a free soccer keychain.
Market Day is the culminating activity for the third grade Mini Society economics unit, in which students learned about human, natural and capital resources, profit and loss, supply and demand, opportunity cost, advertising and marketing.
"Students learned how to budget their time and money when producing their products – really how to run a successful business," said Danielle Miller.
The third graders had jobs, got paid weekly, and had the opportunity to be both consumers and producers during Market Day.
As business proprietors, "they had to figure out what would sell well," said Caelin Micks. "At times students also witnessed scarcity and high demand for their item."
For example, Nadia Dudus's 30 hand-sewn pillows sold out in approximately 10 minutes. To create each pillow, she sewed two pieces of fabric together, used transfer paper to place the designs, and stitched in a small pocket to make the Tooth Fairy's job easier in the event of a lost tooth.
Nadia did her research and understood her market before creating her designs, which included bunny, fox, panda, banana, snake, and Minecraft themes.
"I knew the boys would like Minecraft," she said.
Nadia Dudus displays two of her hand-made pillows that were so popular, they sold out in minutes. To console one disappointed customer, Nadia promised to make a custom order.
Students in Miss Micks's class wrote sales pitches in advance of Market Day.
"We discussed how it is important to acknowledge our potential buyer by their first name, tell them why you decided to create your product, show them something you think they would like, and encourage them to purchase something," Miss Micks explained.
Students also operated under certain constraints. For example, they could only spend $10 on their Market Day creation, but there were no limits placed on their creativity when it came to making use of items from around the house.
Other requirements in the Mini Society unit rubric were to make a certain number of products, meet deadlines, create products that were unique and helpful to others, create demand for their product, and produce a quality product that was neat, durable and eye-catching.
This hands-on project taught students real-world economics, with other lessons organically built in, such as how to control the crowds, provide good customer service, and make change.
"They have a practice Market Day to see how well their business does compared to others," Michelle Maison said. "Afterwards, they may think about changing the price or tweaking their product a little bit to meet customer demands and interest."
A highlight for each of the business proprietors was when they closed shop after a successful day of sales and frequented other businesses, using their class currency to purchase the goods produced by their enterprising classmates.
Pierce students present Utopian Society models
Pierce students Robert Kasza, Keenan Loucks, Savvas Zingas and Carter Erndt focused on tall structures when creating their Utopian Society project.
A military modular mecca. A clean air society. A floating castle. A water refilling station. The tallest structure.
These were the Utopian Society models students in Jane Plieth's Innovation and Design class at Pierce Middle School presented Monday morning. Grosse Pointe Park Mayor Michele Hodges and architect George Bailey served as judges, asking the students questions about the problem they were attempting to solve, the materials they used, and their methodology.
Mayor Hodges brought to her role as judge her municipal experience, while Mr. Bailey, owner of the architectural firm, Bailey Built, PLLC, asked questions related to structure and materials.
Each team took on a different problem for society, according to Mrs. Plieth. During their presentation team members were required to address the why (problem to solve), what (materials used), how (build methods) and where (location in the universe).
After the presentations, Mr. Bailey applauded the students for their courage, pointing out that their presentations were similar to what he experienced when he studied architecture as a graduate student.
"It takes a lot to put yourself out there," he said.

He encouraged students to stand behind their ideas and be proud of what they do.
"Your projects were big concept -- things people might say are far-fetched, but a lot of ideas started that way and people said it couldn't be done," he said. "So keep doing what you're doing. Believe in your ideas. Defend your designs and just make sure you can back them up and support them. That is the biggest takeaway I would give you."
Pictured with judges Mayor Michele Hodges and George Bailey are, back row from left, eighth graders Charleigh Miller, Nicholas Walsh, Dylan Williams and Lily McCracken. The team presented a water refilling station model.
Congratulations to Brownell eighth graders Russell Warner, right, and Maddox Barksdale, left, on winning first and second place, respectively, in this year's Grosse Pointe-Lakeshore Optimist Club public speaking contest. Placing third was Pierce eighth grader Rocky Bocci. Russell and Maddox will advance to the regional competition later this spring.

The 2022-23 Optimist Oratorical topic was "Discovering the Optimism Within Me." Since 1928, the Optimist Oratorical Contest has become the longest running program sponsored by Optimist International. The contest is designed for youth to gain experience in public speaking and provide them with the opportunity to compete for a college scholarship.
Getting the most out of College Night
College Night is around the corner, and counselors at Grosse Pointe North and Grosse Pointe South want to make sure students and their parents not only take advantage of this opportunity, but do a little homework in advance so they are prepared.
Beth Walsh-Sahutske, who chairs the counseling department at Grosse Pointe South, encourages students to start by making a game plan of what schools to visit. Here is a list of over 80 schools that will be in attendance.
"I encourage students to think about their college priorities and develop some questions around this," Beth said.
Here are some helpful suggestions adapted from The Princeton Review and below that tips from Forbes -- both resources that Beth recommends.
Before you arrive, do your research. Which representatives do you want to meet? What do you know already about that college or university and what more do you want to know?
Set your priorities. Focus your attention on schools that have a strong program in your intended major or offer scholarships to help pay for college.
Ask great questions. You can impress the college representative with a few thoughtful, well-researched questions. Try this list to get you started.
Dress the part. You only have one chance to make a good impression. This includes not only your attire, but whether you smile, make eye contact and are polite.
Go off script. Don't be afraid to stray from the plan and visit schools you may be unfamiliar with if they pique your interest.
Get contact information and use it. It never hurts to follow up with a college rep and ask more questions later! One more point of contact can demonstrate your interest.
Say thank you. You'd be surprised at the power of a personal thank you note. While the event is still fresh in your mind, send the college reps you spoke with a follow-up email or hand-written note to thank them for their time. Let them know you're interested in their school and ask any follow-up questions. Keep it short, polite and professional.
What's next? Talk to your parents and come up with a list of potential colleges to visit. Schedule a few campus visits for your top schools. And congratulate yourself for investing the time in your future! You have just taken an important first step.


*****

College Night 2023 is from 6 to 8 p.m. Wednesday, April 19 at Grosse Pointe South. There is free entry and no registration is required. For more information, call (313) 432-3519.


*****
Paying for College Presentation on April 13
Grosse Pointe South is hosting a virtual Paying for College presentation on Thursday, April 13, from 6:00 p.m. to 7:30 p.m. on Zoom. Click here to register. This is a great opportunity to get unbiased, professional financial aid information and get questions answered in real-time.

To watch a pre-recorded version of this presentation, visit this website for the "Financing Education Beyond High School" presentation. Topics include the elements of financial aid, the Free Application for Federal Student Aid (FAFSA), private resources available, and more.

Richard Elementary Principal John Kernan couldn't take his students out to the ball game – or even buy them some peanuts or Cracker Jacks – but he could treat them to a freshly grilled hot dog lunch on Thursday to celebrate Detroit Tigers' Opening Day.

"The start of the baseball season is a tradition in Detroit and its celebration has become a tradition at Richard," Dr. Kernan said.

Pictured are, from left, Shea Goddard, Jackson Mitchell, Teddy Harber and Gisele Goodlow.