American Dream 2.0
A fathers dream to come to America
To Good To Be True
Imagine yourself as a hard worker for an American company in India. Waiting for the big bang, you wait and wait until it finally hits you. All your hard work has finally happened. Your mission, should you choose to accept it, you must travel to America, home of the brave, and see what you can do to help a big company. Listen on how Roshan's father takes an exciting journey to a totally whole new country full of risks and excitement. His father gets one big chance, all or nothing, if he doesn't do a good job he goes back. The mission would horribly fail; he couldn't succeed and go big. But if he does succeed, he would make double the amount he has made in cash and live a happy life.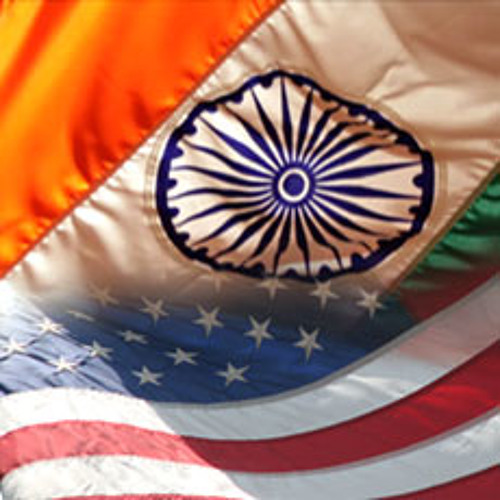 RoshanRaj
5_raj_INTERVIEW by RoshanRaj
Transcript
Roshan: So, why did you choose to come to America?
Dad: I chose to come to America for a better future and for better job opportunities. So in the early 90's, when technology was a booming field and I was growing up in India um I was working for a U.S. company in India and after working for two years, they gave me an option whether you know travel to the U.S. and immigrate on a skilled immigrant visa and I was happy with that opportunity and I decided ok I'm going to the U.S.
Roshan: What U.S. Company you were you working for that gave this great opportunity?
Dad: I was working for a Michigan based company called Syntel and they were a technology company building software for fortune 2000 companies and for the various the state governments. I was working for the state of New Mexico for building a large IT application and that is how I came to the U.S. to Santa Fe, New Mexico.
Roshan: Was it hard to leave to your comfort zone and to come to a totally new country you have never been before?
Dad: Well it was a little difficult because you are coming to a new country and leaving your parents and your family, kids of course you weren't born but Tanuka was just born she was just six months old and yeah was difficult but I was very excited because I was very young, I was 27 years old so there was lots of energy lots of passion and I was really excited and looking forward to go to the U.S.
Roshan: Did your company choose, where you're gonna go or did you have a any choice?
Dad: No I didn't have any choice because I was working on a particular project for the state of New Mexico so I had to go to Santa Fe, New Mexico.
Immigration 4 dummies






Immigration means the action of coming to live permanently in a foreign country. Immigration is a complicated topic and involves some steps. This topic can be complicated even for adults. But despite this long history and growing diversity, immigration remains a controversial­ subject in America. The questions of "who" and "how many" should be allowed into the country can be difficult to change.

T­he first step in immigration, no matter your age, is to apply for a visa. For citizens of some foreign countries, visas are required just to travel to the U.S for vacation. A student visa is another type of nonimmigrant visa. Other visas are granted to people who come to the U.S to work temporarily, and these visas are often easier to get for those who are prominent in certain fields -- athletes, artists, entertainers, professors or business leaders.

If someone wants to move to the U.S., he or she has to first fill out an application for an immigrant visa for permanent residence and submit it to a U.S. Consulate in the country of origin. Once the application has been submitted and any necessary fees paid, the applicant has an interview with a consular officer, who asks questions about the applicant's background and his or her plans for immigrating to the U.S. This officer then makes the decision whether or not to grant a visa. Having a visa doesn't guarantee entry into the U.S. It allows the holder to travel to a "port-of-entry" where an immigration inspector decides whether or not to let the visa holder into the country. They have this just for a double check.

Although immigration is complicated, it can be easy for others. Anish was one of the others. "Immigration, I thought, would be the scariest thing, but really it was quick as Ferrari's. I was in and out. I first filled out a form, and then I was interviewed. I was given my visa. The port-of-entry guy at the airport gave me a stare like he was reading me. He asked me a few questions like why am I here. I answered saying for business. He looked at my visa and he spoke the magic words. Welcome to the U.S.!" explained Anish.

Immigration is one of the most common topic throughout the world. U.S. has many of immigrants. From the Mayflower and Plymouth R­ock in the 17th century to Ellis Island and the Statue of Liberty in the 20th, the U.S. has many symbols of its strong immigrant tradition. Immigration is a complicated topic, even for adults. There many steps that can take forever while some can be a breeze.
The test you have to take to become a U.S. citizen
The Key 2 Success
You should always take risks and never give up and when it comes to business as a foreign worker, try to travel to new places because for a better future for your money and family, and because if you don't do well in America you won't be unemployed, you would go back to the country in which you came from. It's a win saved situation. There is no loss. You must also never give up because never giving up is key to a successful life.

You should take risks when you have the option to go to America because the unexpected might just happen. Some risks can decide a life though so always be careful One reason why folks take risk in business to support your family. If you have a family in a foreign country it would be very great if you can give them financial support in life. It is always good to make some money. Money can be earned by even taking some risks. You should also take risks when you have the option to go to America because you can't lose. What I mean is that if the American company doesn't need your service anymore they will sent you back to continue working for the same company in a different place or help another company out. It happens to be a win saved situation because you can do good and get a promotion or win and go to a new company with a better salary, or be saved because you won't be fired just moved back.

In business you should never give up. "There are no right and wrong ways to work in this business, but there are some basic common-sense practices. Work very, very hard and always be prepared; never give up; and once you get the job, give them more than they ever expected: - Shine!" This quote, said by Jimmy Smits, an American actor states that you must never give up and give more than the limits.

In life you must always take a chance, and also in work. You should take risks because you can have a better future in terms of money and lifestyle. You can support your family and because it's a win saved situation. Your money will be increased; you can support your family in financial support, and because you can't lose. You can only be a winner or be a survivor.
This picture shows that you should never give up no matter how much pain or stress what your doing gives you
Checklist to Immigration 4 employees
CHECKLIST

Topic I am doing: Coming to America from foreign country is exciting but to pass through immigration isn't the easiest thing in the world. Especially if you are an immigrant. Failure to be "Okayed'' in the country can happen. People take huge chances whether to stay to become more successful or literally go home back where you came. Some people though, have immigration be easy because they are coming on a skilled visa.

Steps: 1) Get an employer to sponsor potential employees in order to bring them to the U.S.

2) Once step 1 is complete, the employer must submit a labor certification request to the Department of Labor.

3) After the certification request is granted, the employer must file a Petition for Alien Worker, to be considered by the USCIS.

4) If the petition is approved, the applicant can then get an immigrant visa number from the State Department. Once you have done this you are free to rome in the u.s and do your work.

How: 1) Work hard and never give up. Go beyond expectations and shine

2) Fill out the sheet given by a U.S. worker in customs and fill the sheet out truthfully.

3) Fill in Petition for Alien Worker, to be considered by the USCIS. If you do this correctly they see if the U.S. can let you enter and roam freely.

4) Don't act suspicious and be truthful