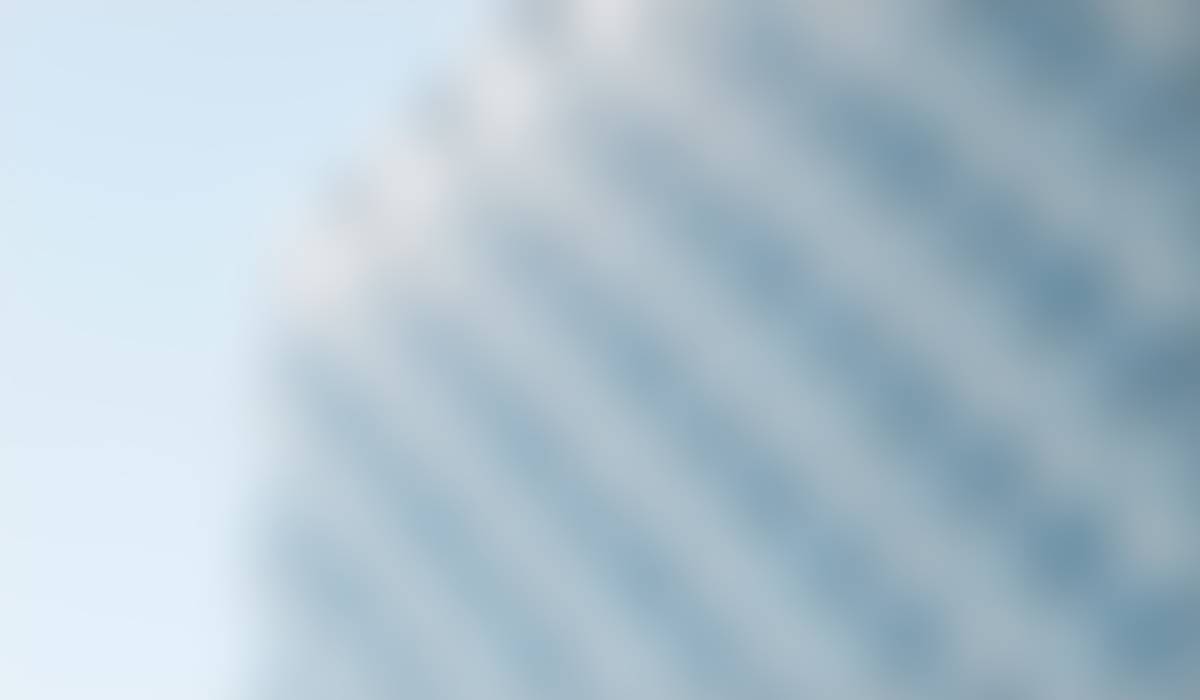 School Board Update
February 2022
September 2022 School Board Meeting Recap
Each month the school board is presented with non-action and action items for their consideration. A few noteworthy items that were approved at this month's meeting are included here.
Items Approved by the Board
Gifts and Donations
Truth in Taxation Meeting Date
Preliminary 2022 Payable 2023 Property Tax Levy
Revised FY2023 Meal Prices
2023 Cambridge-Isanti High School Student Trip to Germany
2023 Model UN Student Trip to Chicago, IL
2021-2023 Administrative Assistant Contract
2021-2023 Terms and Conditions Agreement
2021-2023 Terms and Conditions - Community Education Agreement
Memorandum of Understanding between C-I Schools and Education Minnesota
Superintendent Update - Dr. Rudolph
What a great time of year! Our office has been busy supporting the launch of the 2022-23 school year by working with our transportation department, food service department, building and grounds department, human resources department, teaching and learning department, student support services department, community education department, and with building leadership. There are so many moving parts this time of the year and I am so thankful for our tremendous Bluejacket staff who make it all happen!
Mission Update - …to educate, empower and inspire every student, every day!
This summer, 40 parents, staff and students came together to dream, discuss, draft and design a strategic plan for our future. Our Community Task Force for Strategic Planning represented a cross-section of our community — businesses, the medical center, service agencies, the county, our schools, our cities and townships. Over six weeks, we discussed our mission, common beliefs, strategic priorities and measurable goals and objectives. We weighed competing priorities and needs among our students, families and community. In the end, the Task Force reached full agreement on our mission, beliefs, objectives, parameters and strategic priorities. Please review our strategic plan and give us your feedback.
The next phase in the process is to gather community feedback and develop specific action plans to make our strategic priorities come to life. We are incredibly grateful for the time and talents shared to move our district and our community forward.
2022 Family Survey Results
Last May, we asked parents to provide feedback on our annual Family Survey. Hundreds of families responded. A few highlights:
82% rate the quality of education provided by our schools as Excellent or Good.

85% indicated they trust the administration to make decisions in the best interest of children.

82% would recommend our schools to their friends or neighbors.
The areas that are of concern:
Most people believed class sizes were too high. (We have hired more teachers and they are smaller this year.)

Not all families feel like they have had opportunities to be meaningfully involved in their child's education. We want to work on this and look forward to welcoming parents and volunteers back into our schools this year.

Student behavior and student mental health continues to be a concern for families. This past year, we took time to develop a consistent code of conduct for students, collaborated with regional service providers and advocates for mental health services, and trained staff.
Looking toward the future, the reported challenges we face include:
Staffing shortages and retention

Growth/populations/space or building needs
The complete survey results can be found on our website.

Administrative Services & Human Resources
By: Shawn Kirkeide
Hiring
It has been a busy summer and fall for our HR department in terms of onboarding and hiring. To date, we have hired over 160 staff members from early June. This is more than double the staff that we have onboarded in the past years. We are also excited to see an uptick in applicants that are applying for substitute jobs. Another item that we are continuing to work on is the open enrollment of new staff for insurance benefits. We have continued to work very hard at making sure the syncing of our Smart software with our insurance benefit platform, Plansource runs seamlessly.
Trainings
With the start of the new school year, the HR team gets the chance to do training for many of our staff in different departments. These trainings include all of the mandatory training, which are Bloodborne Pathogen, Employee Right to Know, and new this year Seizure Training. We also provide a refresher on policies and highlights in the employee handbook.

Our HR team was also invited to the Special Education staff development offerings during the week of Back to School Workshop. During that time we presented on family law, and new this year, we offered an information session on a pathway to getting a Special Education license through a partnership with Anoka Ramsey Community College and St. Cloud State. We have seen success with this program as we have hired four new Special Education teachers this year that were IA's with us and completed their BA through this cohort. We are thankful for this partnership with our local colleges and universities as we continue to find ways to grow our own in our district

Finance & Operations
By: Christopher Kampa, CFA
Finance
The proposed preliminary 2022 payable 2023 property tax levy will be presented at the September board meeting. Minnesota school districts are required by state law to certify their proposed preliminary property tax levy to the County Auditor by September 30 to project the payable 2022 property taxes for residents of the school district. Final property tax levy and budget information would then be presented at a truth in taxation meeting held sometime between November 24th and December 28th. The School Board will be asked to certify the final payable 2023 property tax levy at the December 15, 2022 School Board meeting.

Transportation
Due to COVID and bus driver shortages, we have operated four different transportation models over the last four years. This year's start was smoother than last year's, but we still have challenges to work out. Our bus drivers are doing a tremendous job getting our kids to and from school. Our office staff is working to fine-tune the routing to meet our families' needs.

Food Service
After meal prices were adopted at the June board meeting, Congress passed a bill that will increase federal aid for meals served. Other federal reimbursements are higher than we originally projected as well. We also received notice from the State that we will receive a grant for supply chain disruption funding. Therefore, a resolution to lower meal prices for families is on this month's agenda. We are proposing a $0.60 across-the-board reduction.

Building & Grounds
The LTFM project finished its summer construction on schedule and we were able to open every building on time. We did experience some delays in product delivery, but nothing that impacted the start of school. Roofing improvements will be completed at CPIS by October, as well as the steam-to-hot-water conversion at CPIS and the high school. LED lighting is largely installed district-wide. We are happy to report that the project is significantly under budget, which is a rarity these days given the levels of inflation everyone is experiencing across the economy.

Community Education
By: Christina Thayer Anderson
New Programs this Fall
It has been a great start to the fall season! It is so exciting to welcome so many learners and volunteers into our schools, classes, and programs. This fall we added another full-day preschool classroom, a new school-age care location at IIS/C-I STEAM, two new ABE sites, and dozens of all-new enrichment and recreation opportunities for all ages. Thank you to all of our staff who are working tirelessly to prepare and lead these programs and classrooms that serve our Baby Bluejackets through all of our lifelong learners.
Facility Use - Gyms
As we host more classes, programs, and activities in our buildings, space is getting extremely tight. Now that many buildings have resumed most school events and community education programs have increased participation, there is less space available for community groups and youth associations. Next Monday, a sub-committee from the Facility Use Task Force convened last winter will meet to brainstorm ways to maximize gym space and access. We are grateful for this group and the collaborative problem-solving approach all are willing to take as we work through this situation.
Summer Programs Wrap Up
As the sun set on our busiest summer yet, there are so many celebrations to highlight. One exciting note is the feedback received from family surveys for the grant-funded programs. Feedback was very positive, highlighting the field trip experiences, free meals, and opportunities students had to try new classes/activities and make new friends. In partnership with our middle school teams, we will find ways to extend this programming throughout the school year and into next summer by maximizing resources and levy funding available to us.
We also finished our second summer of Gearing up for Kindergarten. This year a student favorite was lunch with the principals, where Mr. Ziebarth, Mrs. Malecha, and Mr. Dordal joined students for a pizza lunch. This was the last year this summer funding stream was available. We are currently reviewing opportunities to leverage staff and resources in order to continue programming in the future. This program is a valuable resource for our Bluejackets transitioning to kindergarten.
Teaching & Learning
By: Dr. Brenda Damiani
Professional Development
Cambridge-Isanti staff participated in professional development during Back-to-School Workshop Week. Devin Hughes provided the keynote address on positive climate and culture and shared specific strategies for staff. All staff learned about the district MTSS Framework, Bluejacket Character Traits, and Positive Behavior Intervention and Supports (PBIS). Teachers collaborated with each other regarding content standards and prepared for the school year.
MDE CoINN Mental Health Network
Cambridge-Isanti High School was accepted to participate in the Comprehensive School Mental Health Systems (CSMHS) Collaborative Improvement and Innovation Network (CoIIN) for the 2022-2023 school year. The high school team will complete a needs assessment and then create an action plan for servicing students. This work will be aligned with the strategic planning process.
MnMTSS Cohort
Cambridge-Isanti Schools will continue participating in the MDE Minnesota Multi-tiered System of Supports (MnMTSS) Cohort as part of a two-year grant. Jennifer Lake was hired through the grant as the MTSS and Literacy Coordinator. The work of the District MTSS Committee will also be aligned with the strategic planning process.
Federal Programs
The 2022-2023 SY Title I, II, II & IV grant applications have been submitted to the MN Department of Education. We have received confirmation that our Title II application has been approved, and we are waiting on feedback from MDE on the remaining applications. We are in the process of writing our Indian Education Program Plan and have our first American Indian Parent Advisory Committee (AIPAC) meeting scheduled for Thursday, October 6. Specific details will be sent out to our AI families. More information about Federal Programs can be found on the MDE Website.
Student Support Services
By: Julie Williams
Special Education
It has been a great start to the school year as we welcome new and returning students into the classroom! We are busy working on establishing routines, building relationships and working on skills and strategies with each student so they are ready for learning.
Health Services
Staff Flu Clinic
Cambridge Isanti Schools and Homeland Health Specialists are bringing Influenza vaccination clinics to the district in October. Increase your protection by getting the flu vaccine.
To access the clinic, please use the link to register: https://www.signupgenius.com/go/cambridge-isantischools
Simply bring a copy of your Aetna, Cigna, BCBS, HealthPartners, Medica, PreferredOne, United Healthcare, or Medicare with supplemental insurance. Those without insurance can purchase a vaccination for $40, FluMist (if available) for $45 or Senior Dose (if available) for $70.
Cambridge-Isanti Schools
Every Student. Every Day.