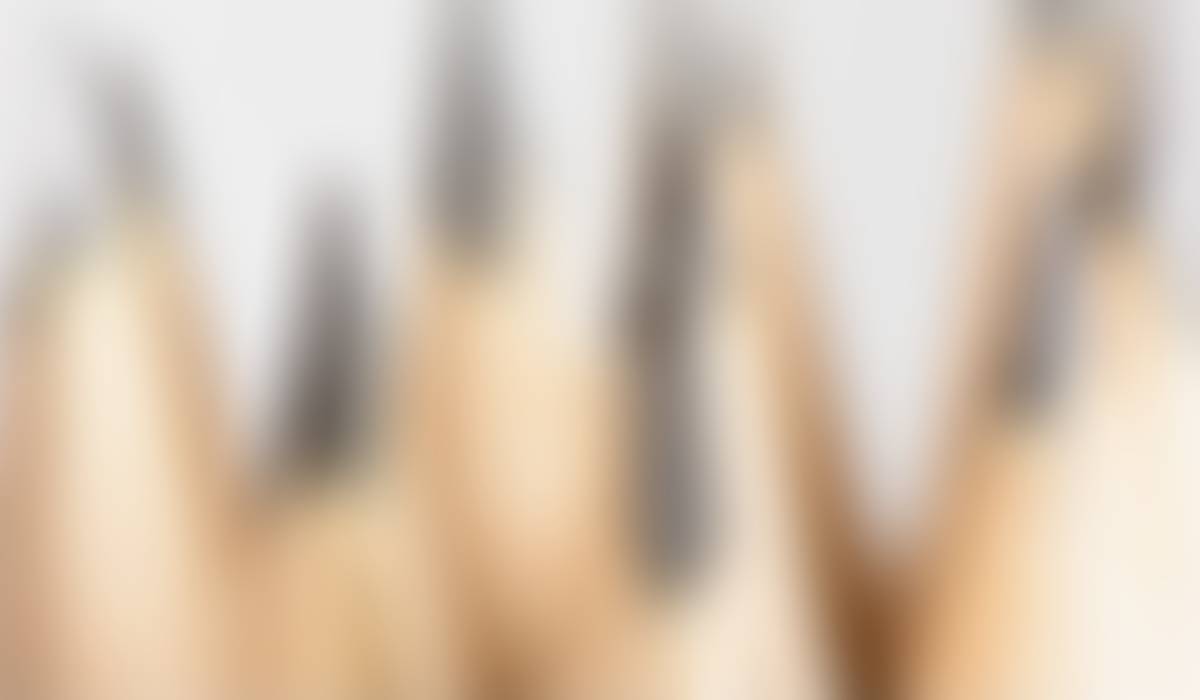 School Pointes
Celebrating Black History Month
Second graders dance to The Temptations in library class at Monteith Elementary School.
A celebration of Black History Month is taking place across the district, at different grade levels and in a range of disciplines, as students learn about the achievements of African Americans and recognize their central role in U.S. history.

At Grosse Pointe South High School, individual classes and departments have integrated Black History Month into their lessons and are honoring the culture, history and accolades in a host of ways.

Throughout the school, hallway displays feature prominent African Americans, defining moments in history, influential books by Black authors, and the painting "Girls 2019," by artist Shaina McCoy, made possible due to South's art on loan program.

The Black Student Union Club celebrated the month by taking advantage of a popular tradition at South – painting the rock on the campus front lawn. Club members also led Blackout Spirit Day on Friday, Feb. 17, with students and staff dressed in black.

At Parcells Middle School, as at all schools across the district, learning about the accomplishments of African Americans goes on year round. In the fall, Parcells partnered with the Anti-Defamation League and joined many schools in becoming a "No Place for Hate" school. This is promoted throughout the school in signage and messages and incorporated into the afterschool Bridge Club, which meets every Tuesday and gives students space to celebrate their differences and similarities and create bridges to connect them.

On February 3, students and staff welcomed To Sangana back to Parcells. This dance company entertains its audiences with Congolese and Pan-African-derived dance and drum presentations to inspire, invigorate, educate and entertain. The company celebrates rich cultural traditions from the African heritage, as well as the contemporary African-American experience.
Michelle Stackpoole, library media specialist at Monteith Elementary, has taken advantage of this month to focus on the contributions of Detroit musicians and the influence of Motown, the historic record label founded in 1959 by Berry Gordy Jr., who named the label after Detroit's nickname, Motor Town.

Mrs. Stackpoole shared the history of Motown and its influential artists by showing videos, sharing the popular tunes, and reading age-appropriate stories, including a children's book called Claudette's Miraculous Motown Adventure, by Claudette Robinson, co-founder of the Miracles and the first woman to record with Motown Records.

Michelle often begins library class with music, but she took it a step further, using her choreography skills to teach students at all grade levels a dance to the music of The Temptations, including a step named after the band. She even encouraged Keith Howell, Director of Elementary Instruction, to join in the fun this week during his visit to the building.

When discussing The Temptations with the students, Michelle said she talked about how the 1960s was "a tough time for our country and their music brought people together."

Next up was Diana Ross and the Supremes, which Michelle introduced with a book called We are the Supremes about the band members' meteoric rise to fame.

For this week's project, students were given the choice of designing a costume or album cover, keeping in mind the vibrant colors for which Motown and its musicians are known.
Our youngest learners from Barnes Early Childhood Center each had a hand in creating a Black History Month display at their school.

ASD preschool teacher Melanie Baka worked with Early Childhood Program teachers Stephanie Martin, Lisa Thomas and Dorothy Heitjan to create a puzzle of Ruby Bridges, with students in each classroom responsible for coloring a portion of the puzzle. The completed mural is posted by the front doors.

"We had many artistic students participate so we could show our school this shining example of a little girl who defines bravery," Melanie said.
Look for more Black History month celebrations after the mid-winter break.
North and South artists recognized
Scholastic Art Gold Key winners, clockwise from upper left: "Terracottasaur," ceramics and glass, by Claire Schultz, GPN; "I Am Neither Here Nor There," painting, by Elise Harr, GPS; "Cyber," digital art, by Isabel Groustra, GPS; "Weird Catch," digital art, by Jason Goossen, GPN; Sea Dragon, ceramics and glass, by Frances Ring, GPS; and "From the Shadows," drawing and illustration, by Lauren Winiarski, GPS.
On Tuesday, Feb. 14, students from Grosse Pointe North and Grosse Pointe South were recognized at the Detroit Institute of Arts for their achievements in the 100th annual Scholastic Art & Writing Competition. Their work is included in an exhibition at the College for Creative Studies through March 14.

Gold Key winners are submitted from each region for national adjudication. National Gold and Silver Medal winning students and their teachers receive national recognition, and are invited to attend the exhibit in New York and award ceremony at Carnegie Hall.

Congratulations to North art teachers Michael Lamb and Lisa Spatola and South art teachers Alex Finney, Tom Szmrecsanyi and Sara VanDagens on their students' accomplishments.

Gold Key winners are listed above. Additional winners are listed below.

Portfolio Honorable Mention
Chloe Harb, "Once Again" - GPN

Silver Key
Avery Bellish, photography, "Euphoric" - GPS
Steven Gloudemans, photography - GPS
Logan Hepner, sculpture, "Metal Rivet Flower" - GPS
Louis Kidder, ceramics and glass, "The Beatles" - GPS
Brooke Lezotte, ceramics and glass, "Rainy Day Dragonfly Set" - GPS
Margot Murphy, photography, "Pearl" - GPS
Mia Pellerito, ceramics and glass, "Crater Bowl" - GPS
Remie Rivel, photography, "The Woeful Introspect" - GPS
Remie Rivel, photography, "Wake Up!" - GPS
Devin Strong, drawing and illustration, "Rebecca" - GPS
Honorable Mention
Elise Harr, painting, "I Remain Unaffected" - GPS
Vivan Leech, photograph, "Cloned" - GPS
Brooke Lezotte, ceramics and glass, "Rainy Day Dragonfly Bowl" - GPS
Margot Murphy, photography, "Next Generation" - GPS
Mia Pellerito, jewelry, "Space Age Ring" - GPS
Mia Pellerito, sculpture, "Reconstructed" - GPS
Jarif Rashid, photography, "Dramatic" - GPS
Sam Tull, comic art, "7th of November" - GPS
Jacqueline Verhaeghe, digital art, "A Walk in the Woods" - GPS
Sylvia Winn, photograph, "Can You See Me?" - GPS
Grosse Pointe North senior Chloe Harb earned an Honorable Mention for her portfolio, "Once Again." Pictured above is "The Drawbridge Guards," one of two digital art pieces that earned individual Gold Key awards.
North senior earns portfolio honorable mention
Grosse Pointe North senior Chloe Harb earned an Honorable Mention for her portfolio as well as two Gold Key awards in this year's Scholastic Art Competition.

Chloe has spent a considerable amount of time in North's art department since her freshman year.

"It's been one of the biggest parts of high school for me," she said. "Because I've been in it so long, I feel I've been able to really develop my style and explore different ways to create art."

She is currently taking Computer Graphics 6, which has allowed her to spend time experimenting in Photoshop and mixing traditional with digital art, which is demonstrated in her two Gold Key award-winning pieces, "At the Circus" and "The Drawbridge Guards."

"Being a part of the Scholastic Art Awards has meant so much to me," Chloe said. "I started submitting pieces in eighth grade and ending it this way in senior year was really special, especially since it's the 100-year anniversary. It's really rewarding to know my art brings people some joy and they like it enough to advance to nationals."

While Chloe plans to study either mechanical or electrical engineering in college, she hopes to keep the arts in her life. In addition to her time in the art department, she plays violin for North's symphony orchestra and saxophone for the wind ensemble.

"The arts, both visual and music, are very important to me and I'm not sure how I could get through school without them," Chloe said. "I'm so grateful to have these opportunities. They've been so impactful to me throughout high school."
Grosse Pointe South students, faculty and staff are taking the plunge.

South's first ever "Cool Schools Polar Plunge" will take place at 9:30 a.m. on Friday, March 3, on the front lawn along Fisher Road. All students, teachers and staff are invited to participate in this fundraiser for Special Olympics, which helps funds the district's Unified Sports and inclusion programs.

The goal is to raise $10,000 and the community is invited to help to make it a success. If this goal is reached by the date of the event, Principal Moussa Hamka, Assistant Principals Cindy Parravano and Joe Spryszak, and Superintendent Jon Dean have all agreed to take the plunge as well.

"You should have seen the kids' faces when I told them Dr. Dean was participating," said Shelby Salajka, who is helping to coordinate the event along with other categorical classroom teachers.

While this is the first year South is participating in the Polar Plunge, it is a long-standing event where people "go to the extreme" to support Special Olympics Michigan. Special Olympics Michigan is helping to create a world that accepts and welcomes every single person regardless of ability of disability. All funds raised go towards year-round sports training and athletic competition for nearly 23,000 children and adults with intellectual disabilities in Michigan.

Click here to donate or learn more.
Check out the latest edition of 'Transition Trender'
Read about GPPSS students in the Special Education Transition Services are learning about active transportation safety, growing their pre-vocational skills in the greenhouses at the high schools, and more in this month's edition of Transition Trender, This issue also features the Special Needs Resource Fair from 4 to 8 p.m. on Tuesday, Feb. 28, at The War Memorial, hosted in collaboration with The Family Center of Grosse Pointe & Harper Woods. Click on the image below to learn more.
Want to read more?
Look for your next edition of School Pointes on March 3. In the meantime, check out past issues on the district website. Story ideas and photos are welcome and encouraged. Email info@gpschools.org.