Student Growth Measures
Reminder: Please do your best to complete both student growth measures by the end of Marking Period 3. I know the snow is messing up things, but do make sure that all the content for the tests have been taught before giving them. For SG Measure 1, I purposely leave of Marking Period 4 material, but giving the test before you teach all the content only hurts you.

The Exam View versions of the test are in the Google Group, just make sure to give the POST Test version, the one without E) I don't know, as an option. The test should only be A - D.

Student Growth Measure #2 isn't as time sensitive, but make sure it's done by the end of MP3.
Teachers of the Year
Spring has started, but so has Teacher of the Year season. Every year, I like recognizing the Social Studies teachers in HCPS who have been selected as the Teacher of the Year for their school. I've asked each school to report back, so over the next few weeks, I'll post names here of those who won this distinguished award.
Congratulations to:
Teacher of the Year
Greg Lyndaker from Henrico
Wiley Hunnicutt from Freeman's Leadership Center
First Year Teacher of the Year:
Jarrod Hobson from Holman
Janet Steuart from Varina
Lyndsey Hess from Henrico
Tyler Kane from Hungary Creek
Please let me know of any teachers I haven't heard about yet!
Glen Allen High School Takes on Trafficking
Ryan Conway's Diverse Learners class is the third school in Henrico County to go through the Prevention Project, following Hermitage and Godwin. The Prevention Project is an anti-Human Trafficking awareness program that informs students about human trafficking but the curriculum also allows for students to create their own awareness project.
Community Garden Market/Service Learning
Wilder Middle School is the second school in HCPS to create a Garden Market. Fairfield was the first. This service learning initiative helps students on many levels. First, they learn about growing crops and how to harvest them. Second, they learn how to promote the market. Last, they sell produce to the community typical of a farmers market.
Last, these gardens can be a learn object in themselves. Recently, Nancy Pierpont at Fairfield took her 7th grade class to the garden to learn about Victory Gardens during World War Two. Students learned about victory gardens in class, but then visited the garden, learned about planting, and then actually planted a raised bed themselves.
Soon, Short Pump Middle School will also have a garden of their own!
Virginia History Day
Virginia History Day (April 18) is a history competition for students grades six through twelve. To qualify for the State competition, students must place first or second in their category and age division at one of eight District levels competitions held throughout Virginia. The top two entries in each category and age division at the State level will compete at the National History Day finals held June 14-18, 2015 at the University of Maryland, College Park.
They are looking for educators to judge projects. For more information, click here.
History in the Movies/Pop Culture
The Feb 12 edition of Backstory was pretty interesting (they all are) in that they discussed how history is portrayed in media. While a large part of the discussion was on Selma, they also discussed the Amerikans, and Assassins Creed.
It's a good discussion on how accurate a movie should be to the real history. It also gives a preview of three upcoming movies that are historically based.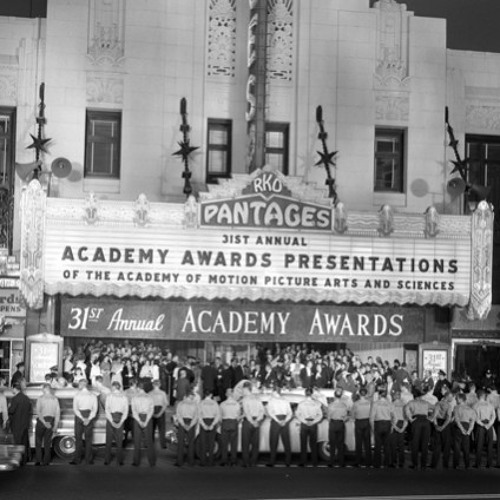 BackStory
Pop History: The Past in Last Year's Media by BackStory
VCSS Conference Info
The
VCSS website
got a face lift. Check it out. The VCSS's goal is to foster professional growth, develop communication among stakeholders in the social studies community, and to promote the teaching of social studies in Virginia, the United States, and the international sphere. The Virginia Council of the Social Studies is an affiliate with the National Council for the Social Studies (NCSS).
The VCSS also runs the state conference, which will be in October this year. If you want to be a member, you can do it 1 of 2 ways. By joining the NCSS (national), you can add $10 to become part of VCSS at the same time. Or, go to the site and fill out the form for the VCSS application.
NEW INFORMATION: The conference this year is Oct. 16-17 and you can book your room now and if you want to present, you can do that here. Get information about the conference here and presenting, here.
Teacher|Student Opportunities
Echoes and Reflection
A few months ago, I had asked folks if they'd be interested in a free workshop at the Virginia Holocaust Museum, but it had to be postponed because too few people signed up.
Well, we have a new date:
Saturday April 25, 2015
9:00 AM – 1:00 PM
Virginia Holocaust Museum
2000 East Cary Street
Richmond, VA 23223
To register contact, Megan Ferenczy at 804-257-5400, ext. 234 or mferenczy@vaholocaust.org
This workshop is free for educators and includes an Echoes and Reflections Teacher Resource Guide ($95 value) for all participants. A certificate of attendance will be awarded to participants at the conclusion of the workshop.

Specifically, Echoes and Reflections:
Promotes an interdisciplinary approach to teaching about the Holocaust to today's students.

Addresses academic standards—including Common Core State Standards—using informational texts and primary source documents.

Incorporates compelling visual history testimony into ten multi-part and modular lessons to engage students in the lives of survivors, rescuers, liberators, and other witnesses of the Holocaust.

Combines the experience and resources of three world leaders in education: the Anti-Defamation League, USC Shoah Foundation, and Yad Vashem.

About Echoes and Reflections - Leaders in Holocaust Education
Free Classroom Civil War Poster
Newseum has an American Civil War poster that is a replica of an 1861 front page of The New York Herald, which features a large map of the positions of rebel forces in Virginia. The back of the poster offers several lesson ideas, such as decoding the map and the implications of revealing such information.
Summer Institutes: Teaching the Humanities through Art
Be inspired this summer at the Smithsonian American Art Museum, as you join colleagues from across the country for an exciting exploration of the connections among American art, social studies, history, and English/language arts. Attend one of our week-long institutes in the nation's capital, Washington, D.C. Stay connected with your newfound colleagues and museum staff throughout the year.
View last year's 2014 Institute agenda (PDF) and video of past keynote addresses.
Apply Now! Applications due: April 1, 2015
"Americans Never Quit"
Recently, I've learned that Douglas MacArthur was much deeper than I thought. Last week, I met with other state Specialists at the MacArthur Museum in Norfolk, Va. These are fun meetings because of the people I work with, but also, in the places I get to visit. I never heard of the MacArthur Museum. During our meeting, we got to tour the archives and learn about what they have and what they do.
I got to actually hold a photo of MacArthur and Hirohito, taken and signed, the day of the Japanese surrender. I also saw MacArthur's first edition of Mein Kampf.
They also have an education center. If you're doing a lesson on World War Two, you can contact the museum and have them help you. They have a World War Two footlocker they can send to your school and other resources as well. Give them a call!
It Wasn't Sarcasm
The other day, Todd Rigler sent me an email about a website and questions they email posing an intriguing question. This last one being, "Could a Nose Ring Really Change History?"
It led to him sharing a site named Voces. The site is an online US History textbook that often asks compelling questions to get you to read more. I responded to Todd saying, "What an interesting site. Never heard of it." He thought I was being sarcastic. Not one of my go to habits: sarcasm.
So two things: Check out Voces, it has a lot of neat things for you. Second, if you see something cool, please send it my way. Don't assume I've seen it, please.
50 Ways to Teach with Current Events- Glenn Wiebe
I think we all agree that connecting past and present is a big deal. Something that we need to be more intentional about doing. More and more standard documents, my state included, require linking instruction and learning to "contemporary issues."
But it can be difficult at times making those connections.
Read more from Glenn, here.
Get Them to Write
Getting students to write is not only difficult, but it's essential. It should be done daily. But what are good ways to do that? Here's a few ideas:
One-One-Two Minute Partner Share:
Have students read a passage, analyze a primary source document, watch a short video, etc... somehow, have them study content before being partnered up.

Have students write for 1 minute, non-stop, or give them a specific number of words, like 140, about the content they studied.
Partner students up, Partner A and Partner B.
ONE Minute: Partner A shares as many things about his or her writing as possible. Partner B just listens without interrupting.
ONE Minute: Partner B repeats back everything they can remember about what Partner A said. Partner A just listens.
REPEAT steps 4 and 5, but allow Partner B to start.
TWO Minutes: After both partners have shared, give them two minutes to engage in a conversation about what they shared with each other.
Central Claim
Again, after a reading or video, have students right about what they read. But as a prompt, have them follow this template:
In __ (Title of the Reading or Video) ___ the author claims that ___________________________ ______________________________________________________________________________________________________________________________________________________________________________________________________________________________ etc...
This is a central claim, because:
______________________________________________________________________________________________________________________________________________________________________________________________________________________________ etc...
By prompting the students this way, it helps them learn how to build a thesis.
Silent Conversation
Silent??? Yes... perfect. You have options here and depends on your room. But, if you can get chart paper or different colored butcher paper, it would work best. After studying a topic (lecture, reading, video), have students brainstorm in groups to add to the conversation:
Choose the content for the students
Create 3 - 6 main ideas you want the students to learn and write them in brief on each sheet of paper
Have students break up into groups, 4 - 5 is ideal
Each kid should have one marker/pen
Each group starts at one topic, reads the main idea, and writes down as many supporting ideas they can remember
NO TALKING. Students just write on the paper.
After 1 minute, rotate. It should get harder as they go to each new idea.
Trivia and Other Balderdash
Trivia 2014 - 2015: Teachers- 8.5 and Me- 10
Last Week:
Which historical event could these hashtags have been used:
#notavacation #suchadrag #WWTRDO?
No answers. There could have been multiple answers: Fireside Chats, Bank Holidays. Two weeks ago was the anniversary of the first Fireside Chat.
This week:
Which grandson has vacationed with 11 Presidents?
TeacherFit
For the ladies:
Ladies, you don't need us to tell you that finding the motivation to always eat clean and regularly hit the gym is hard work. While we're not advocating always talking the easy route, there are times when health-related life hacks come in handy. You know, small tips and tricks that don't require much effort but that make staying healthy and fit a breeze, and can make your life better, more balanced and possibly even longer.
Here, we've gathered 40 genius healthy life hacks to help keep you looking—and feeling—amazing without that much commitment.
#4 is not endorsed by HCPS.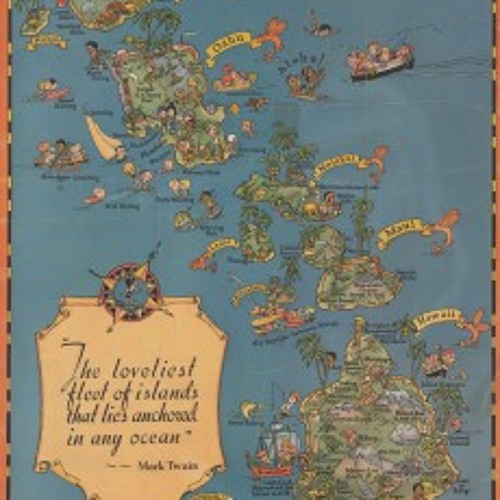 BackStory
Island Hopping by BackStory