The Rekindle Event:
A Ladies Empowerment Luncheon
Are You Ready To Be Rekindled?
• Has your life been a
never ending cycle
of broken promises, disillusionment and bad memories?
• Have you been stuck in a Twilight zone of limiting circumstance and
just want out
?
• Are you
unsure of the next direction
to go to reach your destiny?
• Do you feel that opportunity has
passed you by
?
• Do you feel
left behind
by technology that intimidates you?
• Tired of dreaming, talking and wishing and
ready to start doing
?

Come and reignite Your Power, Your Passion, and Your Purpose!

Recover. Restore. REBOUND.

Lunch ~ Giveaways ~ Special Entertainment

Tickets Only $29! Vendor Opportunities also available.
(813)787-6365
Email The Rebound Coach
You're Invited to the Rekindle Event!!
The Rekindle Event: A Ladies Empowerment Luncheon
Saturday, Sep. 28th, 11am-12:30pm
The HOPE Center 4902 N 22nd St, Tampa, FL 33610
Why join us?
The purpose of The Rekindle Event is to re-ignite the spark of passion for living in purpose that has been lost over the course of life's many challenges. We will instruct, encourage, and inspire you to stir up your God given gifts, talents, and abilities for the purpose of pursuing and accomplishing the dreams on the inside of you! We will discuss practical steps for removing boundaries and hindrances to living a life of greatness now; and motivate women at every stage of life to actively develop themselves and their future through the offerings of Redeeming the Time Life Coaching Service. JOIN US!
Who is Redeeming The Time Life Coaching?
The Redeeming the Time Life Coaching Family of Services provides real-life solutions for turning dreams into reality. Mrs Dallas, Ruffin, "The Rebound Coach" serves the unique needs of the emerging minister, business woman, and today's mature woman. Offering one on one and group coaching service in a variety of formats; live, telephonic, and online instruction meets the client where they are with the information that they need for success. A unique feature of Redeeming the Time Life Coaching is that we offer instruction in technology for the woman that feels left behind by today's fast-paced information age. Redeeming the Time Life Coaching Service is the springboard for women on the rebound and on their way to reaching their destiny!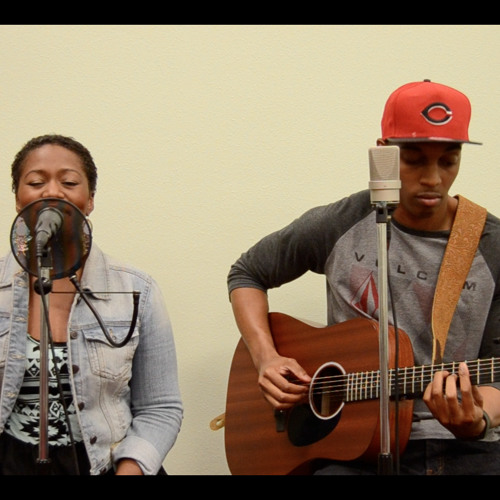 Joseph King Solomon
Worship Medley ft Jasmine Le'Shea by Joseph King Solomon