Sammy Davis Jr. was an amazing musician/actor/comedian/dancer that helped with the civil rights of blacks. He was always breaking barriers for blacks.
~Intro~
Sammy was born December 8th, 1925. He broke on to the stage when he was three. He sang with his father in a trio for some time. He then broke away from working with his father and made his own music. He was a headliner in Las-Vegas and New-York. Then, something horrible happened. He was in a car crash that nearly killed, his left eye was mutilated and he wouldn't be able to see through that eye ever again.
~After the crash~
Despite having interracial marriage illegal in 31 states, Sammy married May Britt on November 13th, 1960. He had one daughter and adopted two other children. He was married to her for 8 years. He was always fighting for black rights, he refused to play in segregated venues and walked in every black protest. He then joined the rat pack, who were Frank Sinatra, Dean Martin, Peter Lawford, Joey Bishop, and Buddy Greco. He married Altovise Davis on May 11th, 1970. He died from cancer at the age of 64 on May 16th, 1990.
Sammy was amazing man, he did so many great things and was a great performer too. He never stopped fighting for his people. He will always be remembered, even if not many know him today.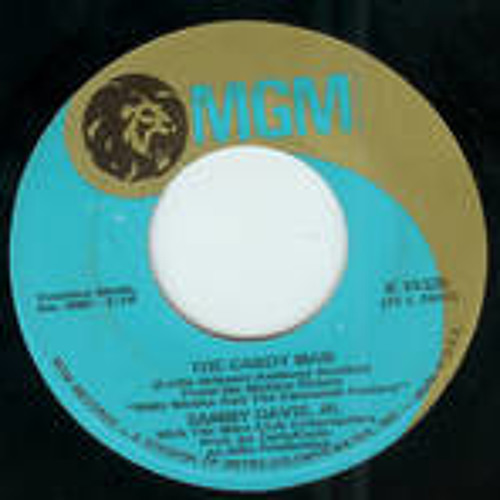 scottrek2
"The Candy Man" - Sammy Davis, Jr. (vinyl) by scottrek2