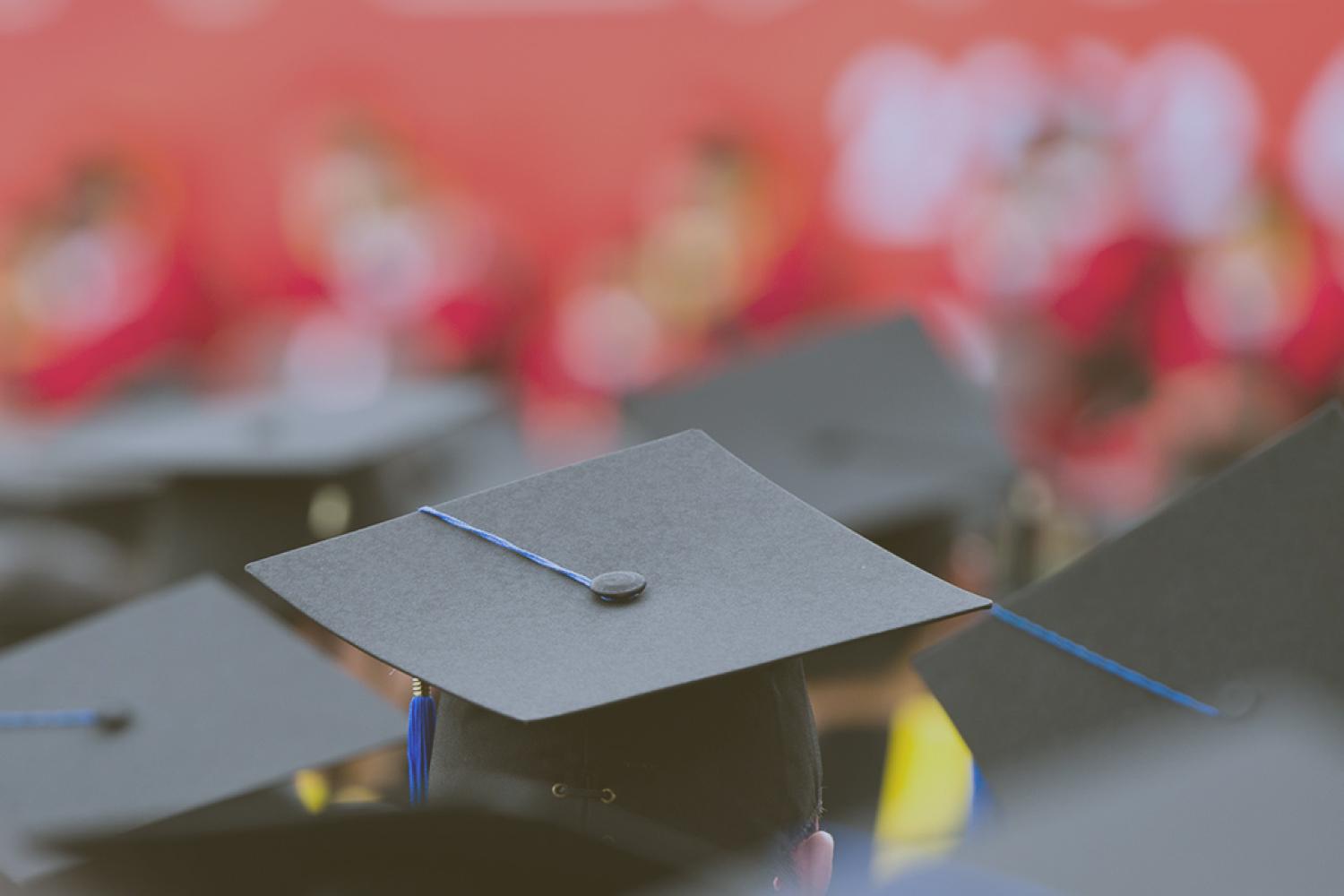 Hillcrest Academy North Newsletter
June 2023
A message to our Graduating Seniors:
What a great year we have had here at HAN- our second home!
From the start of our experience together, I can say that you have put a smile on my face each and every day of the school year. I continue to be so impressed by your incredible talent and ability to learn something new everyday. Always remember that you can achieve great things in life with the right attitude. Also remember that resilience, passion, and a strong work ethic will get you where you want to be in life! There is nothing you can't do! Just believe in yourself, set goals, have a plan, and execute it! I am grateful, humbled, and very appreciative to be the principal at Hillcrest Academy North. Working with YOU is my passion, my love, and my true vocation!
Be real, be confident, and continue to make me proud!
With much love and respect,
Mr. Marquet
Please look to the link found at the bottom of this page for our feedback survey. We are always interested in getting better!

Johan
Johan is a graduating member of the Class of 2023 and was named Student of the Year! Johan has excelled in his academics, often earning a place on the honor roll, and has won many monthly principal and teacher awards during his time at Hilllcrest Academy North. Johan is a leader within the building and a positive role model to his peers. Johan is one of the first to volunteer to help any staff member with various projects. He even offered his help with setting up for Awards Night! Johan will be missed next year but everyone at Hillcrest North wishes him the best and cannot wait to see the great things he will accomplish in the future!
Ms. Killeen, English Teacher
Ms. Killeen has been working at Hillcrest Academy North for two years! She started as a Paraprofessional but was quickly hired as an English Teacher. She went to Penn State University where she earned her Bachelors Degree in Secondary Education with a focus in English and a minor in Psychology. Ms. Killeen is adored by her students and excels at creating positive rapport and relationships with her students based on mutual trust and respect. Ms. Killeen is known for her love of her pets and her awesome music taste; she is an avid record collector and has over 100 vinyls in her collection! Ms. Killeen's favorite HAN memory is the Bowling Field Trip that happened before Winter Break. Hillcrest Academy North is lucky to have Ms. Killeen as a teacher!

Ms. Miller, Social Studies Teacher
Even though June is a shorter month for students and staff, it is a very busy time. All Social Studies students worked on Final Projects to wrap up an excellent school year. Economics students created Google Slide Presentations about any topic in Economics that interested them. Topics included "How to File Your Taxes," "The Benefits of a Good Credit Score," and "An Explanation of Money." Sociology students completed a similar project but chose topics related to Sociology or Criminal Justice. Students were engaged and it was very interesting to review their projects. World History students were able to use their creativity to create Historical Travel Brochures! Students chose one of the ancient or classical civilizations we studied this year and followed a format to create the brochure. Students had to write a Trip Review, Highlights, and other related sections. The project allowed students to analyze all of the important factors of a civilization and use their artistic skills to create the brochure. The projects were a great way to wrap up the school year!
Chess Tournament
Mrs. Machado organized the Annual HAN Chess Tournament where students are able to play against each other and the winner moves on to the next round. After several rounds of games the Semi Final games were held at the BBQ. Four students played two games and the winners of those games played in the final. The Chess Tournament is a celebrated tradition at HAN and the students look forward to it every year! Congratulations to the Chess Champion, for the second year in a row, graduating senior Jonathan!
HAN Awards
It was unfortunate that this year's Awards Night had to canceled due to inclement weather but students were still honored at the Annual BBQ! Each teacher is able to award two special plaques and about ten certificates to students who excelled in their classes. Students were also recognized for their outstanding attendance. It was very important to the HAN staff that the students were presented with their awards and having a small ceremony at the end of the BBQ was a great way to end the day!
Senior Recognition Dinner
HAN Class of 2023 at Senior Recognition Dinner
Senior Speeches
Each student has a speech written about them by a staff member. The speeches are individualized to express how unique and talented each student is and the impact they have made at Hillcrest. The speeches are the highlight of the night!

Signing Yearbooks
Students were able to exchange Yearbooks to write well wishes and goodbye messages to each other. The Yearbook is worked on throughout the school year and it is great to see the students enjoying looking back on the school year!
Click the link above to complete the UCESC Feedback Survey!
Hillcrest Academy North assists students from the Elizabeth Public School District in reaching their full potential by providing an alternative to the traditional high school setting. We offer smaller class sizes with a rigorous and challenging high school curriculum that is aligned to the New Jersey Student Learning Standards and prepares students for college and career. Our goal is to provide a safe, supportive, and empowering school environment that fosters lifelong learning, mutual respect, creativity, and the joy of learning, with an effective, caring, innovative staff, in partnership with home and the community.

Mr. John Marquet, Principal
Mr. Thomas Van Cleef, Supervisor of Instruction
Location: 2630 Plainfield Ave, Scotch Plains, NJ 07076

Phone Number: (908) 233-9366
John Marquet
John is using Smore to create beautiful newsletters