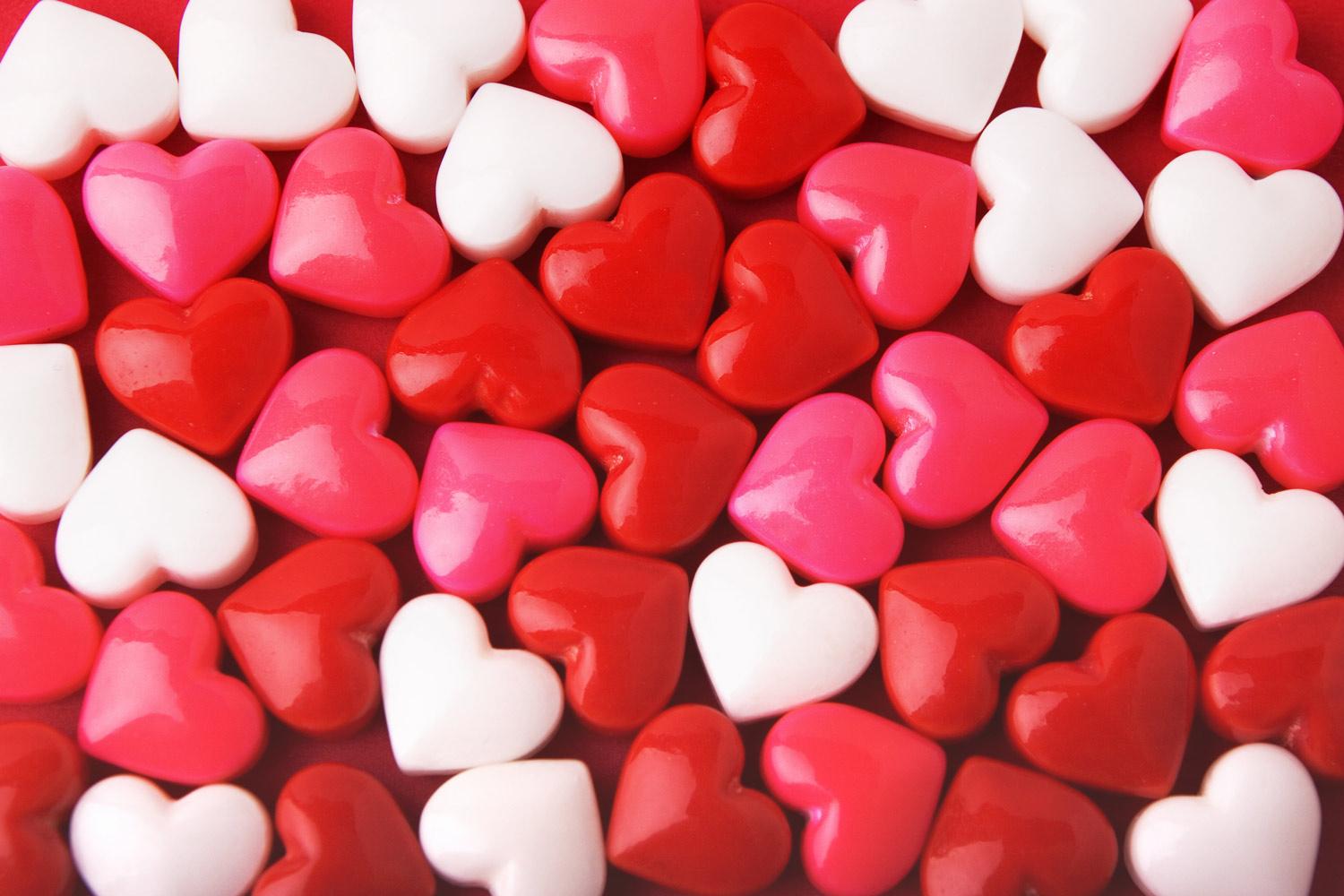 Hillcrest Academy South Campus
February 2023 Newsletter
Dr. Balsamello's Message
Hillcrest Academy South Campus (HAS) staff and students began February with our third marking period/ second semester. We said good bye to our Spanish teacher Ms. Flores, however welcomed back our Art teacher Ms. Picciano. We have all enjoyed celebrating Black History Month, Valentine's Day, as well as various School Spirit Days, an incentive field, and a field trip for seniors to Union County College!
February 2023 Updates
February 1st - Start of 3rd Marking Period and 2nd Semester
February 9th - Incentive Bowling Field Trip
February 10th - Wear Sport's Jersey Spirit Day
February 14th - Valentine's Day wear red or pink
February 16th - Black History Month Movie activity
February 23rd - UCC Field Trip
February 24th - Pajama Day
February Student of the Month
Brianna L. is our Student of the Month for February. This is her first year at HAS and has been doing very well for herself but where she really excels is in her favorite subject of Biology. One of her favorite things in the world is Hello Kitty so it is no surprise that her favorite color is pink and that she has a pet cat. In her free time, Brianna loves to paint. When asked if she has ever traveled outside of the country, she will tell you that she has been to Peru.
Teacher Spotlight
Ms. Fernandez-Siejack (aka Ms. Fern) has been a teacher for 17 years and this is in her second year at HAS. Just like her students, Ms. Fern grew up in Elizabeth and even went to catholic schools there. She used to teach at her alma mater which is where she met fellow HAS teacher Ms. Wrzesinski before teaching HAS. Ms. Fern has a love for anything purple and superheroes (specifically DC heroes); her favorite is Wonder Woman. If asked what is the coolest thing she has ever done, she will tell you it was working at Six Flags Great Adventure during Fright Fest for three years as a scary clown.
Ms. Duarte's Classroom
Things have been busy in room H51 as Ms. Duarte and her students were working on exploring topics that seem to transcend time.
In Economics students used the information they learned on various business models to create their own business presentations. Students then shared their presentations with their peers and classes voted on their favorite product/idea. In USII students saw an overview of the Roaring 1920's and the Great Depression era through primary source documents. A lot of connections were made with current problems facing the country surrounding rising housing and food prices alongside continued struggles for equity. Students learned about these topics as they created their own Instagram accounts detailing the topics studied in the 1920's alongside a fictional character based in the time period. This project lent itself to looking at the influence the time period had on popular culture, women, African Americans, technology, and society as a whole. The classes then studied the ways in which the government failed to extend equal aid to all Americans, while looking at how various groups maneuvered these difficulties. Through these activities, Ms. Duarte's classes came to understand the study of history as one of change and continuity.
Ms Wrzesinski's Classroom
For the month of February, Ms. Wrzesinski's social studies classes focused on Black History Month initiatives. All of Ms. Wrzesinski's classes worked on an A-Z African American Visionary project. Students were randomly assigned a visionary from the A-Z African American Visionary poster (attached at bottom). Students then completed a graphic organizer that included biographical information, facts about their roles/ careers, what made this person a visionary, and how this person impacted American society during their time and future generations. Students chose from a variety of people from the 1800s to present. Such leaders included Maya Angelou, Mari Copeny, Katherine Johnson, Thurgood Marshall, Sojourner Truth, Mae Jemison, Zora Neale Hurston, Vashti Harrison among many others. Students were given creative freedom to create their own poster, pamphlet, or Google slide presentation and created beautiful masterpieces that perfectly represented their visionary.
Decorations
When we hear of decorations, we think of many different holidays; winter holidays like Christmas, Hanukkah, and Kwanzaa, monthly holidays like Valentine's Day and St Patrick's Day, or even birthday celebrations. With all of these holidays, we never seem to think of Black History Month. HAS teachers Ms. Duarte and Ms. V hung up decorations in celebration of this month. When Students arrived and saw these decorations, they felt a sense of pride and empowerment to know that their history was being celebrated.
At the Movies!
In celebration of Black History Month, students had to have a movie day at HAS. The movies shown were Remember the Titans, Selma, The Butler, and 42. All movie choices were about real events that highlighted some of the struggles and triumphs of Black History. Students filled out a survey earlier in the week to chose which movie they were interested in seeing. Teachers brought in snacks and drinks so the students could have a "movie going" experience. At the end of the movie, students answered the question "How did the movie you watched deepen or challenge your understanding of Black History?"
Black History Month Projects
In Ms. W's US History classes, students got to create either a power point presentation, a poster, or a pamphlet on an African American visionary. Students picked a letter from A-Z out of a hat and that letter corresponded with a visionary (e.g. A is for Maya Angelou, B is for Basquiat, and so on). Every student not only enjoyed this project, but they put in their best effort as they were very passionate about this!
Month of Cooperation and Friendship
Spreading Love through Kindness
Students and teachers filled out hearts with encouraging messages on them. Some were to specific people and others were general, but all were filled with much love and support.
"You are beautiful! No matter your race, body shape, face, style, and hair texture. You're Beautiful and don't let anyone tell you the opposite."
"This too shall pass and tomorrow is a new day! You are loved!"
"You shine, I shine, We all shine!"
"Always believe in yourself!"
"Love is within everyone. Beauty is inside of you. Don't give up on yourself. Be kind to all people. Have faith in yourself and others. Being unique is a beautiful thing."
Our Friendship with Westlake
From before the pandemic, HAS and Westlake School had a wonderful partnership. HAS students would volunteer to work on activities with Westlake students. Westlake students run a school cafe called Can-Do-Cafe where students (and staff) from HAS can go to get treats for special occasions. In past years, there was even a school dances for the Westlake students that HAS students would attended as buddies. Now that things are returning to a more normal state and we have returned to 1571, HAS and Westlake have put things into motion to rekindle this awesome friendship and positive learning experience!
I've Been Hugged!
The students at HAS are not the only ones having fun. The faculty was involved with a secret valentines day candy swap. When staff came into school in the morning, they may have seen a gift bag hanging on the doorknob of their classroom This gift bag contained a bunch of candy and two notes inside. One note would give the directions on how to do it for another faculty/staff member. The second note was a paper that said "I've Been Hugged". That paper was to be hung on the door to show who already has been surprised. This was a great way to have spirits boosted within the faculty/staff and have a little fun too!
Incentive Trip - Bowling!
Students who ended the 2nd marking period on the honor roll list received a trip to go bowling. This trip was a reward for the hard work, great attendance, and good behavior these students maintained over the course of the 8-10 weeks that started in the beginning of November. Students got to bowl, play arcade games, and was able to purchase snacks during their trip.
Valentines for Valentine's Day
As an act of kindness for this past Valentine's Day, students created special Valentines for the Emmanuel Cancer Foundation. With a mix of candy and sweet sentiment, these valentines went to patients in need to help brighten their day.
UCC Interest Trip
As seniors here at HAS are seeing the hopes of graduation on the horizon, they are also weighing their options for post graduation. A select group of students who are looking to go to UCC, or those who just wanted more information, went on a trip with HAS guidance councilors to the Cranford campus. Students participated an information session as well as a tour of the campus.
Our Students In and Out of School
GOOOAAAALLLLLLL!
Catherine A has been playing on a soccer team for the past 3 years. She got into the sport because she always wanted to follow her father's footsteps. They have always watched soccer games and they like the same team. When asked how playing on the team makes you feel, Catherine replied "It makes me feel proud to be on this team because I'd never thought I'd see myself playing midfielder. I really have fun playing soccer and I've accomplished so much while playing. This is also something I can do with my dad since we play on the same team."
About Us
Hillcrest Academy South is an alternative high school for students from the Elizabeth Public Schools. Students are referred to HAS by their Elizabeth Academy guidance counselor and administration for an interview at HAS. We provide a small educational learning setting with opportunities to make up courses through our Credit Retrieval Program in a caring environment in order to meet Elizabeth's graduation requirements.
Website: www.ucesc.org
Instagram: ucesc_has
Facebook: Hillcrest Academy South
Location: 1571 Lamberts Mill Road, Westfield, NJ, USA-Door 3B
Phone: 908-233-9317
HAS Smore
HAS is using Smore to create beautiful newsletters