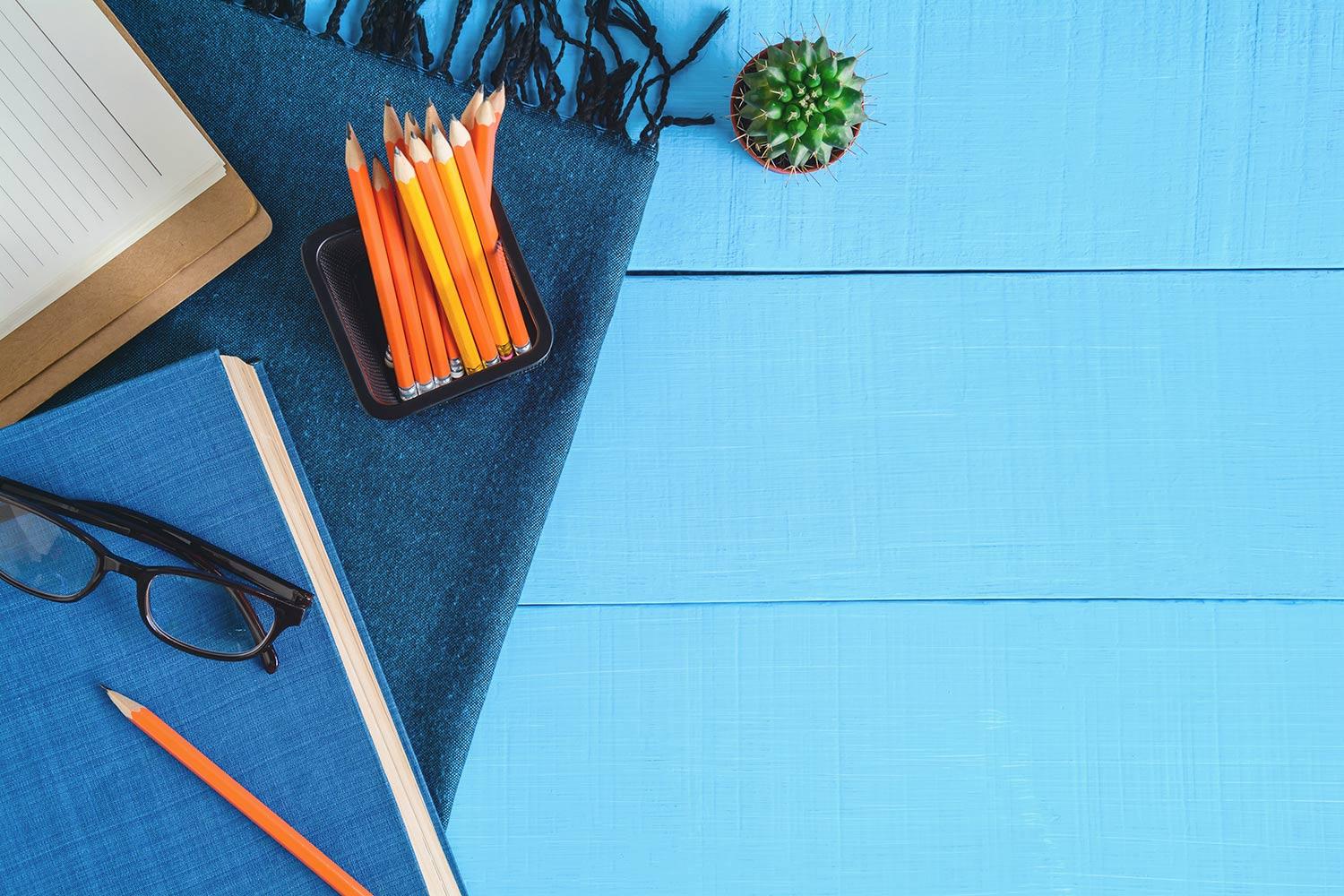 PfISD Employee Express
December 15, 2022
Upcoming Events & Holidays
Early Release Dismissal Schedule
Free Austin Spurs Tickets


Teacher Appreciation Nights at COTA Peppermint Parkway



2022 W2 Notification


Staff Shout Outs



CTE Corner
Fine Arts Update
Athletics Update
Upcoming Events & Holidays
December
National Read a New Book Month
Dec. 15 - Board of Trustees Regular Meeting

Dec. 16 - Early Release
Dec. 19 - Jan 2 - Winter Break
Jan 3 - Student Holiday/Staff Planning
Jan 4 - Students Return
Early Release Dismissal Schedule
Students will have early release on December 16. The release schedule for all schools is as follows:
Elementary School Campuses: 12:00 p.m.

Middle School Campuses: 12:45 p.m.
High School Campuses: 1:30 p.m.
Free Austin Spurs Tickets
In appreciation for our teachers, Austin Spurs is offering 4 free tickets to teachers on December 29.
Austin Spurs vs. OKC Blue
December 29, 2022
Tip-off: 7:30 p.m.
4 free tickers using code: teacher
Teacher Appreciation Nights at COTA Peppermint Parkway
Circuit of The Americas (COTA) is honored to invite you and your family to Peppermint Parkway, a unique holiday experience in Austin. Available on select nights through Dec. 30, Peppermint Parkway features a one-mile drive-thru of unforgettable immersive holiday displays, millions of dazzling lights, characters, and more. In addition, guests can visit Peppermint Plaza to meet Pepper and Mint, enjoy holiday treats, and experience thrilling rides, or drive on COTA's signature 3.41-mile track with a Candy Cane Cruise ticket!
Present your ID upon arrival at the check-in tent for the teacher appreciation discount of 50% off Peppermint Parkway admission from December 26 to 30. To purchase tickets, go to peppermintparkway.com, select "get tickets" and your admission package. Then enter code WINTERBREAK at checkout!
Teacher Appreciation Nights are dedicated to your service to students and their families. Thank you for all you do!

Pflugerville ISD is required by the IRS to furnish all employees with a Form W2 Wage and Tax Statement each year. The W2 contains employee's compensation and tax withholding amounts for the year 2022.
This year PFISD is giving you the option of Print Your Own W2-2022. Benefits of Print Your Own W2:
Reducing District cost, estimating $5050 of savings to print W-2's for 5050 employees
Saving your W2 electronically for your records (digital version)
Receiving your W2 sooner than January 31, 2023
The Skyward Online Form selection window opens in Employee Access from December 1, 2022 through January 13, 2023 to complete your W2-2022 delivery options.
Please use the instructions below to select your W2 delivery options and verify your employee profile information.
We love our PfISD staff members and we know our parents do too! We want to provide an opportunity for our parents to publicly recognize and thank our staff members who serve our students, staff and the community. We have created a Google Form to provide information directly to us to share with our staff as a whole and let you see the difference you are making in a student's life every single day. Please click here for the Google Form.
These Shout Outs will be included in upcoming issues of the Parent and Staff Newsletters. If a Shout Out directly references a student, we will not include the parent name to protect the child's anonymity. If you are recognized in an anonymous Shout Out and want to learn the parent's name, please contact Tamra Spence at tamra.spence@pfisd.net.
THANK YOU TO OUR AMAZING PFISD STAFF MEMBERS FOR EVERYTHING THEY DO FOR OUR STUDENTS AND COMMUNITY!
Mr Medina and Mrs. Richardson of Caldwell Elementary (via Anonymous): A big thank you to both Mrs. Richardson, and Mr. Medina for their encouragement and great communication. Our children are blossoming and thriving under your supervision this year.
Mr. Negrete of Caldwell (via Genevieve B.): Thanks for all you do Mr. Negrete. The tutoring that Jax receives makes a world of difference for his ability to learn and retain new material. He is growing so much this year.
Nurse Sarah of Windermere Elementary (via Harriet A.): Nurse Sarah makes me safe dropping of my son with Asthma and Stomach Problems. She will and updates you, she's always super polite and smiling.

Ms Feronti of Windermere Elementary (via Harriet A.): She is a wonderful teacher, my son cries when he's ill and can't be in school, that alone tells me a lot about her. I have been called Ms Feronti a lot . Thanks for your beautiful heart ❤️
Ms. Knapek of Pflugerville Middle School (via Anonymous): She has always been there for my son Daniel T. since the 6th grade. She never have up and always had faith in him to improve. She is one of the people in his life that has always encouraged him to be better. He has improved so so much and she deserves a big thanks! And a pay increase😄!
Ricardo Sanchez of Delco (via Alma): Los concejos que le da alos niños ami niño le encanta q el le cuente historias d su vida
Sherri Vigil of KLMS, 8th Grade Counselor (via Corey A.): Most moms believe that nobody will ever advocate for their child like they would—a natural assumption. I was even one of those mothers … until I met Sherri Vigil. Starting from before my son even started middle school until now, in his last year, she has worked so hard, going far above and beyond what duty required, to help him succeed. She's worked countless hours on extremely difficult schedules, not just making sure my son has every class he needs or wants, but that he's successful and happy with those choices as well.
She talks to him, she listens to him, and it's obvious that she truly sees him, not just as one of her many students, but as an individual, one with hopes and dreams—dreams she wants to help make reality.
Every step of the way, Mrs. Vigil has not only advocated for my son, but she's also been a sounding board and support system for me, patiently explaining options and advising me on the best course of action. I couldn't have asked for a better counselor, and I know, out of everything and everyone we love about KLMS, it will be her my son and I miss the most.
Mr. Demitri (Bus 288) of Bus Driver for bus 288 (via Vine Creek Neighborhood): Our entire neighborhood of Vine Creek appreciates Mr. Demitri!! He is always so kind and patient to our kids. All of our kids look forward to riding the bus because of him!!!
Ms. Darcy Johnson of Murchison Elementary, 2nd Grade (via H.Alaniz): Ms. Johnson is a fantastic 2nd grade teacher! She makes the kids laugh everyday, kids throughout the school look forward to the days she and Flax do announcements because she's funny and silly. Inside her classroom and out, she loving, kind and the kids feel her joy in teaching…all the best qualities in an Elementary teacher. My daughter loves going to school and it's because of teachers like her. We've loved every teacher we've had at Murchison and this year with Ms. Johnson is no different!! Thank You Ms. Johnson! You are greatly appreciated!
Asanti Malveaux of Murchison Elementary, 2nd Grade (via H.Alaniz): Mrs. Malveaux is such a blessing. She is SO sweet and SO patient with her students. I appreciate her so much. She is calm and has such a soft personality, my daughter just adores her. She has been wonderful helping my daughter navigate her anxiousness over taking tests! We are so thankful for her wonderful skills and kind heart! She's another amazing teacher my girls have gotten to have at Murchison!!
Abigail Flax of Murchison Elementary School (via Brandy V.): Ms. Flax brings a whole lot of energy and enthusiasm to her classroom. I love that she teaches to the whole student's needs, and has helped to build the confidence of my son who is a little behind due to some learning difficulties. She definitely loves her students. Thank you!!
Mrs. Krasnonosenkikh of Murchison (via Cheryl C): Thank you Mrs K for organizing the first boys Mustang Milers run club for 3-5th grade. The energy, excitement and trusted relationships you have with the kids is wonderful. You push them to be the best version of themselves- you rock!
Mrs Poncik of Kelly lane (via Cheryl): Thank you Mrs Poncik for all you do to keep my son excited and passionate about science. You make learning fun and help so much in keeping kids and parents focused on their success
Zack Krasuk of Weiss High School (via Alysia H.): Math has always been my daughter's least favorite subject. Mr. K has helped her not only learn algebra but understand and enjoy it. He breaks down the subject step-by-step and allows the kids to ask as many questions as needed. Algebra is now one of her highest grades, and I have a child who isn't afraid of numbers.
Ms. Loretta Davis of Rowe Lane Elementary (via John H.): We want to thank Ms. Davis for taking time after school so our Son that has Special Needs could attend his 5th grade choir program. And for going above and beyond to make him feel included throughout the year. We really appreciate you and your staff.
Mrs. Hack of Mott Elementary (via The Davidson's): Mrs. Hack just took over our sons class! We have seen a huge difference in his behavior and his excitement is back for school. Thank you so much Mrs. Hack for joining the Kindergarten team! I can't wait to see what the rest of the year brings! Thank you!! Happy Holidays!
Laura Martin of Pflugerville Middle School (via Joanne B.): Ms. Martin put so much time and work into the winter choir concert. She did an amazing job scheduling practices and communication with parents. Thank you so much for your dedication to our students.
Weiss Welding Students Consider Next Steps
Last week, Mr. Larry Vinklarek, Weiss Applied Agricultural Engineering teacher, took 30+ of his students on a very eye-opening field trip, opening many of their eyes to a future career in welding. The first destination was Athena Manufacturing, where students learned about machining and fabrication equipment, as well as about internships and full-time employment once they graduate high school; Athena Manufacturing is one of our CTE Industry Leadership Council (ILC) members and has won awards for their participation and guidance they provide PfISD CTE programs.

After Athena, the group loaded back up and headed to Universal Technical Institute (UTI) to enjoy lunch and a tour... including checking out their brand new welding college that was just opened last month. Many of our students purchased UTI shirts (a uniform requirement when enrolled in that college) and modeled them, along with Mr. Vinklarek, once they got back to Weiss that afternoon.
More information about our Applied Agricultural Engineering program of study, and all of our other programs, can be learned about on our website at https://www.pfisd.net/Page/7406
Band
Congratulations to our students from all four high schools who auditioned for and made the TMEA All-Region Band! These students will participate in a clinic and concert on January 20th and 21st, and they will continue auditioning at the area level in hopes of making it into the TMEA All-State Band.

Connally HS - 2
Hendrickson HS - 24
Pflugerville HS - 8
Weiss HS - 3
CHS
Wrestling
Cougars collected a 48-18 victory at Hayes. Cougars were led by Ava Hernandez, Tianna Thompson. Cougar Wrestling defeated McCallum 68-12 and LASA 62-18. We moved to 3-0 on the season.
Men's Basketball
12/8 - 62-60 win vs. Temple
12/10 - 46-43 win vs. Jarrell
Swimming
Cougars had a great showing in their Georgetown meet and were led by:
Andrew Webb in the 100 yd. free, Joshua Webb in the 100 yd. butterfly
Women's Soccer
12/9 - 6-0 win vs. Taylor
HHS
Girls Basketball:
Lady Hawks Basketball Team is currently ranked #9 in the state according to TGCA poll with a 14-3 record. The Hawks finished as Runner Up in the Nancy Walling Tournament last weekend.
Boys Basketball:
Off to a great start with an overall 12-4 record and just finished 2nd in the Leander Tournament this past weekend, losing to McKinney Boyd in the Championship game.