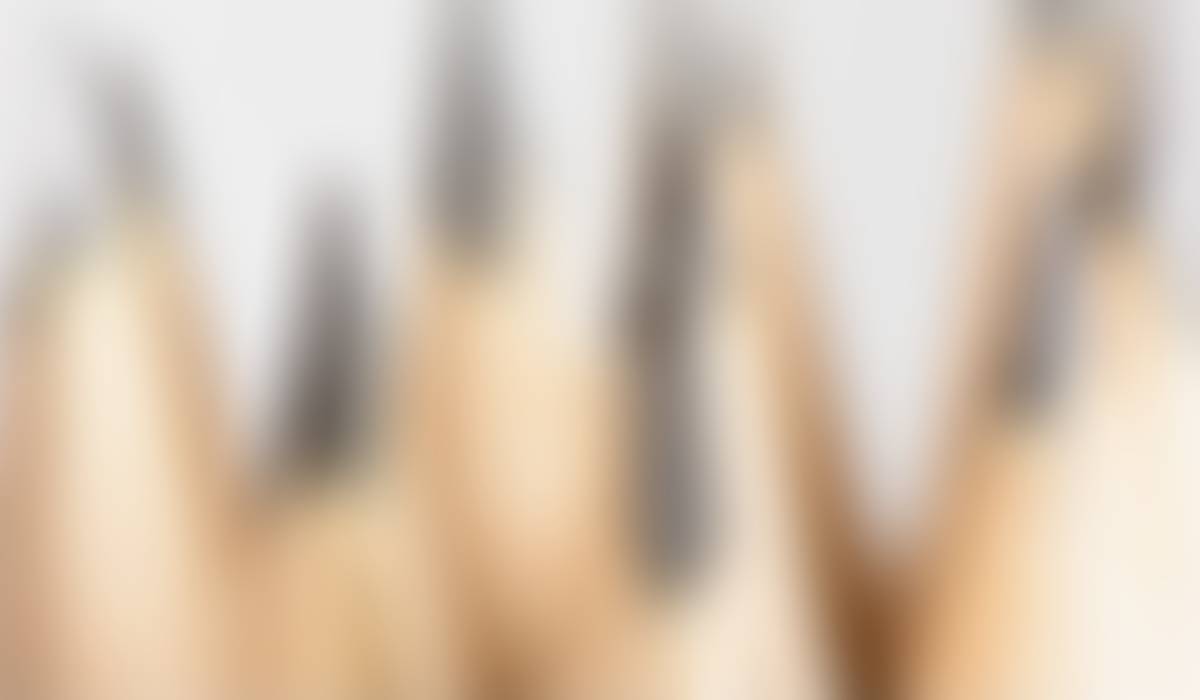 School Pointes
Counselors help students dream big
Grosse Pointe North counselor Brian White goes over graduation requirements with senior Ray Plieth.
The theme for this year's National School Counseling Appreciation Week – "helping our students dream big" – is particularly fitting for this time of year. Across the district, counselors are setting the stage for students to reach their goals, whether assisting with course selections for next fall, planning middle school career days, or working with upperclassmen to craft their postsecondary plans.

Beth Walsh-Sahutske, counseling department chair at Grosse Pointe South, frames the role of a counselor with a quote from The Lion King: "Look beyond what you see."

"I think that encapsulates what we do," she explained. "Take kids who are in one place and see the potential and possibility of what may come next and help them draw a roadmap of how to get there."

For many students, graduation – and whatever follows – may seem far away, but from Beth's perspective, it's right around the corner. That's why, in her view, it's important for each student to think big, set goals, and acquire the skills and resources to navigate life.

According to Jenny Sherman, counseling department chair at Grosse Pointe North, this begins with relationships.

"We get to know kids really well," she said. "We try to match class interests with their possible career pathways to help them dream about what they want to do. There's college preparation, career preparation, trades. Whatever they're dreaming of after high school, we try to help them create steps to get to those pathways."

Key to that relationship piece is the fact that counselors remain with students for all four years of their high school careers.

"I always say to students when we first walk into the classroom and do a lesson with them, You don't know us yet, but you will," Jenny said. "We'll get to know you, you'll get to know us, and then we can help you because you'll feel comfortable. And we'll get to know what you want to do and we'll be able to make these suggestions on things to try from a career standpoint."

A pathway to success
The best way to dream big is to have a plan. Jenny often tells students, "When you're done here, I want you to know what you're doing and there's a pathway to get to what you're doing. That helps you dream big and follow what you're passionate about."

Part of that plan involves mental health and wellness. The counselors work with students to support them through whatever challenges they may face, from school avoidance to anxiety and depression.

"We help kids navigate life," Beth said. "Life can be academics. It can be mental health and wellness. We pick them up where they are, wherever that may be, and help them look at what could be and help them get there."

For Jenny, this means "helping kids understand their own resilience, removing barriers, whether it's issues or problems they have and helping them solve those problems, but also empowering them to know that they can solve their problems and be resilient and get through hard times."

Having the support of the entire counseling staff and their teachers creates a safety net for students to navigate through those hard times, take risks and achieve success before they embark on the next step.

This is why Jenny emphasizes the importance of encouraging students to stretch themselves.

"Try that AP class," she tells her students. "Try that hard class. Try that new thing. Get out of your box and try something new and stretch yourself, and then see who you will become because of this opportunity."
Pierce counselors met with students this week to go over course selections, including semester and year-long electives such as broadcast journalism, journalism, choir, digital art and design, innovation and design, life skills, foods and nutrition, cadet band, concert orchestra, French, Spanish, physical education, metal technology and wood technology. Pictured with a first draft of his course selections is sixth grader Zaffran Bharucha.
An early start
Dreaming big begins early in the middle schools. Counselors work with all grade levels to help students achieve their short and long-term goals – even meeting with fourth graders at the elementary schools to help them with next year's course selections in preparation for their transition to middle school.

Counselors also monitor students' academic progress and offer opportunities for them to grow and build confidence, according to Brownell counselor Angie Niforos. As part of this process, they reach out to students on topics such as relationship building, career interests and exploration and academic planning.

"As school counselors, our hope is that each of our students embraces their individuality and strives to reach their potential both in and out of school," Angie said.

"In middle school, we believe that now is the time to try a little bit of everything and have as many elective experiences as you can," said Parcells counselor Carla Palffy. "In order to dream big, we know our students need to believe in themselves and build the confidence to step out of their comfort zone by trying something new. Everyone has unique talents and these are the tools we uncover and sharpen to help us dream big in school and life."

Pierce counselor Andrea Bolton, who chairs the middle school counseling department, says Naviance, a college and career readiness software program, helps students from sixth grade through high school set goals and plan for their futures, whether it's determining their learning styles or creating an inventory of interests.

"They begin to think about careers but they do it age appropriately," she explained. "You start by dreaming big. What those systems will uncover for these students is something they might never have thought about before. Or they may think about how they learn – whether they're a kinesthetic learner or a tactile learner. That translates into their academics and what goals they have."

Most important at the middle school level, in her view, is a focus on skill development.

"All through middle school, if you can achieve organization, time management and study skills, you are ready for high school," Andrea said. "This is the impetus beginning in fifth grade."

Planning ahead with Career Day
All three middle schools also are dreaming big by hosting a Career Day. This was done in the past in different ways at all three middle schools, but took a hiatus due to COVID.

Brownell is kicking off with an all-school Career Day on March 24, with an impressive line-up of presenters from a wide range of professions and a keynote by motivational speaker and ASD advocate Anthony Ianni.
Staff at Parcells and Pierce are planning career days in the fall. The three schools collaborate in hosting these events, Andrea said, while at the same time allowing each building the autonomy to schedule within the timing that works best.
South categorical classrooms host greenhouse fundraiser
Students in all four categorical classrooms at Grosse Pointe South have been involved in every stage of the process of growing tomatoes and green peppers for their greenhouse fundraiser.

They started the vegetables from seed and come to the greenhouse extension room several times a week to water and give the plants supplements to help them grow, sometimes with the help of their friends from the peer-to-peer program.

With approximately 50 plants, each in a 50-gallon bucket requiring a half gallon of water, that's a lot of watering, points out special education teacher Shelby Salatjka, who is coordinating the fundraiser along with the other categorical classroom teachers Lauren Hancock, Jill Harrison and Steven Sellers.

When it's time, the students will learn how to pluck, wash and package the vegetables. They also will help create advertising and flyers to promote the fundraiser.

"They will see this through from start to finish," Shelby said.

The heirloom tomatoes – grown from seeds from the previous season's harvest – and the peppers are all organic. Money raised will go back to the greenhouse to expand what they are able to offer in the future.

The extension room where the plants are grown came from a Mothers' Club grant, which paid for the contraptions, lights and tarps, along with a hydroponic system that will allow the students to grow fresh herbs in the future. Plans include dehydrating the herbs into spices and growing microgreens for use by the foods and pastries classes.

The tomatoes and peppers will be available for sale at $2 each at a Farmers Market table in front of South on Fisher Road on Mondays and Wednesdays. Sales will be open from 8:15 to 9: 15 a.m. and 2:45 to 3:45 p.m.
North hosts Unified Basketball rematch against South
Grosse Pointe North may have won the first Unified Basketball game at Grosse Pointe South on January 27 with a buzzer beater (scored by James Ware, pictured upper right high-fiving North coach Drew Kisskalt), but it was South with the win at North's house during the rematch on February 7. The final score was 50-45. Congratulations to all the players, partners and coaches on two close, exciting games!
South students receive Young Entrepreneur scholarship
The Grosse Pointe Chamber of Commerce celebrated three Grosse Pointe South High School students for their entrepreneurial spirit at its annual membership dinner last week. In addition to presenting their individual business plans to a large group of local business owners, the young entrepreneurs were awarded a check in the amount of $2,500 to help fund their business dreams.

Andrew Kolojeski, a senior, is the founder of Michigan Used Bricks, a company that buys and sells a wide variety of official LEGO parts, sets and mini figures.

Jack Ryan, a junior, is the founder of SkyView Creations, a company that provides aerial and ground photography/videography and video editing/production.

Madison Turnbull, a junior, is the founder of Mad Organized, a company that puts together customized organizational plans to create functional homes and office spaces.

Chamber Chair Mark Heppner, who presented the awards, said, "I am so impressed with what you all have created and what you have done with your passion. I know that you will all be successful."

As part of the nomination process, the applicants had to complete an application, create a short video explaining how entrepreneurship has impacted their life, and submit a business plan.

The Chamber recognizes young scholars with an entrepreneurial spirit each February.
Young Entrepreneurs, from left, Madison Turnbull, Jack Ryan and Andrew Kolojeski. Photo courtesy of the Grosse Pointe News

Brownell presents Disney's 'The Lion King Jr.'
Brownell Middle School presents its final performance of Disney's "The Lion King Jr." tonight at 7 p.m. Tickets are $10 and available at the door.