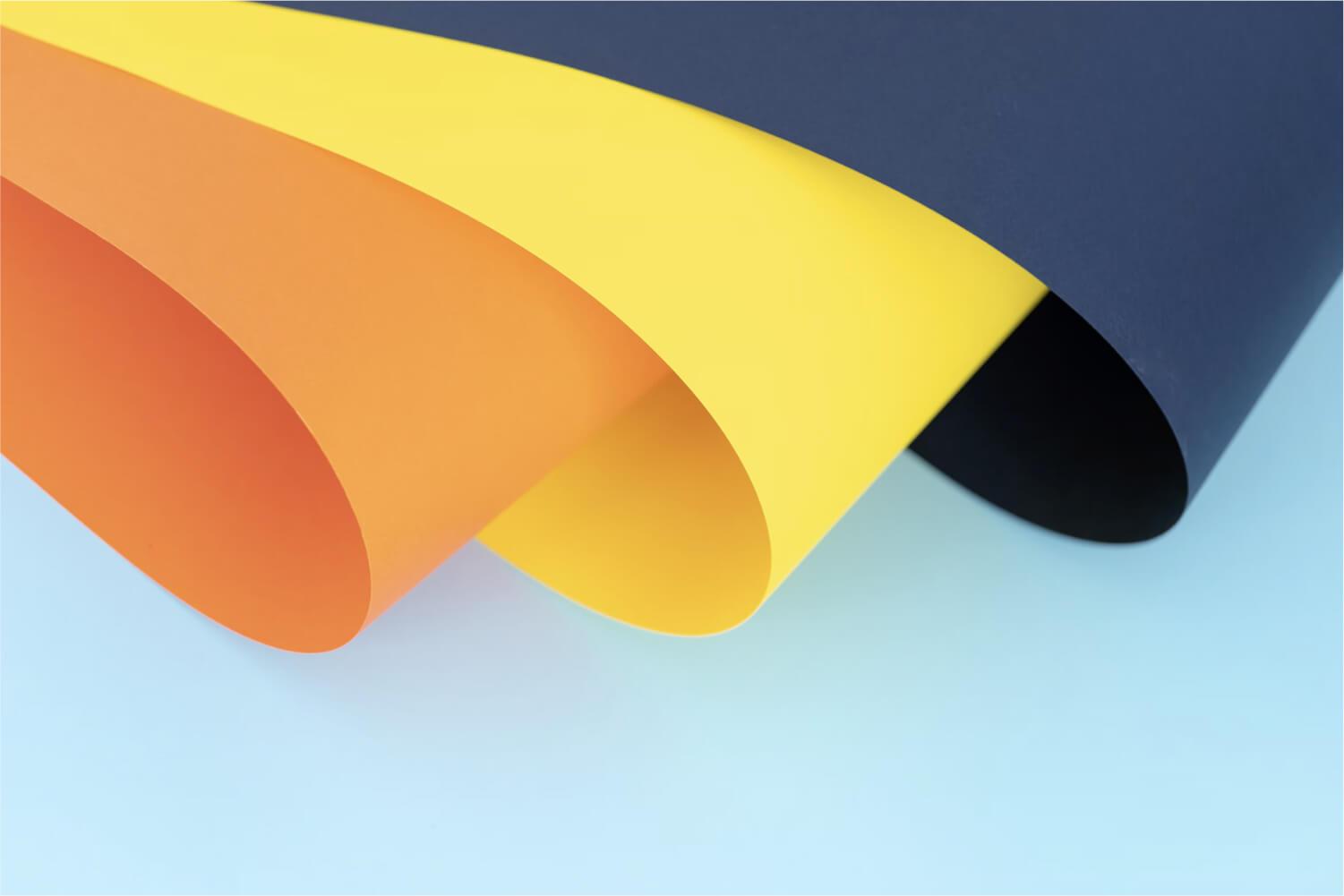 FUEL School Newsletter
Week of December 19, 2022
Message from the Principal
Dear FUEL Families,
As we head into our final week of school of 2022, I think it is important to reflect upon how far our students have come since January 2022. They continue to show their resilience, innovation, and kindness each day and are continuing to grow out of a pandemic that significantly impacted their lives and the lives of each of our families and communities. Our students show us every day that there is JOY in the smallest moments - and that every single day is a NEW day. I am so lucky to call myself the proud principal of FUEL and of each of our students. I am so very, very grateful for the time I get to spend with our students each day.
This past week, we hosted the Battle of the Books kickoff event for our 5th grade students - check out the flyer HERE. And, we hope you will participate in our Pistons fundraiser on Sunday, January 15th - our students LOVED meeting Hooper and playing against the teachers this past week!
We hope your kiddos will participate in our Winter Break Spirit Week this week - check out the daily themes HERE. Candy Gram sales will also be held for one final day this Tuesday.
Finally, please see the below request from our district Curriculum & Instruction office:
Your voice is needed on the Ferndale Public Schools Health and Wellness Committee! The purpose of the committee is to develop and review policies that promote students' health, well-being, and ability to learn by supporting healthy eating and physical activity. We will begin meeting our monthly meetings in January, and are soliciting engagement from our School Community. Please complete this form to join or reach out to Camille Hibbler, Assistant Superintendent of Curriculum, Instruction and Assessment at camille.hibbler@ferndaleschools.org with any questions.
We hope everyone has a safe and healthy Winter Break. We will see everyone back on Monday, January 9th.
With gratitude,
- Mrs. Jeffrey

This Week's Social Emotional Learning Focus
We are dedicated this year to working on our students' social-emotional growth in addition to their academic growth. This week we continue with Module 3: Growth Mindset. Our focus this week:
Diversity & Differences, Acceptance
This is a fabulous resource for celebrating Martin Luther King Jr. Day (next Monday), but also for reinforcing this week's focus on acceptance, diversity and differences. There are options for in-person and virtual service activities as well: Resources for MLK Jr. Day
Important Upcoming Dates - December
Early Release Wednesday dismissal is 2:38 p.m. Remember, every Wednesday through May!
Mon. 12/19 - YMCA Sportport, 3:45-5:15 pm; Board Meeting, 7 pm
Tues. 12/20 - CASA Dance Assembly
Mon. 12/26-Fri. 1/6 - NO SCHOOL - WINTER BREAK
Mon. 1/9 - SCHOOL RESUMES
22-23 FUEL Yearbook - Upload Your Pictures!
Are you interested in helping to fill up our yearbook with pictures this year from field trips and school events? If so, click the flyer below for instructions on how to upload pictures for the yearbook! Website: http://www.ybkpix.com - Code: 711581 Deadline: February 1st
Communities in Schools Reminder & Resources
Ferndale Food Resources:
--Zion Lutheran Church Food Pantry: Every third Wednesday (143 Albany, Ferndale, MI from 9:00am-10:30am. Picture ID is required. Families can register on their website to receive a bag of food and a bag of paper products, cleaning supplies, spices, etc. Families are able to fill out a shopping list of the available items that will be in their bag.
NEXT DATES: Dec. 21st.
https://www.zionlutheranmi.org/foodpantry

-- Yad Ezra Food Pantry: Individuals can fill out the New Client Application Form and email it back to Yad Ezra. Drive-up window food pantry (2850 W. 11 Mile Road, Berkley, 48072). Pick up days are Wednesdays between 2:00pm-5:00pm and individuals must be registered 8 full days before the first pick up.
https://www.yadezra.org/services/need-help/
New Resources for Assistance
https://ferncare.org/ Free clinic in Ferndale that provides no-cost medical care to those who are medically uninsured

https://thawfund.org/ Financial assistance for utilities (electricity, heat, water)

https://communityhousingnetwork.org/ Rental assistance
Counseling Resources from CIS

Oakland University offers free counseling sessions for all ages/groups, both in-person and virtual sessions.
https://www.oakland.edu/counseling/sehs-cc/
Wayne State University is offering free counseling/psychotherapy to Michigan residents via Zoom. Minors, adults, couples, and families are welcome to sign up.
https://education.wayne.edu/mental-health-and-wellness-clinic
University of Detroit Mercy also has free counseling sessions, both in-person and virtual sessions.
PTA & Elementary Connections Group Updates
FE PTA Updates and Events
On behalf of the PTA Board, we hope everyone enjoys the upcoming Winter Break - whether you're traveling or staying home, celebrating holidays or just being together, we wish you all the best! See you in the new year!

Skate Night
It was wonderful to see so many families at Skate Night! By Skate World's count we had 434 people! Look for more Skate Nights in 2023 and if you have ideas for other family fun nights let us know!
Upcoming PTA Meetings

January 10, 2022 6:30PM Location: Lower

Join us for PTA updates and news - more details to com soon.
PTA events and meetings are open to everyone, but please consider becoming a member: ferndaleelementarypta.memberhub.com/store.
Let's stay connected!
Facebook: fb.me/FerndaleElementaryPTA
Email: ferndale.elem.pta@gmail.com
Website: ferndaleschools.org/family/parentorgs
Elementary Connections Group Updates
The Just 4 Kicks Talent Show Is Back!
Save the Date for Saturday, February 4th for the Just 4 Kicks Talent Show event at The Loving Touch! Check out this flyer for information and stay tuned for more details! You can also click on this link to stay up to date for the event.
What is Camp?

Ferndale Elementary and the Elementary Connections Group organizes and plans camps for each grade every school year. The camps are an opportunity for all students in Ferndale Elementary to participate in special activities in an outdoor setting. The First Fives, Kindergarten and 1st graders enjoy a one day outdoor camp. The 2nd and 3rd graders have two days of camp. The 4th grade camp is two days with one overnight stay, and the 5th grade camp is three days and 2 nights.
Camp projects, trips, and activities are theme‐based, structured around the Common Core Curriculum, and strongly supported by our teachers and administrators. Parents work with teachers to plan and facilitate these programs. Camp is not a field trip. Camp is so much more! Families come together to plan, coordinate, teach, and implement this wonderful outdoor learning experience for all our children.
The Butter Bread is one of the fundraisers that the Elementary Connections Group holds to help families raise money to pay for their individual camp costs.
Elementary Connections Group Board Openings
The Elementary Connections Group is looking for volunteers to be a part of the ECG Board. If you are interested or have questions, please reach out to ferndale.elementaryconnections@gmail.com.

What is the Elementary Connections Group?
Please see the attached flyer for more information about the Elementary Connections Group.
Blessings in a Backpack Reminder
NEW INFO:
It's pizza time! Ferndale Blessings in a Backpack is hosting their annual Little Caesars Pizza Kit fundraiser! Please help feed our students on the program by purchasing pizza kits for yourself, your family and your friends. OR, you can become a seller yourself and if you sell 5 kits, you are entered into a raffle to win $50! Check out this flyer for links and more information, or email Lindsay Gonska at lindsay.gonska@ferndaleschools.org.

Student Arrival and Dismissal Reminders
For drop-off in the morning, please be sure to pull ALL the way up in the school driveway in the drop-off line. We will help students walk towards the entrance. This will help us to keep the line moving. Doors do not open until 8:20 am - there is no student supervision until 8:20 am. Also, please note that if students are not eating breakfast, they do not need to arrive at school until 8:28 pm. Students who arrive at 8:28 a.m. can head directly to their lockers and classrooms. Otherwise, students should report to the cafeteria for breakfast or to the gym. Reminders HERE.
Please remember that the BUS driveway is ONLY for buses. This is a safety issue. Please only use the car line in the front of the building on Rosewood.

For pickup, please be sure to have your yellow identification card with student name and grade available and easy to see.

FUEL Safety in the Car Line
Attendance Reminders
Please call the attendance line each day your child will be absent from school. Any absence will remain unexcused until the office has been notified. The teachers appreciate an email reminder, but you must still call the office. Please call the attendance line at 248.547.0880, press the #1 option & leave a message with a reason for the absence.

Safe Snack Reminders
Thank you for helping to keep all of our students SAFE at FUEL by following our safe snack guidelines. This is a reminder that FUEL is a nut-, tree-nut, and sesame-restricted building - please double-check all ingredients before sending in a lunch or snack to school to ensure the safety of all students. Sample safe snack lists can be found ​here​. ​Reminder: NO food birthday treats this year due to our allergy policy.

Important Forms Reminders
If your student has a medical need, it is vitally important that our office staff and teachers are aware. Please complete the medical forms available in the main office (or in the link below) and return to school ASAP.
Medical Authorization Form & Medical Treatment Form
All adults interested in volunteering during the 2022-2023 school year must have a Volunteer Form on file. This form should be submitted at a minimum of two weeks prior to the event in order to accommodate processing times. No adult will be allowed to volunteer or chaperone unless they have an approved form on file. Forms are available in the Main Office or at the link below. Please note: all volunteer forms must be turned into the main office. In addition, you only need to fill out a volunteer form for one school - it will then cover all FPS campuses.
Breakfast and Lunch are free again this year as part of the Community Eligibility Provision (CEP). Please return this form to school ASAP in place of the normal Free and Reduced Lunch application.
Katharine Jeffrey
Katharine is using Smore to create beautiful newsletters