That First Day Feels So Far Away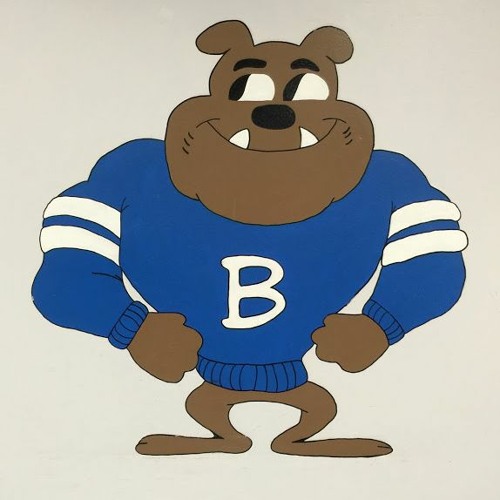 Jason Taylor
SeptemberNewsletter by Jason Taylor
Benson Bulletin 2021 Version
Dear Benson Primary Parents,
We hope this monthly newsletter will give you a glimpse into the goings on at Benson Primary School.
The format of this newsletter will include the following:
upcoming events
pictures from around the school community
celebrating school staff
any IPTO (parent teacher organization) updates
links to our virtual backpack for upcoming programming for kids
Reporting An Absence & Morning Health Screening Instructions
School Nurse Information

Our school nurse is Ms. Michelle Ciero. Nurse Michelle can be emailed at mciero@ndsec.org . Nurse Michelle can be updated on any medical, dietary or other health needs. We appreciate her help in managing our school well-being.
Reporting A School Absence
Parents have two options when reporting their child's absence from school.

Option one: Parents may call the school office (Benson Primary – 1-630-773-0554) during regular school hours and give the appropriate information to the school secretary.
Option two: This option allows parents to be connected with the District 10 Administrative Center Voice Mail System. To report an absence using the second option, simply dial 1-630-773-0554, extension 7003 for Benson. You will gain access to the Student Absence Line. Upon gaining access to the Hot Line, please state:
1. Your child's full name
2. His/her teacher's name
Reason for absence
Dates and/or amount of time your child will be absent from school,
Telephone number where you can be reached during the school day
Morning Health Screening
Benson Primary Events Calendar
VIP Dates
Early Release @ 1:35 pm - September 1
No School (Labor Day) - September 6
Curriculum Night (information below) - September 9
D10 Safety Week September 13-17 (emergency drills conducted at school)
Picture Day - September 15
Early Release @ 1:35 pm - September 22
IPTO Welcome Event @ Benson - September 27
Recognize--Acknowledge--Extend
Families,
Would you like to recognize a Benson Primary School employee for their efforts? We are so grateful for them. I'd like to recognize the efforts of our school community and encourage you to do the same. Please use this survey that will be available on all of our monthly newsletters to do so. Highlights monthly will be shared with the employee and with their permission--shared in the next month's newsletter.
Looking for an example? I'd like to recognize Joe & Maggie who have made the corner of Washington & Rush Streets their second home before and after school for the last MANY years. This husband and wife duo help our traffic get where it's going while also helping many of you cross the streets safely. I'll never forget the first time I met Ms. Maggie eight years ago attempting to bypass traffic for an important meeting--no one person is more important than your safety. Thank you, Joe & Maggie.
Curriculum Night -- September 9th
All District #10 Schools will be sharing out curriculum night presentations virtually. These presentations will be shared out on Thursday, September 9th. An email will be sent to all families when presentations are posted. Please expect to see a classroom overview from your child's homeroom teacher. Additionally, our specialist teachers (Art, Music, PE, Media Center) will also share presentation to overview their classes. We will also share out a building tour video for this event.
Change In Plans Notification
Families,
Please notify both classroom teacher & office staff before 11am if your child will have a change in plans after school. We understand that they may picked up by you versus taking the bus but please notify classroom teacher & office staff. Your child's teacher may be out of school or not able to check email after their lunch period.
District 10 Safety Week
During the week of September 13-17, all District 10 students will participate in emergency safety drills while at school. These drills are required to be completed with your students. During this week, we will complete the following events:
Bus evacuation/safety
Fire drill with Itasca Fire Department
Safety drill with Itasca Police Department
Severe weather preparedness
IPTO Welcome Back Event September 27th
Picture Day -- September 15th
Optional Accident Insurance
The district offers optional accident insurance. The information is available on the school district website and in the flyer linked
here
.
Parking Reminder
Please see picture above. Our wonderful neighbors, THE Itasca Park District, has asked us to remind families to avoid parking in their lots during arrival and dismissal. Thank you!
Additionally next week (week of September 7th – 10th) - there will be NO ACCESS for drop-off or pick-up due to Oktoberfest being held on the Park District grounds that week. The carnival will be moving into parking lot over Labor Day Weekend; therefore space/parking will be limited in our lot and cars should not be accessing it as drop off/pickup for school.

iReady Assessments
Benson Students (first & second graders) and students at Franzen & Peacock Schools will be taking the fall iReady diagnostic assessment. Benson students will complete assessments in reading and math at school from September 1st-10th. More information from iReady website about the diagnostic is pasted below.
The i-Ready Diagnostic is an adaptive assessment that adjusts its questions to suit your student's needs. Each item a student sees is individualized based on their answer to the previous question. For example, a series of correct answers will result in slightly harder questions, while a series of incorrect answers will yield slightly easier questions.

Pictures Around Our School