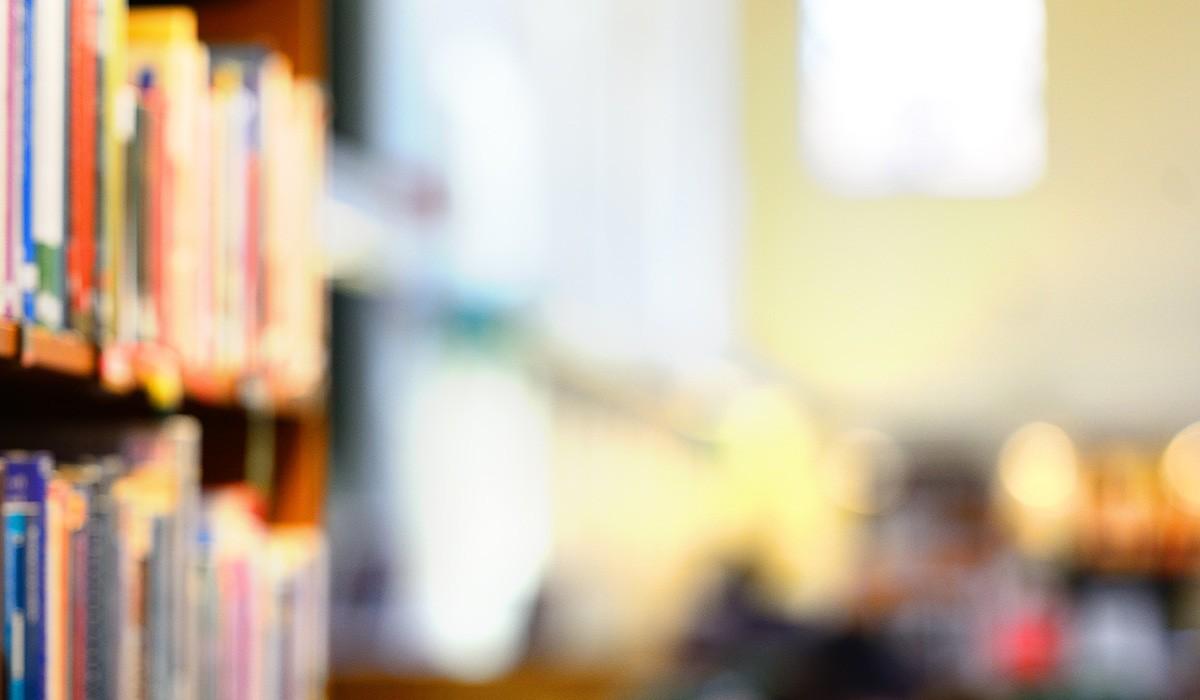 Media Center Update
March 2022
Join us for "Made in Hunterdon Day" @ DVRHS!
DVRHS is participating in a NJ Makers Day event called "Made in Hunterdon Day" on Saturday, March 26 from 10am-2pm. We are looking for staff and student makers, as well as session participants! Registration is highly encouraged: you can do so here. Staff and students who want to run a maker session can email Mrs. Miceli at librarian@dvrhs.org.

March virtual stickerboard now available!
This year, March has surprised us with a crazy mix of both winter and spring weather. Celebrate spring's reluctant arrival with a special spring-themed virtual stickerboard available here.
March Book Bingo is live!
This month's book bingo board is available in print in the Media Center and below as a pdf. Students and staff who complete a row horizontally, vertically, or diagonally on the board (please write in titles and authors in the squares) can choose between multiple gift cards as prizes!
SYNC Audiobooks for Teens Returns April 28!
If audiobooks are your thing, you will be happy to know that SYNC Audiobooks for Teens is back as of April 28. The breakdown of the entire season can be viewed here. If you are interested in registering for the FREE SYNC Audiobooks season, you can enter your personal (not DVRHS) email address here and you will receive weekly emails about the upcoming audiobook pairings. If you already signed up in previous years, you are already registered and can find the AudiobookSYNC library in your Sora profile. If you need help signing up, email Mrs. Miceli at librarian@dvrhs.org or stop into the Media Center.
Sora Sweet Reads Returns May 4!
Your summer reading just got sweeter! This summer's Sora Sweet Reads program runs from May 4 - August 17, with a great mix of ebook and audiobook selections. The titles will appear automatically in Sora on May 4: no need to subscribe or sign up. All titles are all simultaneous use, so you can read the same books at the same time as others. It's a great way to try some new titles this summer! The complete title list can be accessed here.
New Titles Available Only in Sora
Authentic by Paul Van Doren
Authentic is a celebration of Van Doren's remarkable life and the iconic brand he built, beloved by skateboarders, creatives, and fans everywhere for its laid-back, colorful SoCal vibe, and famous for its people-oriented company culture. In Authentic, he shares his unlikely journey from high-school dropout to sneaker-industry legend. Authentic is Paul Van Doren's written legacy and his lessons for the innovators of tomorrow. Bracingly forthright and totally entertaining, Authentic is a business memoir by an American original. -- from Goodreads
I Must Betray You by Ruta Sepetys
Romania, 1989. Communist regimes are crumbling across Europe. Seventeen-year-old Cristian Florescu dreams of becoming a writer, but Romanians aren't free to dream; they are bound by rules and force. Cristian is blackmailed by the secret police to become an informer. He's left with only two choices: betray everyone and everything he loves—or use his position to creatively undermine the most notoriously evil dictator in Eastern Europe. Cristian risks everything to unmask the truth behind the regime, give voice to fellow Romanians, and expose to the world what is happening in his country. He eagerly joins the revolution to fight for change when the time arrives. But what is the cost of freedom? -- from Goodreads

The Anthropocene Reviewed by John Green
The Anthropocene is the current geological age, in which human activity has profoundly shaped the planet and its biodiversity. In this remarkable symphony of essays adapted and expanded from his ground-breaking, critically acclaimed podcast, John Green reviews different facets of the human-centered planet - from the QWERTY keyboard and Halley's Comet to Penguins of Madagascar - on a five-star scale. -- from Goodreads

Jump: My Secret Journey From the Streets to the Boardroom
One of the most successful Black businessmen in the country, who has led Nike's Jordan Brand from a $200M sneaker company to a $4B global apparel juggernaut, tells the remarkable story of his rise from gangland violence to the pinnacles of international business. Jump tells Larry Miller's journey from the violent streets of West Philly in the 1960s to the highest echelons of American sports and industry. When revealing his gangland past caused him to lose his first major job opportunity, Miller vowed to keep it a secret. All along, Miller lived two lives: the secret of his violent past haunted him, invading his days with migraines and his sleep with nightmares of getting hauled back to jail. This story draws on Miller's powerful personal story, as well as his vast and well-connected network, to help expand educational opportunities for current and formerly incarcerated individuals and to provide an aspirational journey for those who need hope. -- from Goodreads

Float by Kate Marchant
Waverly Lyons has been caught in the middle of her parents' divorce for as long as she can remember. This summer, the battle rages over who she'll spend her vacation with, and when Waverly's options are shot down, it's bye-bye Fairbanks, Alaska and hello Holden, Florida to stay with her aunt. Enter Blake, the boy next door. Charming and sweet, he welcomes Waverly into his circle. For the first time in her life, Waverly has friends, a social life, and soon enough, feelings . . . for Blake. As the two grow closer, Waverly's fortunes begin to look up. But every summer must come to an end, and letting go is hardest when you've finally found where you belong. -- from Goodreads

Aristotle and Dante Dive into the Waters of the World by Benjamin Alire Sáenz
Ari has spent all of high school burying who he really is, staying silent and invisible. He expected his senior year to be the same. But something in him cracked open when he fell in love with Dante, and he can't go back. Suddenly he finds himself reaching out to new friends, standing up to bullies of all kinds, and making his voice heard. And, always, there is Dante, dreamy, witty Dante, who can get on Ari's nerves while endearing himself to Ari. The boys are determined to forge a path for themselves in a world that doesn't understand them. But when Ari is faced with a shocking loss, he'll have to fight like never before to create a life that is truthfully, joyfully his own. -- from Goodreads
Tracy Miceli
Tracy is using Smore to create beautiful newsletters