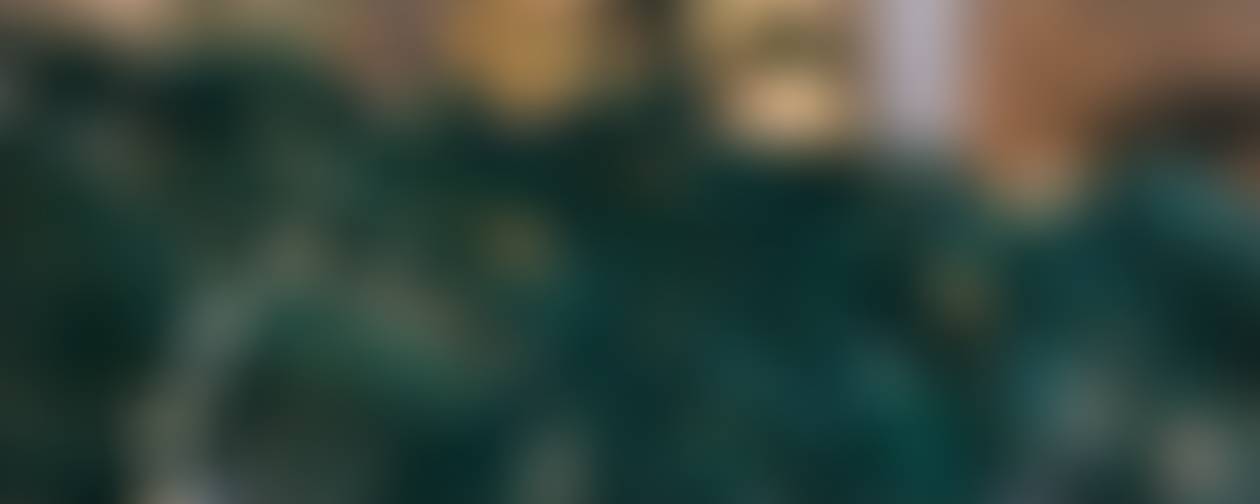 Quist ROYALS Weekly News
It's been so wonderful to see all our students back in the building this week. We missed their faces.
We are half way through second quarter. Please check your child's grades in IC and if you see them receiving a "4" that means that an assignment was not turned in. As a reminder, please make sure to pick your student up or arrange a ride for them after school and after any athletic events. School gets out at 4:37 p.m. and most athletic events are done at 6:15 p.m. Your partnership with us is invaluable.
In light of school safety, here are some reminders about the terms we use during Safety Drills and how we train our students to respond in the event of an emergency. Below you'll find a list of the terms that we use as part of the 27J Schools Standard Response Protocol. Also, please note that in a real-life situation, our first priority is student safety. When it is safe for us to communicate what is happening, we will do so.
Hold: A Hold is the protocol used when hallways need to be kept clear of occupants. There may be times when we have a medical emergency in the halls and we need the halls clear to allow paramedics into our school to attend to that emergency.
Secure: Secure is when there is a situation outside of our school building and we take extra precautions to secure our perimeter, bring all staff and students inside, and prevent any person from entering or exiting our building. Inside the school, business is conducted as usual meaning that students are still participating in classes as normal. A Secure is most often lifted under the direction of the local Police Department.

Lockdown: A Lockdown is called when there is a threat inside the building. When a Lockdown is called, staff and students quickly and quietly move away from any doors or windows, all doors are locked to prevent anyone from getting inside the classroom. Locks, Lights and Out of Sight is the words we commonly use to describe a lockdown. A Lockdown is lifted one classroom at a time by Police.
Evacuation: An Evacuation is when the staff and students exit the building and go to a location outside of the school. Depending on the weather and situation, this evacuation might be to another building or to an outside location. The most common Evacuation situation is a Fire. An Evacuation is lifted when it is safe to enter the building.
Tornado/Shelter in Place: A Tornado or Shelter in Place is put into place when the National Weather Service alerts us that a tornado may occur. Staff and students move inside the building to locations that have been determined to be structurally safe in the event of a tornado. Staff and students also assume a safety position facing the wall, crouched down and head ducked and protected. Shelter In Place is lifted when the danger has passed.
Reunification: We have two processes for reunification. One is an off site reunification and the other is an onsite reunification. If there is ever a situation where our building is unsafe for students and staff to be in, we will Evacuate our building and Reunify or reunite our students with their families in another location. Finally, if we have a situation where we are not required to evacuate our building but we are required to shelter in place we will do a "controlled release" which may require pieces of the Reunification process.
Thank you for your commitment to the safety of our students.
Enjoy your weekend!

On behalf of the ROYALS Community,
Principal Norris-Buck
SCHOOL ANNOUNCEMENTS
Spirit Week, December 6-9

Tuesday, December 6 - Red vs. Green
Wednesday, December 7 - Ugly Holiday Sweater
Thursday, December 8 - Candy Cane
Friday, December 9 - Flannel Day
Taste of Quist, December 9, but sign up now!
'Tis the season for sharing!! Join us for a "Taste of Quist" where you can share your family's favorite food with our community. It can be any home-made dish that you would like to share in bite-sized portions. It's not too late to sign up to bring and serve a typical family-size portion of a favorite dish. On Friday, December 9, from 5:30-7 pm, attend the Winter Wonderland Festival at Quist for some family fun. The more the merrier!! Taste of Quist Sign up!
Winter Wonderland, December 9 from 5:30 to 7 p.m.
Come build community, participate in holiday activities and taste some yummy family favorite foods at our first Quist Winter Wonderland/Taste of Quist event. We will be watching Elf, decorating cookies and gingerbread houses, hosting a hot cocoa bar, making "crystal" snowflakes and sharing our family's favorite recipes. Come join in the fun! Friday Dec 9 from 5:30-7 pm, $2 cash only admission and cash only concessions also available.
Quist Advisory Committee

Our parent group, Quist Advisory Committee, meets the second Tuesday of every month from 5:30 p.m. to 6:30 p.m. in the library. All are welcome and encourage to attend. For questions, please reach out to Mrs. Norris Buck, or Kristi Donovan. Our next meeting is December 13.

Athletic update from our athletic director, Ms. Brown
Next contests - Basketball vs OTMS, Dec 6, 5:00 p.m. (A team is away, B/C team is home.) and Basketball vs OTMS, Dec 8, 5:00 p.m. (A team is away, B/C team is home.) All season dates are on our school calendar. Here is the link.
Last day to order pictures - Wednesday, Dec 7
Ms. Brown needs help organizing the end-of-season celebration. Please email her if you are able/interested.
Athletes cannot participate in contests if fees are owed to the school. As of this email, there are $1,243.50 in outstanding fees for the basketball team.

Riverdale Ridge High School - 8th Grade Check It Out Night
8th Grade Check It Out Night - January 18 - 5:30 to 7:30
All students and families who wish to know more about becoming a Raven are invited. Students and families will be able to explore required courses, special programs, and extra curricular activities while visiting with teachers, coaches, and student leaders in this open house event.
Please view the attached flyer for more info and to fill out a survey with any questions that you'd like answered at this event.
Parents, community members needed for mill levy oversight committee
They did it! On Nov. 8, 2022, 27J Schools voters made a historic investment in education through the passage of 5B, the district's mill levy override request.
This money means additional funding for school safety, teacher and support staff compensation and STEM and Career and Technical Education learning opportunities.
27J Schools is committed to transparency and accountability every step of the way as we invest this money in our students and staff.
Parents and community members are needed to serve on a new community mill levy oversight committee that will begin its work in 2023. This group of individuals will serve as "the eyes and ears" of all 27J voters to ensure that this money is spent in alignment with voter-approved ballot language.
Visit bit.ly/millaccountability to apply to become a member of this committee.
Malisa Denke
Malisa is using Smore to create beautiful newsletters